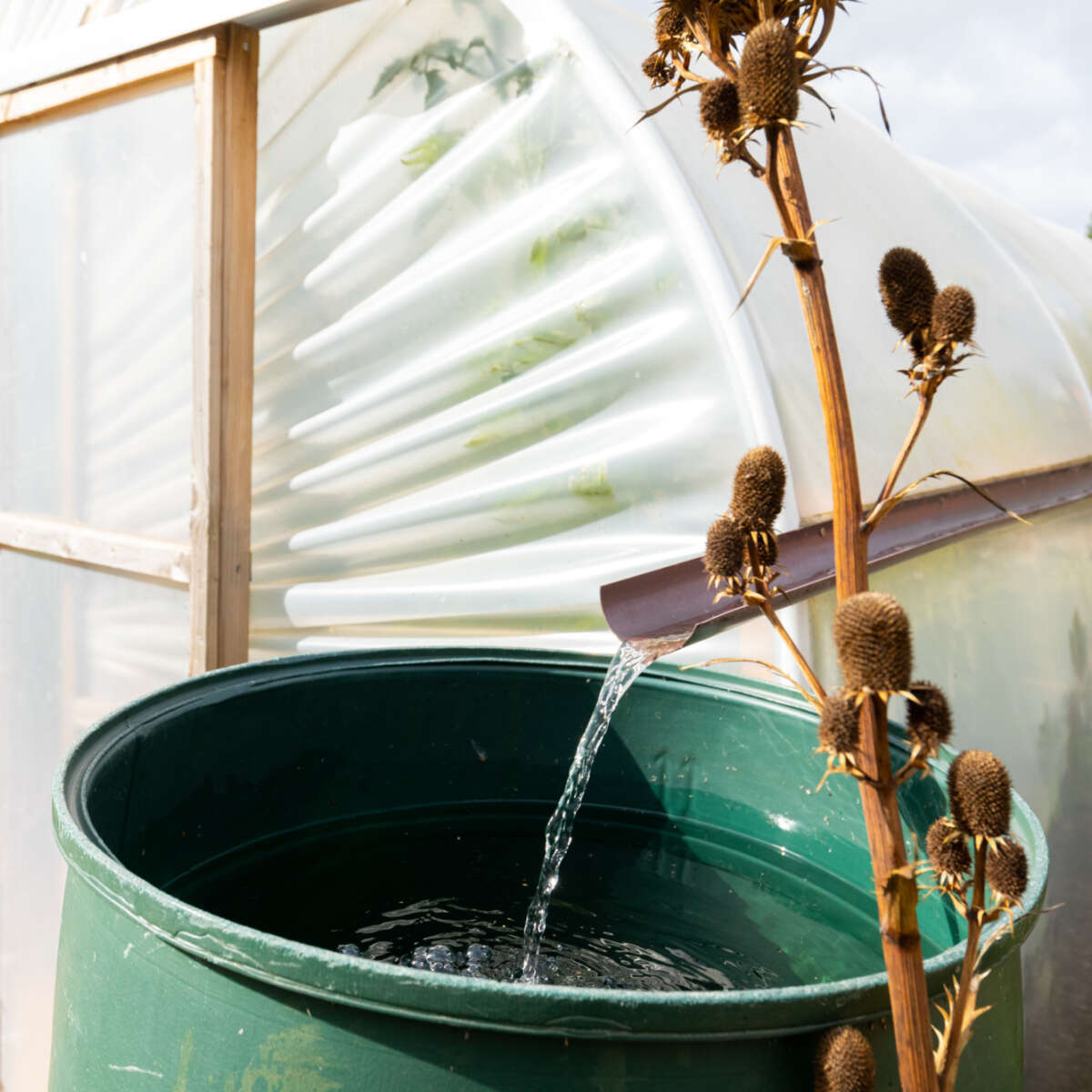 Use resources responsibly
The organic grower uses resources sustainably, with minimum damage to the planet.
Reduce, reuse and recycle is an important part of organic growing. This efficient use of materials and energy helps to maintain the natural environment and conserve resources.
Where possible, the organic grower uses natural resources, such as wood and plant material, and sources them locally, to reduce their energy footprint.
If there is a need for a non-natural resource, such as plastic, then consider the following:
Can I buy a plant-based product instead?
Is it sturdy enough so it can be repaired or reused? Plastic pots, compost bins and wheelbarrows are good examples of this.
How do I dispose of it at the end of its life?
Sometimes it is a positive challenge to be an organic grower, one where you can use your consumer power, particularly at garden centres, to encourage organic practices. There are also some organisations which promote careful use of resources in manufacturing. Look out for the Made Aware standard, for instance, promoted by LOFA (Leisure and Outdoor Furniture Association).
It endorses businesses that seek ways to improve the environmental and ethical impact of their products.
All resources are finite. Waste should be avoided. For instance, the capture of rain water is invaluable, instead of using precious mains water. Indeed, some natural resources should not be used, like woodland leaf litter, either because they are scarce, or because they are important within their natural habitat.
In this section of The Principles of Organic Gardening - Use resources responsibly, we look at the organic principles on the use of:

Water
Energy
Wood
Plastic
Growing containers