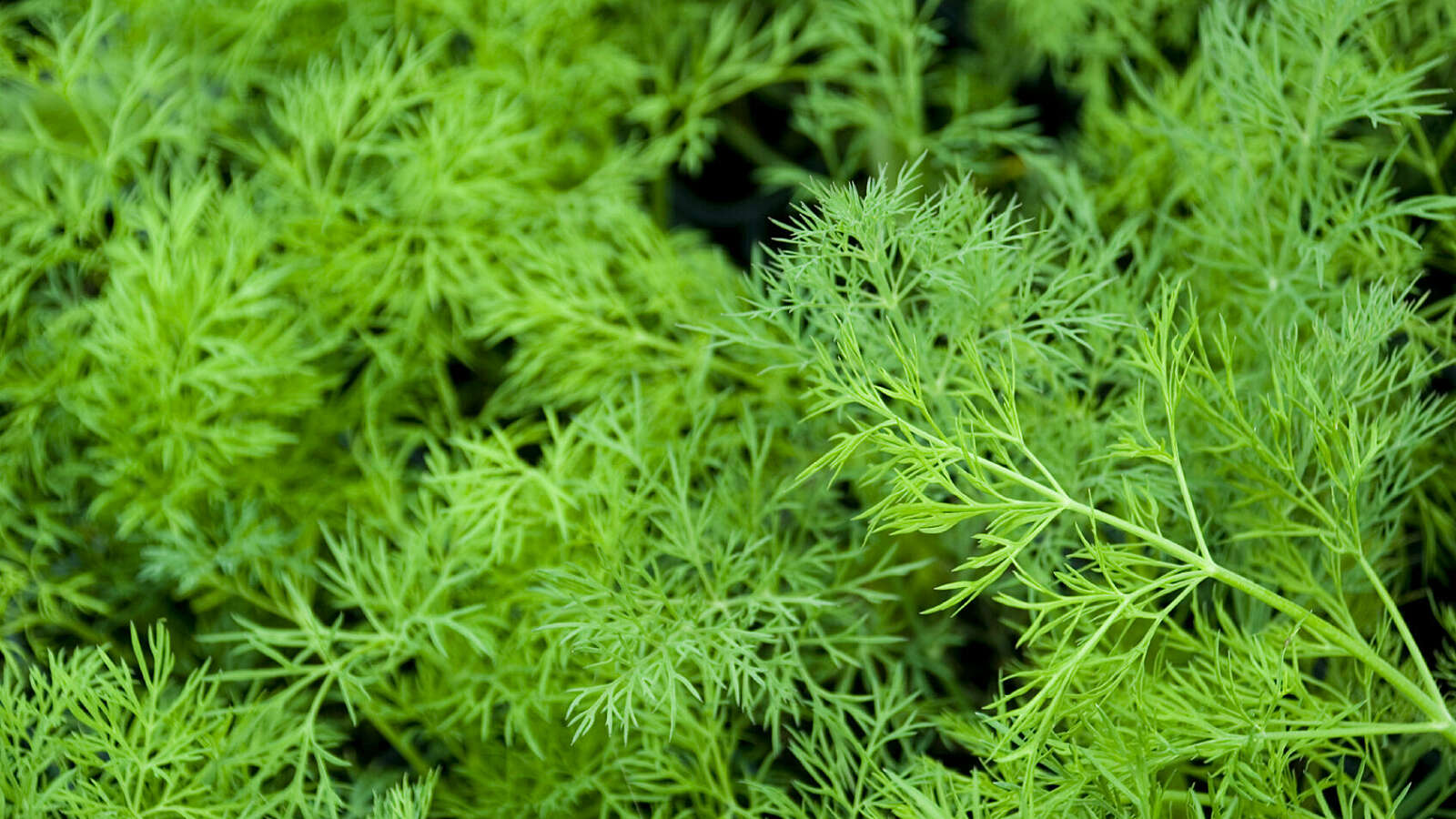 Delicate dill plants are simple to grow.
There are many reasons to grow dill at home. As well a providing delicious feathery leaves for fish dishes, dill produces delicate flowers which are much-loved by pollinators and beneficial insects. Although an annual herb, if allowed to self-seed you'll enjoy new plants each year.
| Growing calendar | |
| --- | --- |
| Sow outdoors | Apr - Jul |
| Harvest | Jun - Sep |
How to grow dill
Regularly sow dill seed 0.1cm deep in rows, thinning seedings to 25cm apart. Choose moist fertile soil in a sunny site.
Water in dry weather to help avoid plants flowering prematurely ('bolting'). Feed in the summer. Don't plant dill near fennel as they may cross-pollinate which means the offspring lose the distinct flavour if you grow from seeds you've saved yourself.

Harvesting and using dill
Pick young leaves for use fresh or for drying, cutting back taller plants to 30cm tall. Gather aromatic seeds as they ripen in summer (seedheads turn brown)
Troubleshooting
Dill plants dislike being transplanted


| Growing notes | |
| --- | --- |
| Difficulty | Easy |
| Germination time | 7-21 days |
| Average time to harvest | From 8 weeks |
| Equipment needed | Organic plant feed |
| Average plant size | Up to 150cm tall, 30cm wide |
| Family group to grow with | Apiaceae: coriander, parsley |
| Seed saving notes | Annual, can cross-pollinate |
| Key nutritional content | Vitamins A and C, calcium and iron |