B&Q announce ban on growers treating any flowering plants with neonicotinoid pesticides
To help support wildlife and address the declining bee population, home improvement retailer B&Q announced its flowering plant range, available from February 2018, will be grown free from all neonicotinoid pesticides.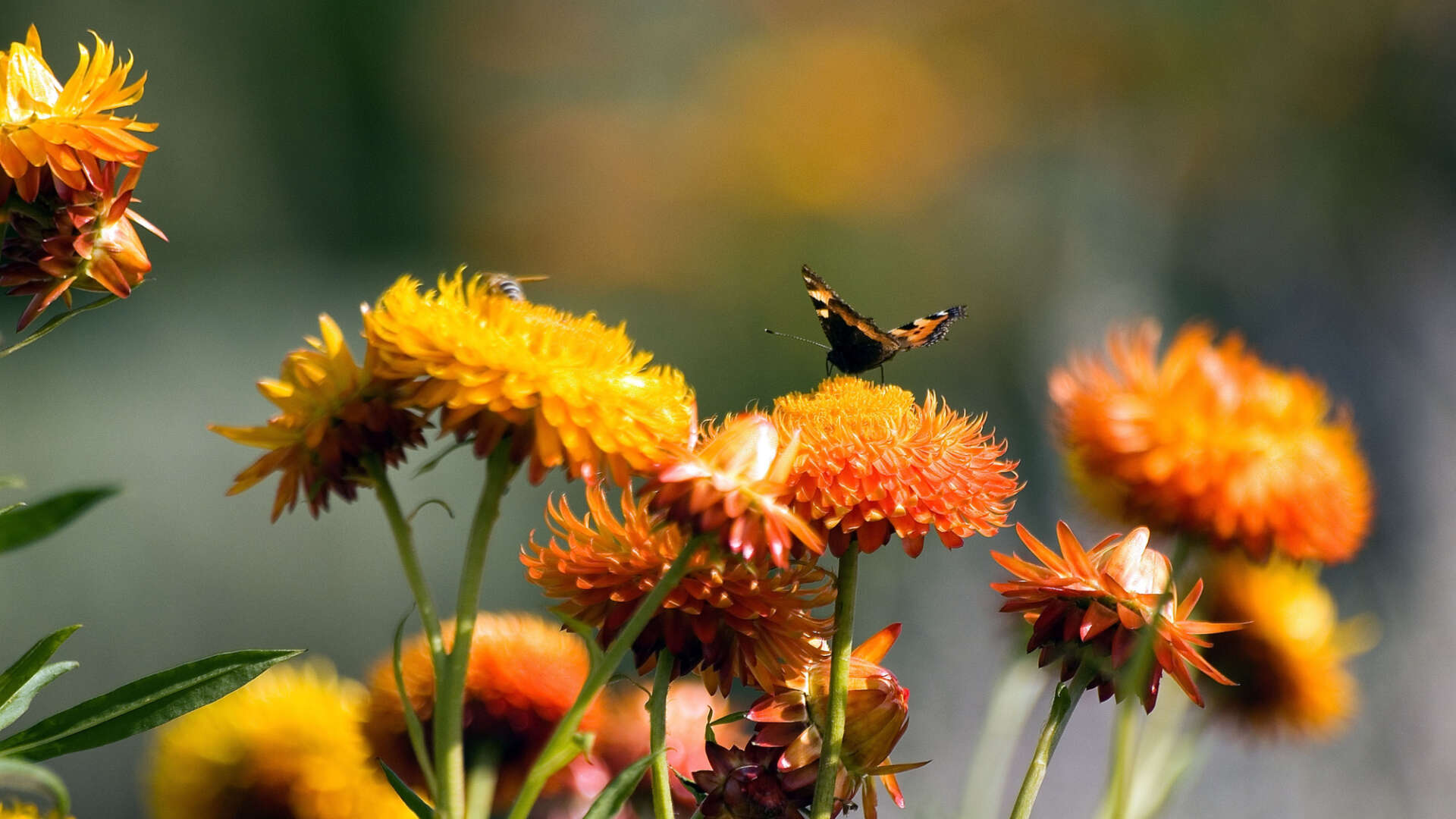 The move means the retailer is the first to commit to ensuring no neonicotinoid pesticides are used in the cultivation of flowering plants, particularly pollinators where they present the biggest risk of harm to bees. B&Q previously led the field by removing from sale, ahead of legislation, pesticide products containing the three neonics most associated with bee population decline: imidacloprid, thiacloprid and clothianidin.
"As part of our commitment to supporting Britain's wildlife, in 2013 we reviewed the use of neonicotinoids in our garden chemical products," explains Rachel Bradley, B&Q's Sustainability Manager. "As a result of the findings, and ahead of EU restrictions, we withdrew all pest control products containing the three substances most linked to the decline in bee population. We are now able to confirm that, to further support pollinators, we are encouraging everyone to do more for wildlife and to that end we will ensure that none of the flowering plants we sell will be grown using any pesticide containing any of the nine neonicotinoids."
The announcement comes on the launch of a new report from B&Q, 'The Nature of Gardens', that examines how gardens can be good for nature and how that can be good for us. Though gardens in the UK are changing, every outdoor space, no matter its size, can deliver benefits for wildlife. The report also examined people's attitudes towards supporting and engaging with wildlife and the environment, seen through the lens of gardens, with a focus on what prevented Brits from doing more.
The report, written in partnership with Bioregional, a charity and social enterprise which champions sustainable living, found that 67% of people were concerned about wildlife in Britain and 63% believed that there was a benefit to bringing wildlife closer to home. However, one in five people with small gardens admitted they did nothing for wildlife citing time, space, money and lack of knowledge as the biggest barriers.
To show how people can do more to support nature outside their own homes, B&Q created 10 Top Tips to Bring Wildlife Closer to Home – that are specifically tailored for the UK. Designed to be easy, requiring minimum cost, time and space, the tips include advice on taking part in wildlife surveys, creating a bird café, giving wildlife shelter and planting for pollinators, demonstrating that helping local wildlife is far easier, more accessible and rewarding than most realise.
The report also found that scientific evidence confirmed the wellbeing benefits of connecting with wildlife are extensive, from better educational attainment, a better sense of wellbeing and better long-term mental and physical health.
Rachel Bradley, Sustainability Manager at B&Q who spearheaded the report, commented: "At B&Q, we've been helping people to support wildlife in their gardens for years, through advice and products ranging from pollinator-friendly flowers to pond liners. But until we commissioned this report we didn't realise quite how important our gardens could be for nature. And while we've always known that people love connecting with nature in their gardens, we've found overwhelming evidence that garden wildlife and greenery is good for us too. We want to help everyone to do a bit to bring nature closer to home, and to enjoy it more too. That's the aim of our top tips. It's easy and affordable, makes a real difference and you don't even need a garden – you can green up a balcony or a doorstep."
Nick Schoon, Policy and Communications Manager at Bioregional who wrote the report in partnership with B&Q commented:
Our gardens have amazing powers to do good for nature and good for us. There is a wealth of evidence for this out there and now we've brought it together to make a really strong case. By looking after wildlife and nature in our gardens, we're helping to look after ourselves and our planet. The good news is that millions of us are already doing something, and millions more could easily join in."
Here at Garden Organic we welcome this move, and hope that it is the first of many, by both B&Q and other major retailers, to reduce the chemicals on their shelves and in their products.
'The Nature of Gardens' is also supported by RPSB, Butterfly Conservation, Royal Horticultural Society and the Wildlife Trusts, and is available to read here.