Charity helps preserve ancient orchards
When Garden Organic teamed with the Three Counties Traditional Orchard project to help restore declining orchards, something very inspiring happened.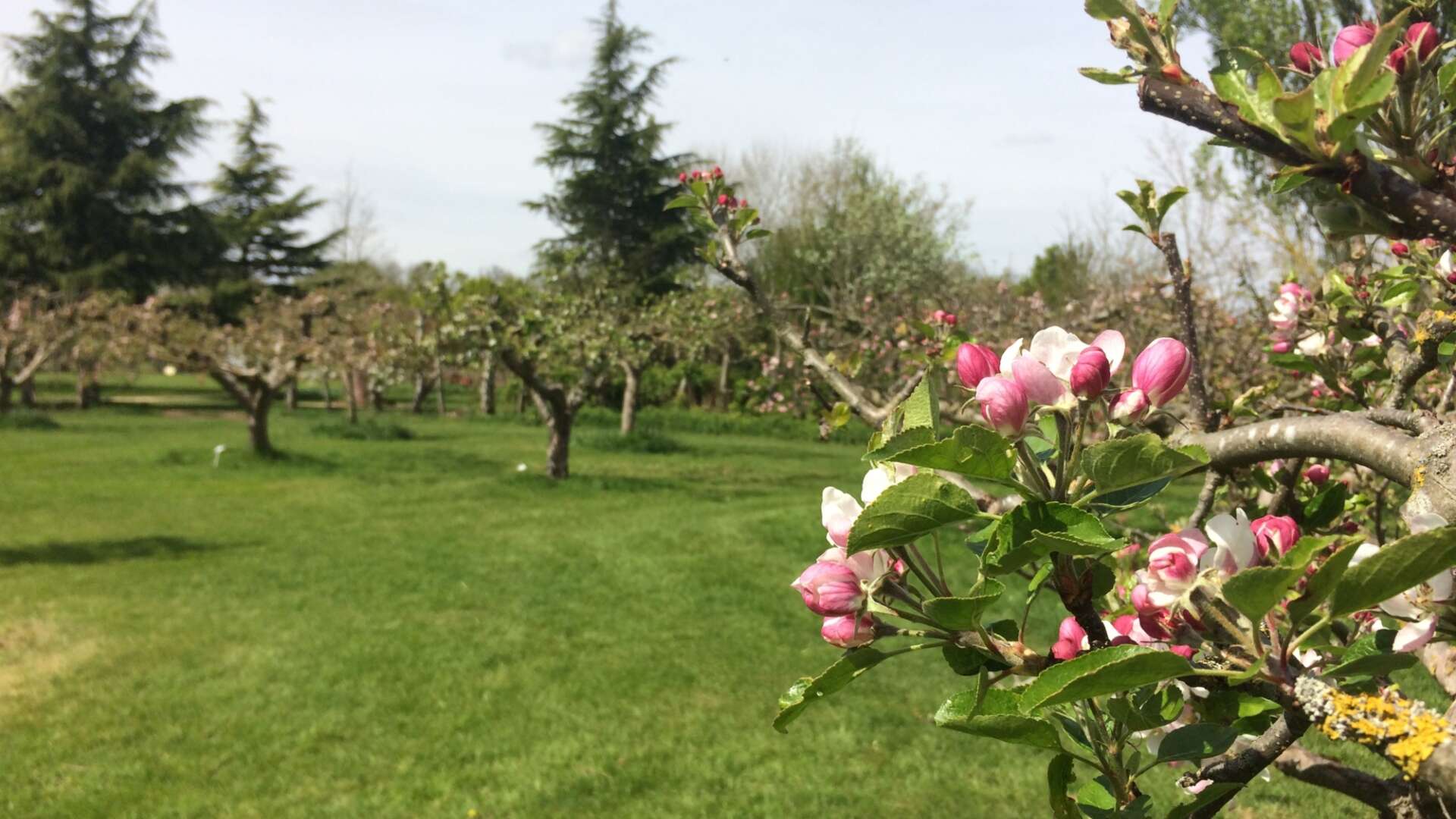 The UK has only a small number of ancient orchards, covering an estimated 94 square miles. These beautiful plots are part of the history of the countryside and a rich haven for wildlife, they are also, sadly, in decline.
One third of these traditional orchards are in the Three Counties (Gloucestershire, Herefordshire and Worcestershire) which is why the Three Counties Traditional Orchard Project (TCTOP) was launched back in 2011, funded by the Heritage Lottery Fund, to see what could be done to halt this decline.
Age is what makes traditional orchards special. The reason why they are so fantastic for wildlife, for example, is that fruit trees are pretty long-lived, varying between 80-100 years for an apple tree to at least 400 years for a perry pear tree. Their bark ages in a unique way, with lots of cracks and fissures which attract insects.
In May 2016, Garden Organic was approached to help. "No college would risk running a course on the subject because it's too 'fringe', but Garden Organic stepped in with its successful model of training to a network of 'Orchard Champions' in return for volunteer time" explained Karen Humphries, Project Co-Ordinator on the TCTOP.
These volunteers receive training in orchard wildlife and ecology, fruit identification, pests and diseases, pruning and restoration. They also receive detailed training on the importance of organic growing methods – so important when protecting wildlife.
As well as practically supporting the orchard maintenance, Orchard Champions take on the important role of spreading the word about the plight of these precious resources through writing articles, holding community events, hosting stands at local events and advising local orchard owners on maintenance.
"The Garden Organic support has been invaluable" continues Karen. "The team brought lots of ideas and enthusiasm to the project. If I need someone to go to an agricultural show, for example, and man our stand, spreading the word on what we do and inspiring people, I have 32 volunteers to call on.
By spring 2018 when the projects ends, we will have restored 45 orchards that would otherwise have been in decline. We've also been involved in growing rare variety trees – ones that have been virtually lost from their original areas and we've returned them to their homes. It's a thrill to know that we're not only restoring orchards but we're bringing new life to them.
But our biggest success has been the Orchard Champions. The legacy of the project is the volunteers, who will continue working with at-risk orchards, and pass on the skills they've learned working in traditional orchards. Many of them are already doing further training and inspiring others. They're not only advocates for orchards but they're keeping these rare and vital skills alive."