'Earthworm Watch' returns to unearth the secrets of soil health
The Autumn re-launch of 'Earthworm Watch' is set to inspire an army of gardeners and other citizen scientists across the UK to record the diversity of earthworms hidden beneath our feet!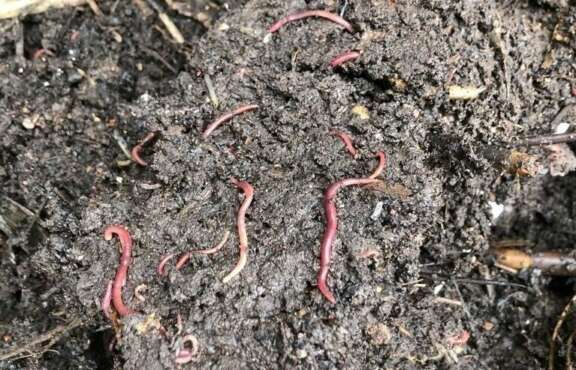 There are lots of remote places around the world with spectacular wildlife, but our own gardens also contain charismatic wildlife that is often over-looked - and are one of the most important reservoirs for biodiversity that we should nurture, improve and protect. This is why 'Earthworm Watch' is enlisting the help of gardeners, wildlife enthusiasts and earthworm lovers to improve our knowledge of earthworms and their habitat preferences.
'Earthworm Watch' is a national citizen science project that is a partnership between Earthwatch Institute and the Natural History Museum in association with the Earthworm Society of Britain. Since its launch in April this year it has encouraged gardeners, families and school children to get their hands dirty recording soil properties, such as the amount of carbon in the soil and performing earthworm counts in urban green spaces. The survey is led by Victoria Burton of the Natural History Museum's Soil Biodiversity Group and Earthwatch Research Scientist Dr. Alan Jones to map the abundance and diversity of earthworms across the UK, study the effects of human activity on earthworm populations and their ecosystem benefits.
How does Earthworm Watch work?
Earthworm Watch has recruited over 500 volunteers to date to categorise earthworms and soil properties.
The survey itself takes around 1 hour to complete and simply requires you to dig two shallow pits in two different habitats in your garden, allotment or other green space and count the earthworms that you find there. Part of the survey requires you to do a mustard test, which isn't harmful to the earthworms, but encourages them to the surface. Find out how you can get involved and sign up.
Earthwatch's Research Manager Dr. Alan Jones says: 'The tests are easy to do and are a great way to get outside and find out more about what is going on in your garden, park, playground or allotment.'
By amassing a wealth of data from across the UK, we hope to map the overall distribution and diversity of earthworms and soils as well as identify simple methods that could improve soil health and better support earthworm populations.
Why should you take part?
Earthworm Watch has been designed specifically to learn more about how earthworm populations are doing in our gardens and allotments. As Victoria Burton, PhD student and Lead Researcher on the project explains "I've travelled all over the UK discovering how many and what types of earthworms are in farmland and woodland soils; but what about urban areas, gardens, and allotments?'' The short answer is that we don't know yet the extent and importance of earthworms in our gardens so you can help be part of our research team to find out.
'Earthworm Watch' is a fun way to involve your gardening friends, family, children and the community to learn more about these humble creatures underneath your feet. The time commitment is small, but the discoveries you can make are exciting and you could also see a difference over time too, dependent on how many surveys you do!
As a citizen scientist, the data you gather will help scientists at Earthwatch and The Natural History Museum answer important research questions around earthworm abundance, diversity and soil productivity.
Earthworm Watch Events:
To join our amazing research team and to sign up to the project visit our website and if you would like to see the project in action, then you have several opportunities over the next few months to meet members of the Earthworm Watch team in Oxford and London.
Saturday 22nd October - Earthworm Day at the London Wetland Centre
Monday 24th October – Earthworm events at Juniper Hall Bioblitz
Tuesday 25th October – Earthworm Watch visits Oxford University's Harcourt Aboretum
Wednesday 26th October – Earthworm Watch visits Oxford University's Oxford Botanic Gardens
Find out full information about the Earthworm Watch here. Alternatively, you can read about why earthworms are the organic gardener's best friend here.