Edible Playground Project - keeping students hungry for knowledge
Garden Organic has been in partnership with the charity Trees for Cities since January 2020 as part of the Edible Playground project. The aim is to encourage children to grow and eat more fruit and vegetables. We are currently working with three primary schools in West Bromwich and four in Nottingham.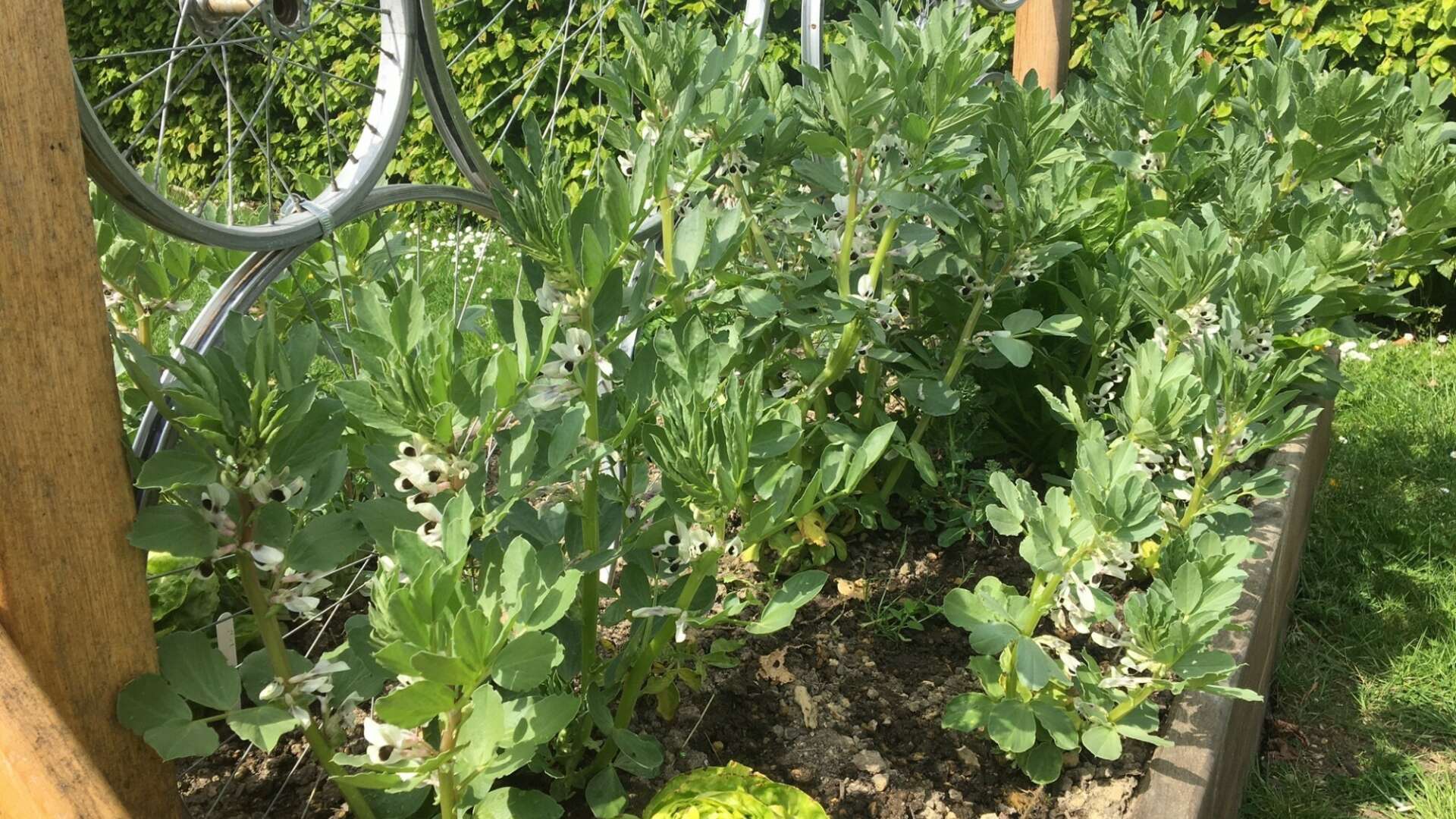 Background
Trees for Cities create veg plots in each of the schools. These include raised beds, trellis (often made out of old bicycle wheels) and greenhouses, as well as providing some tools and water butts. Our role is to explain the principles of organic growing at school assemblies, as well as providing training for school staff, and growing workshops with pupils. Since Covid 19, we have supported schools by sending them packets of Heritage Seed Library seeds, giving growing advice to pupils remotely and staying on hand to answer their e-mail queries, and providing webinar training for school professionals.
One school in West Bromwich set up a food bank for parents. They had so much success with our seeds they were able to include the Heritage Seed Library salads and beetroot in their food parcels.
The training we delivered in October focused on:
The five main principles of organic growing
How to sow seeds in pots and in the ground
Pricking out seedlings
And how to link activities in the Edible Playground to the curriculum.
In addition to the training, we also introduce our 'Grow and Cook Planner'. This planner provides schools with termly growing and cooking activities (Early Years to Key Stage 2) as well as ensuring that the crop grown that term has an associated recipe to follow.
Update from Our Lady of Perpetual Succour Catholic Primary School, Nottingham
Despite the second lockdown, it's business as usual for schools taking part in Garden Organic's Edible Playground project. Pupils have been busy planting the winter vegetables and salad plug plants we sent them. They are getting really stuck-in and learning that even in November there is a lot to do in their garden. Once they've finished that job they'll be getting on with planting garlic.
The future
In January we will be working with an additional six schools across Birmingham and Leicester. Our work with all of these thirteen schools continues until December 2021.
If you want to learn more about what our Knowledge Transfer Team can offer your school please get in touch here