Garden Organic and Salvation Army work together to provide organic food
Last year we started working with the Salvation Army in Coventry, to put our surplus organic produce to good use.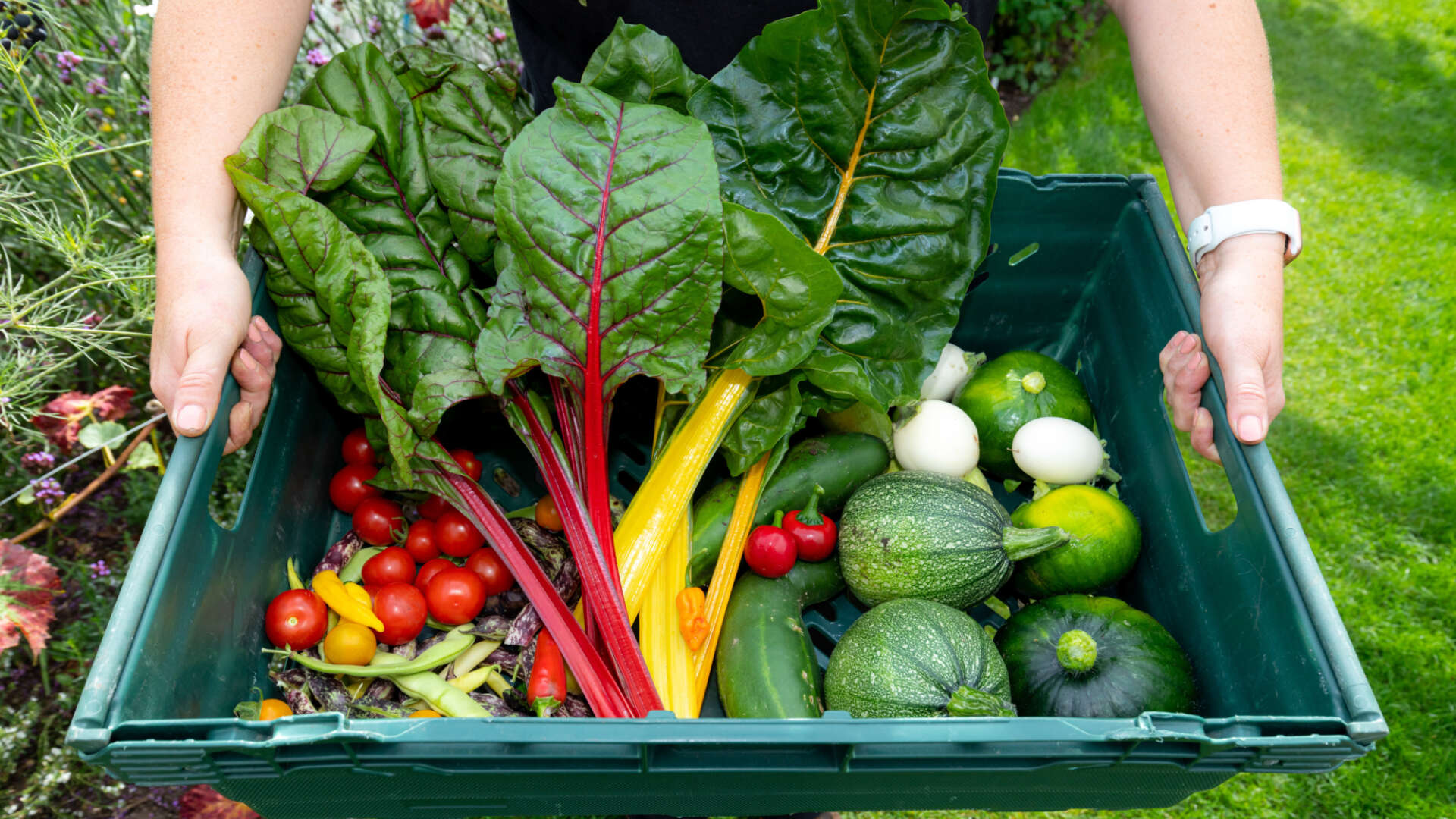 Martyn Evans, Chaplain to The Salvation Army homelessness service in Coventry, explains how this partnership has helped them.
"We have two Hostels in Coventry, which we call Lifehouse's, and work with many partners throughout the City of Coventry. As you can imagine this gets very demanding and busy, but it is both challenging and rewarding at the same time.
"We aim to help everyone that comes through our doors. To help those that are struggling by speaking to them and trying to work out the best way forward. This means looking after spiritual needs as well as welfare overall.
"We first started working with Garden Organic in summer 2021 after their Head Gardener, Emma, got in touch asking if we would like excess produce from their organic garden for use in our kitchens for residents.
"I pick up the veg every Tuesday, which is perfect because on a Wednesday we have a 'cook and eat well' session at one of our centres. This provides us with the opportunity to teach residents how to cook and to do so on a budget, using lots of fresh ingredients from the Garden Organic garden.
"We rely very heavily on both public and private food donations. Some of our residents don't get much money, some have heavy fines through the court or loans they need to pay back and some have deep, deep addiction issues.
"It has been great to build the relationship with Emma and the staff and volunteers at Garden Organic, who have started to also donate clothes and household items for our residents, which is amazing."
Our next plans are to start growing our own organic crops at our Lifehouses, so residents can get involved in taking responsibility for the garden and pride in their work. We are so grateful to everyone at Garden Organic and are looking forward to what the future holds.