Garden Organic supports community partnership in Coventry
Garden Organic's Education Department has been supporting a partnership led by Coventry Public Health and Think Active, with an aim to make a difference to the residents of Foleshill by enabling them to access their local spaces, encourage more physical activity both within and outside of school, and empower parents to participate in fun activities with their children and encourage overall wellbeing.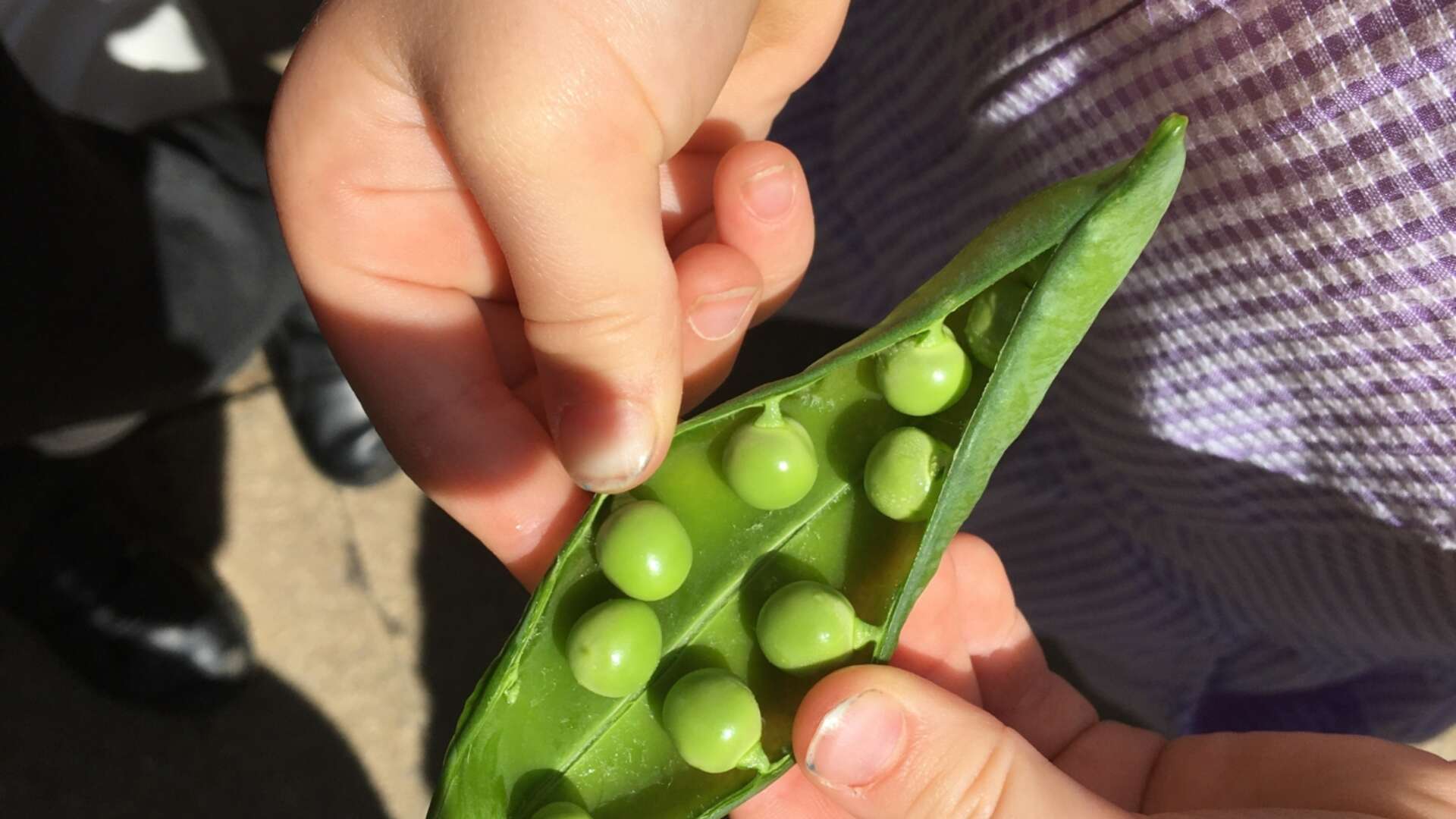 This partnership includes; Edgewick Primary School, The Real Junk Food Project, Sky Blues in the Community, Be Active Be Healthy, Positive Youth Foundation, Think Active, Garden Organic, Police and Families For All Hub and Coventry Public Health.
Garden Organic are delighted to be involved in this partnership, we are keen to get families inspired to plant and grow food with whatever space they have! To kick-start our involvement, we attended an assembly at Edgewick Primary School which introduced the partnership, so children and parents could find out what was coming up in their local community over the coming months. Following the assembly, we had a planting station in the playground where pupils and parents could come and pot up a sage or chive plug plant to take home!
Several weeks after the assembly, we went to the school again, to deliver gardening sessions with two Year 1 classes. We talked about healthy eating, the importance of fruit and veg as part of this and discussed which types of plant parts we eat. The children then had the opportunity to sow some pea seeds to grow into shoots and eat during the holidays and they helped plant some sage for the school garden. We talked about how plants need things to be healthy (just like us) and how they can look after their plants in holidays.
Once the school holidays hit, we then attended the first of many summer events organised by the partnership. We had a stand at 'Sport in the Park', which took place at Edgwick Park, Foleshill. This was jam-packed full of organisations promoting exercise, healthy eating, getting outdoors over the summer and more! The public were able to pot up plug plants and sow pea shoots at our stand, there was plenty of information to take home including growing instructions and information on the work of our charity.
We are so excited to see how this partnership grows and the impact it has on families in this area.