Garden Organic will create HSBC Gardening Champions
Garden Organic have been commissioned by HSBC UK to create two new gardens at the bank's offices in Birmingham. We will also be working with the bank employees, helping them to maintain the gardens, and training them to become organic Gardening Champions.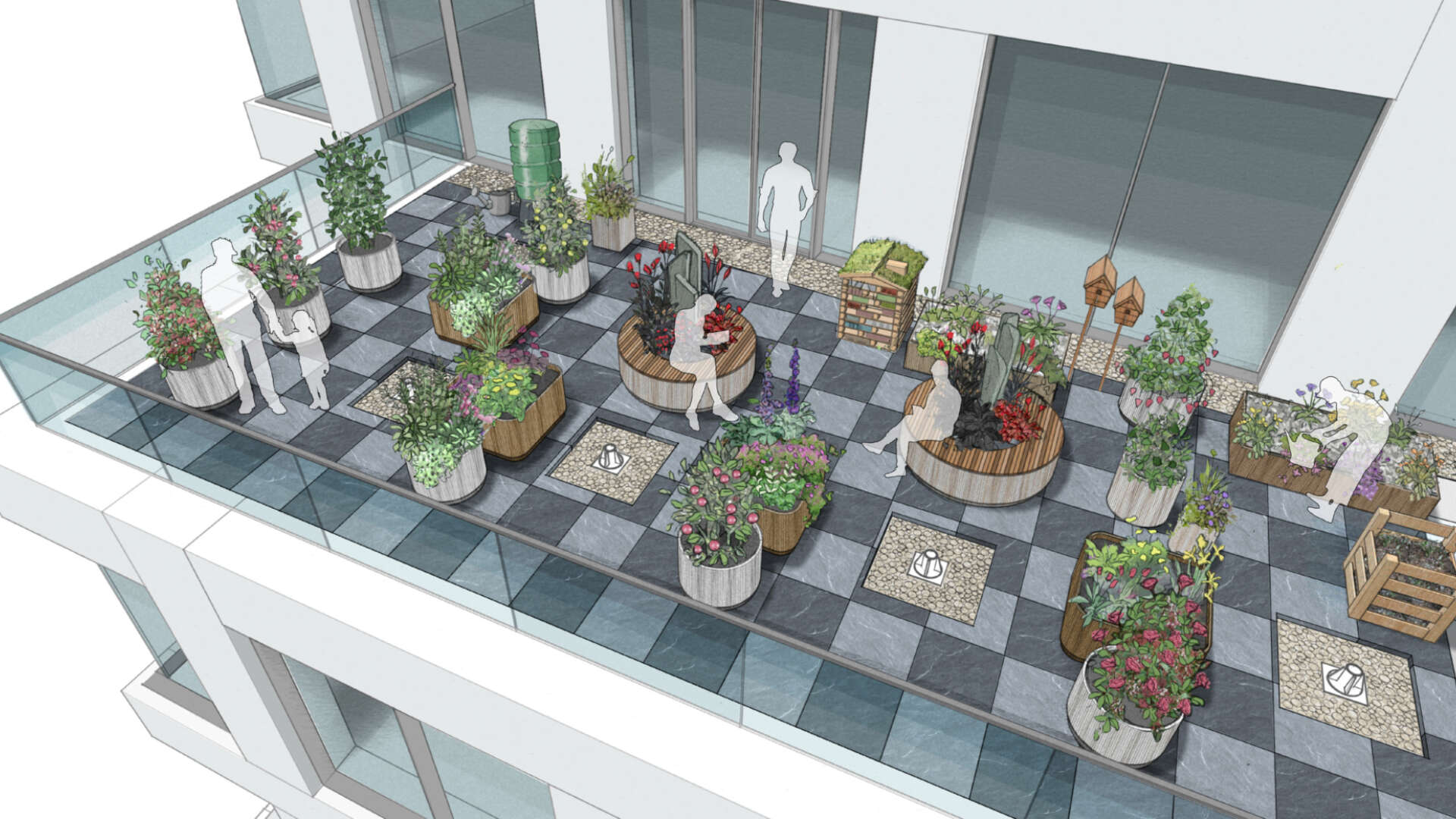 "This is an exciting project," says Chris Collins, Garden Organic's Head of Horticulture. "Working with HSBC UK's Sustainability Dept, has meant not only have we created two new gardens right in the heart of Birmingham city centre, but it also gives us the opportunity to share our knowledge on organic growing techniques. As we train the employees, they too will be able to pass on this knowledge to their colleagues. This ensures that these little organic ecosystems will enrich employees' life, and the environment around them."
Garden Organic will be hands on in helping to create the two gardens: one for vegetables, the other for flowers. We will also provide training in key areas of organic growing, such as compost making, seed saving, managing weeds and pest contol.
HSBC Sustainability Champions are found across the bank's offices throughout the world. It is a voluntary role, which runs alongside their day to day office tasks. Some encourage their colleagues to be mindful of unnecessary waste, other have helped scientists monitor climate control or freshwater issues. These new Gardening Champions will be the first of their kind - helping colleagues to learn gardening skills, the organic way.
The Garden Designs
Chris faced a number of challenges when designing these gardens. They are high up in the HSBC UK office block and north facing. Wind is the biggest issue. "Windbreak planting allows air to filter instead of eddying over the top of any hard barrier," he advises. "I've also planned an Alpine bed, which should thrive at such height and provide detailed interest in a restricted space."
"Keeping the soil in good nick is vital, especially with container planting. There is provision for compost making, which will help with soil nutrients and structure." It'll be interesting to see if slugs make their way up to the 7th floor!
In the fruit and veg garden, raised planters are used so that crops can be rotated year on year, and they also act as seating areas. Espaliered heritage apple trees act as windbreaks. Chris has also included important elements in any organic growing area, such as rainwater harvesting, bug hotels and bird feeder boxes. There is also a seed sowing area.
The flower garden is outside the HSBC UK reception area. "Some of the planting here is for annuals, so we can change plants frequently. This helps engage those new to gardening. Where possible we'll stick to a red, white and black colour scheme, as it reflects the HSBC UK colours."