Garden Organic's Heritage Seeds showcased on BBC2
We're looking forward to the third episode of 'Kew on a Plate' this evening, with Garden Organic Vice-President, Raymond Blanc and Kate Humble - BBC2 at 9pm.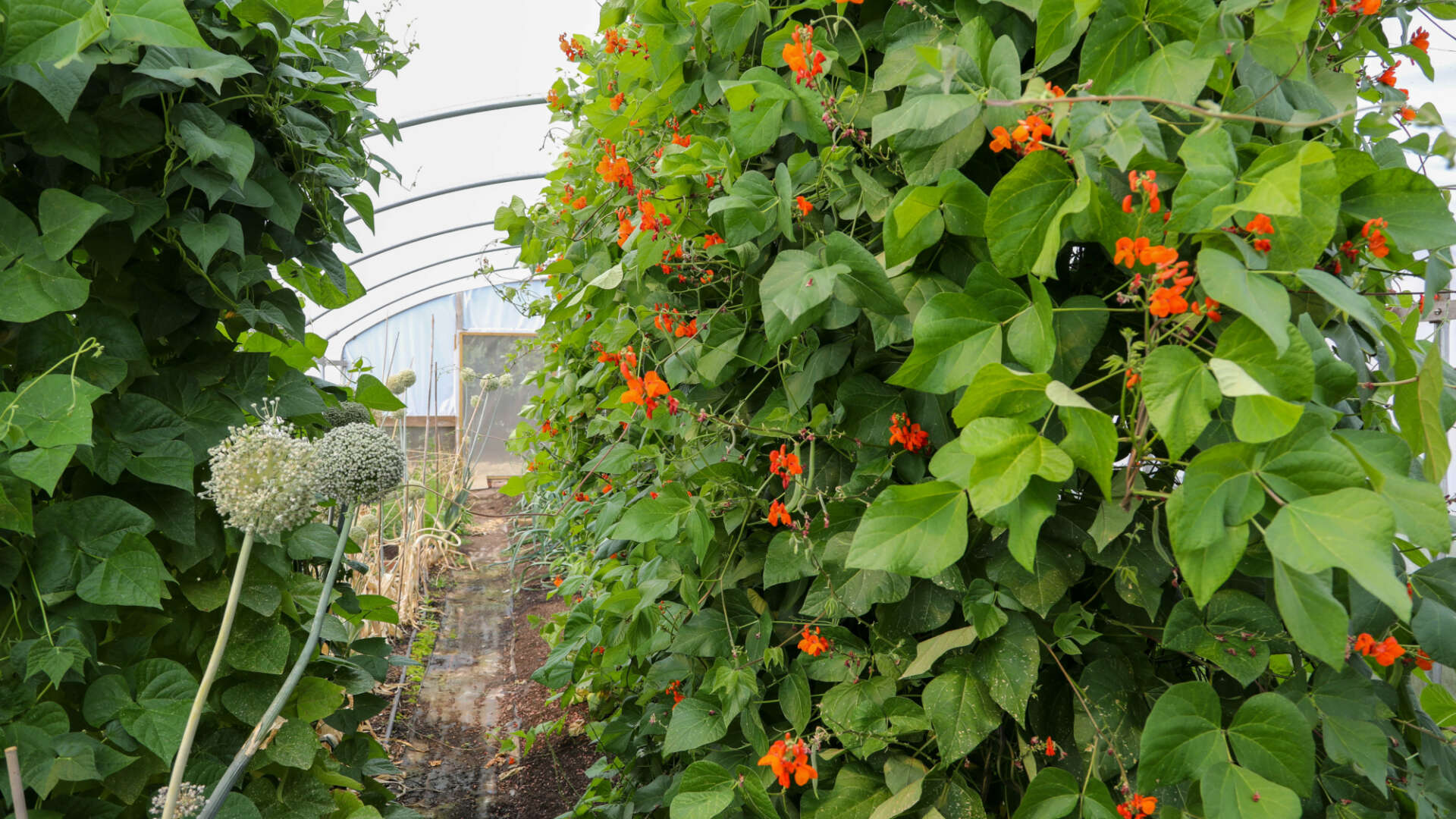 The series sees Raymond and Kate re-establish a long-lost kitchen garden at Kew using some of the rare varieties from Garden Organic's Heritage Seed Library, at the site of what was once Queen Victoria's royal kitchen garden.
Neil Munro, Manager of Garden Organic's Heritage Seed Library, says, "It's great to see our heritage seeds and produce showcased on prime-time television.
As well as their distinct flavour; there's always an interesting story behind the heritage varieties and how they were re-discovered.
Neil continues:
"The Blackdown Blue pea originated in northern France around eighty years ago. The story goes that these peas were given to a young soldier returning from the battlefield of the bloody Somme, who'd been gassed and was traumatised. The seeds were a memento of happier times before the war. The solider took them home to Somerset where his family and friends have been growing them ever since.
Garden Organic's Heritage Seed Library (HSL) was established 1975 to protect hundreds of vegetable varieties endangered by new EU regulations. Each year, around 150 varieties within the collection are chosen for inclusion in the Heritage Seed Library Seed Catalogue. Subscribing HSL members receive the catalogue annually in December, from which they can choose six free packets of seeds. Find out how you can join here.
Neil adds: "Not all the varieties features in the series will appear in the current HSL Catalogue. We have around 800 varieties in the HSL Collection and make around 150-180 available each year, so not every variety is available to our members every year."
You can find a list of the heritage seeds we donated to Kew on a Plate here.