Helping children make connections with the natural world through food
Since 2019 Garden Organic has been in partnership with Trees for Cities and their charitable partner, Bulb, to create Edible Playgrounds Projects. The edible playgrounds are designed individually for each school to meet their specific needs and aims, whilst helping children make connections with the natural world. We are proud to have so far supported 13 schools across the midlands.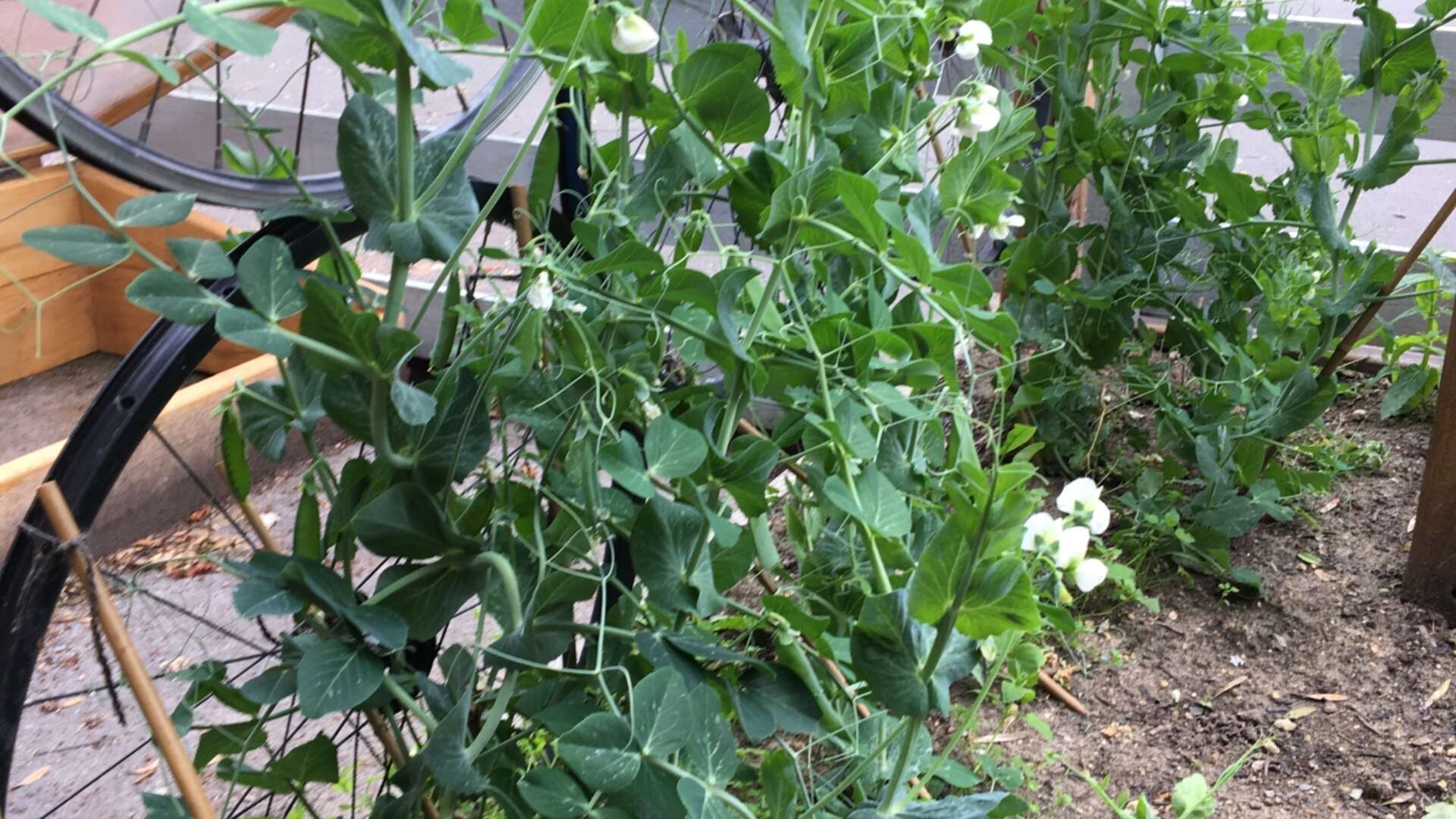 The edible playground consists of purpose-built raised beds and an outdoor classroom area, designed for teaching all curriculum subjects, harnessing the potential of outdoor learning, and helping children to make connections with the natural world. Pupils can experience a lively, engaging, and multi-sensory approach to learning about growing and eating healthy food, as well as having a valuable resource for wider learning particularly in maths, English, science, and art.
With the schools now fully open, pupils onsite full time, and settled into the new school year, Garden Organic is supporting them to make the most of summer harvests. Cooking resources linked to the crops that have been grown provide recipe ideas and health and safety advice to encourage the children to turn their crops into delicious, healthy food.
Looking ahead Garden Organic is helping to plan for their autumn growing and complete seasonal tasks like planting overwintering onions, broad beans, and garlic, collecting leaves to make leafmould, and making hibernation sites for wildlife. This is also a perfect time of year to be setting up a wormery, and several of the schools will be having class workshops to help them learn about what they need to do and how to care for their new expert composters! As part of Garden Organic's support, we supply the schools with all of the organic seeds, plants, fruit trees and bushes that they need, along with training and advice to support their growing journey.
In the past month, we're excited to have two newly completed garden builds at schools in Leicester, and the staff and children are enthusiastic to learn all about organic growth through the coming year. If your school is in England or Wales and is interested in finding out more about having their own Edible Playground, or in finding out about other school greening projects please contact schools@treesforcities.org.