HMI report praises Garden Organic's prison garden
Garden Organic's horticultural intervention programme at HMP Rye Hill has been praised in a HMI Inspectorate of Prisons Report. The HMI report pays tribute to the Recovery Garden as an important asset in assisting prisoners recovering from drug mis-use.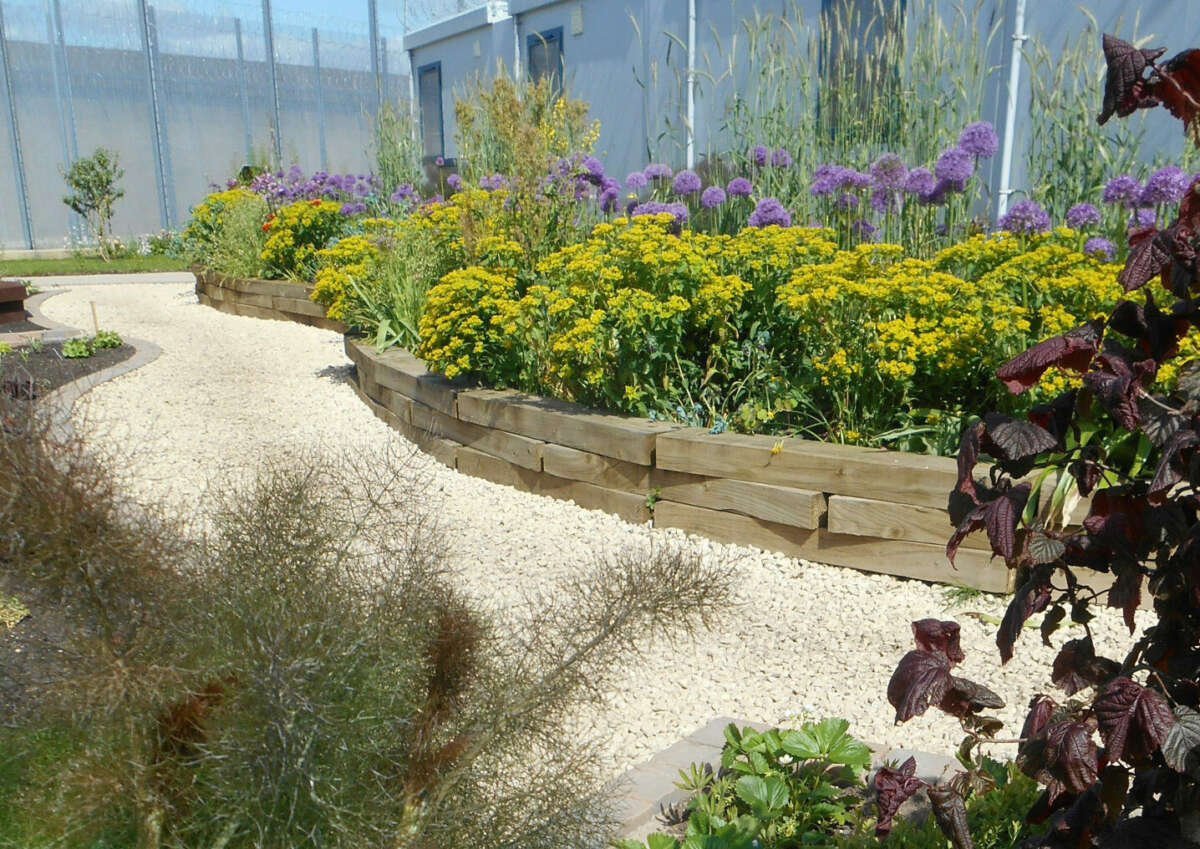 The Garden project, delivered by Garden Organic's Master Gardener programme, works in partnership with the prisons' Drug and Alcohol Rehabilitation Team (DART) providing up to 30 prisoners with a chance to work in the garden, across a wide range of organic gardening activities. The garden which also boasts a successful bee-keeping enterprise; was applauded for its range of achievements, including offering participants the chance to attain Master Gardeners status.
Robin Baxter, Prison Co-ordinator, Master Gardener Programme has worked on the project since its inception and says:
"'I arrived at Rye Hill with no preconceptions of what the garden should look like. I wanted to help the prisoners create a recovery garden that belonged to them. What has been achieved is amazing, a beautiful garden full of flowers and vegetables that has helped so many individuals. I am so proud of what has been achieved and that this has been recognised in the HMI report."
The HMI report follows an unannounced visit to the prison in August this year and shows that prisoners' involvement in the garden project helps them to learn some of the fundamental principles of recovery, in order to adopt a healthy, drug-free lifestyle.
Steve Thomson, Operations Director at Garden Organic, says: "We are extremely proud of the work we are doing at HMP Rye Hill and its lasting impact on the prisoners involved in the programme. We are delighted that the HMI report has acknowledged the profound impact the garden has on the lives of those involved. We are keen to develop our programme and to extend it to other establishments in the future."
Responding to today's report Richard Stedman, G4S Director for HMP Rye Hill, says:
"'I continue to be especially proud of Robin and the team down in the garden project which was a critical factor in our success with HMIP."