HSL tomato available to buy as plug plants
We're thrilled to announce that one of the popular varieties from our Heritage Seed Library, the 'Sutton' tomato, is now available to buy as plug plants from The Organic Gardening Catalogue.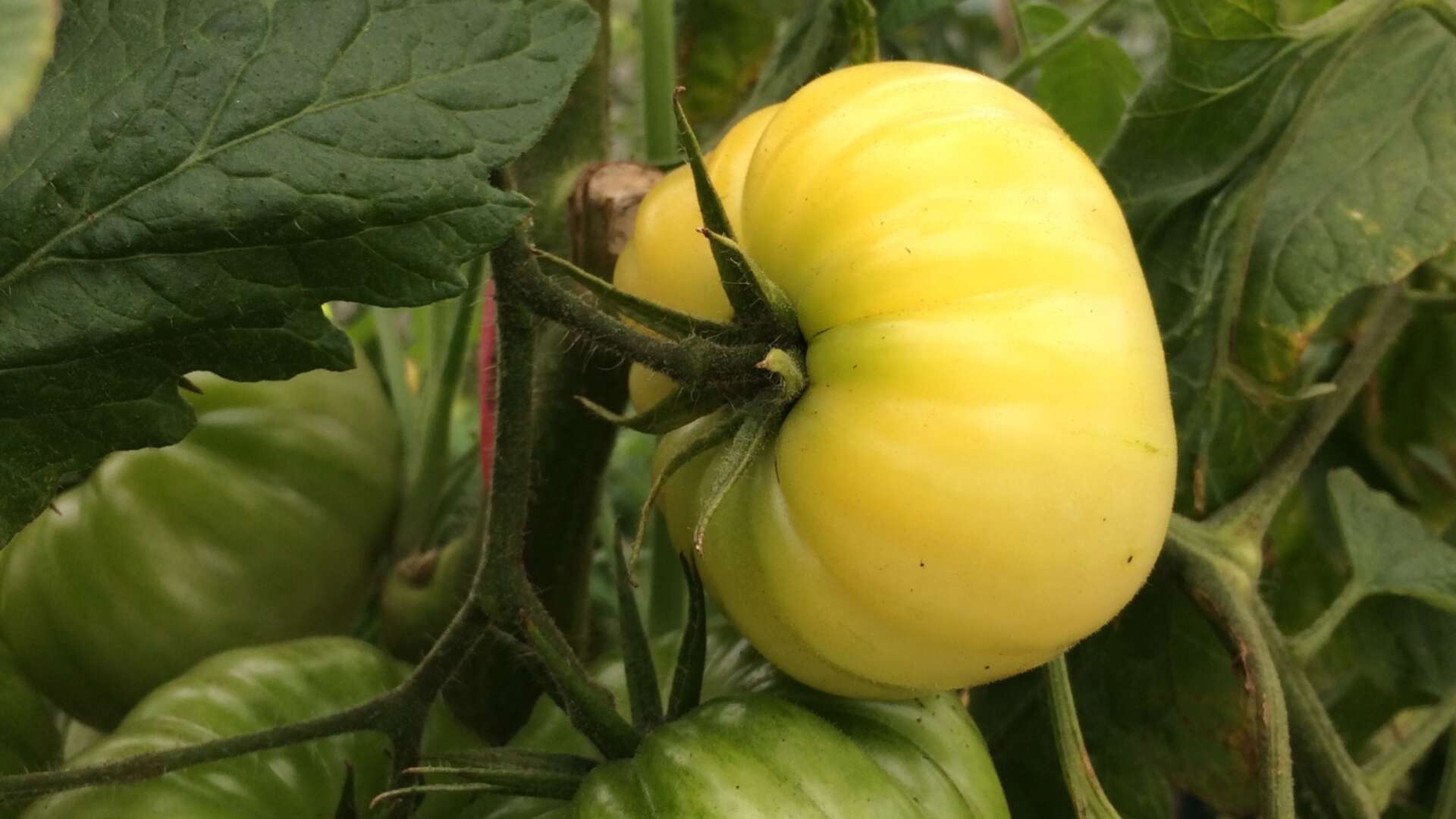 Seed from this variety was taken by Dobies, who work in partnership with Garden Organic to produce the Organic Gardening Catalogue, and grown at their trial ground in Devon. The majority of the seed was returned to the Heritage Seed Library to share with members, but a small amount was retained and grown, following Garden Organic's Principles of Organic Gardening, into plug plants to sell in the catalogue.

This means that those who prefer to grow tomatoes from plants rather than seed are now able to enjoy this wonderful variety, which has proven popular amongst members for its fresh, fruity flavour and creamy flesh. What's more, Garden Organic members enjoy a 10% discount on all order from the Organic Gardening Catalogue, and a percentage of all sales is donated back to the charity to continue this important work.
The news has been met with celebrations from staff and volunteers at Garden Organic's Heritage Seed Library, an initiative set up by the charity's founder Lawrence Hills in the 1970s.
James Campbell, CEO at Garden Organic, said: "This is another fantastic result for the Heritage Seed Library. To the average person on the street, the idea of a seed library may provoke a puzzled look, but actually it works tirelessly to conserve the UK's vegetable heritage, protecting our rich organic diversity for future generations. Being able to say we have saved a variety from going extinct is really quite something and this move is another step to protect this variety for the future."
We have been partnering with Dobies to produce the Organic Gardening Catalogue since the beginning of last year and it's a thrill to see this partnership help secure the future this wonderful tomato.
Rob Smith from Dobies, said; "Over the years, many valuable vegetable varieties have sadly been lost forever. Garden Organic's HSL tries to find these rare varieties in time and protect them to maintain gene pool diversity and to ensure they are there for future generations to enjoy. We're honoured to be able to play our part in this unique work and are committed to helping the Heritage Seed Library 'bulk up' the seed stocks of at least one rare variety every year."
Long serving Seed Guardian, Adam Alexander, who has helped to save sixty HSL varieties, said: "I think the Heritage Seed Library is the jewel in the crown of Garden Organic. It is incredibly important because it helps to secure the genetic diversity of our food and also preserves that crucial link culturally and socially with what has been grown in the past."
Plants are very productive and will need to be harvested regularly in the height of the season. They are best grown as a cordon in a greenhouse. This variety is not available for sale anywhere else and numbers are strictly limited. Tomato 'Sutton' will be available from the new 2019 spring catalogue.
We're confident that this wonderful variety will make the perfect addition to your growing space.
You can pre-order your plug plants from the Organic Gardening Catalogue
here
. Don't forget, Garden Organic members receive a 10% discount on all orders from the catalogue.
If you're interested in becoming a
member of the Heritage Seed Library
, it costs just £1.50 a month, on top of your Garden Organic membership. In doing so, you will be supporting our vital work of maintaining rare heritage plants - and you can choose up to 6 packets of seed free each year!