Innovative growing project to support migrants
Leicestershire Master Gardeners have been involved in setting up an innovative project in Oadby, where a local multicultural group is coordinating an effort to connect residents at a migrants' hostel with local people.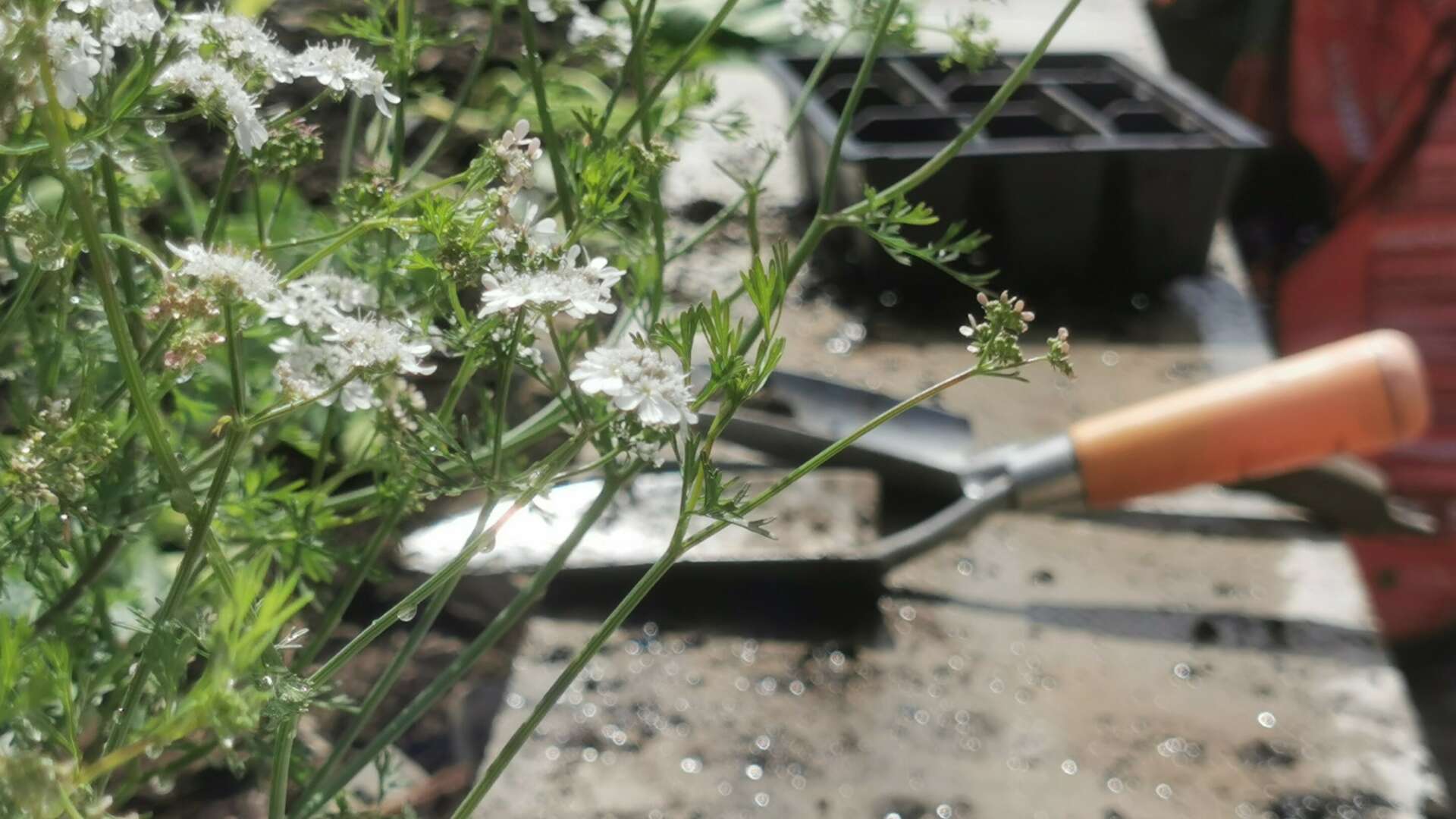 Garden Organic Master Gardeners have been working on developing a new garden at the hostel, to encourage locals to work alongside the migrants and help them learn English and integrate more easily. The hostel is run by G4S, who have no budget to support the project, so the team are dependent on a very small allowance and struggle to stretch it to cover the bare essentials, however G4S have donated a large amount of compost to get the garden up and running with a couple of the residents and a very keen manager. The team hope to get more residents involved in the project as it progresses.
The early stages of the project were hampered by the language barrier but Garden Organic's Regional Co-ordinator, Alison McGrath, had the simple but effective idea of taking a chilli plant along, which was familiar to all. The plant helped break down barriers and several of the residents came over to pick the chillies, taste them and say hello.
Local people have been donating clothes, toiletries etc as well as setting up basic English classes, run by volunteers. The migrants are not allowed to access formal English classes for their first 6 months in the country and most have no English at all so supporting with language barriers is hugely important to helping these individuals to integrate into the local community.
On 20th December there will be a Christmas event at the garden with a winter BBQ and local people are being asked for donations of necessaries like clothing and sports equipment, but also garden tools. If any Garden Organic members or supporters local to Oadby or to Garden Organic's Warwickshire headquarters have any garden equipment they would like to donation we would love to hear from you. Just let Alison know by emailing amcgrath@gardenorganic.org.uk