Introducing Eversfield Organic...
Eversfield Organic is a family run farm in the heart of Devon, delivering locally produced, organic food boxes across the UK.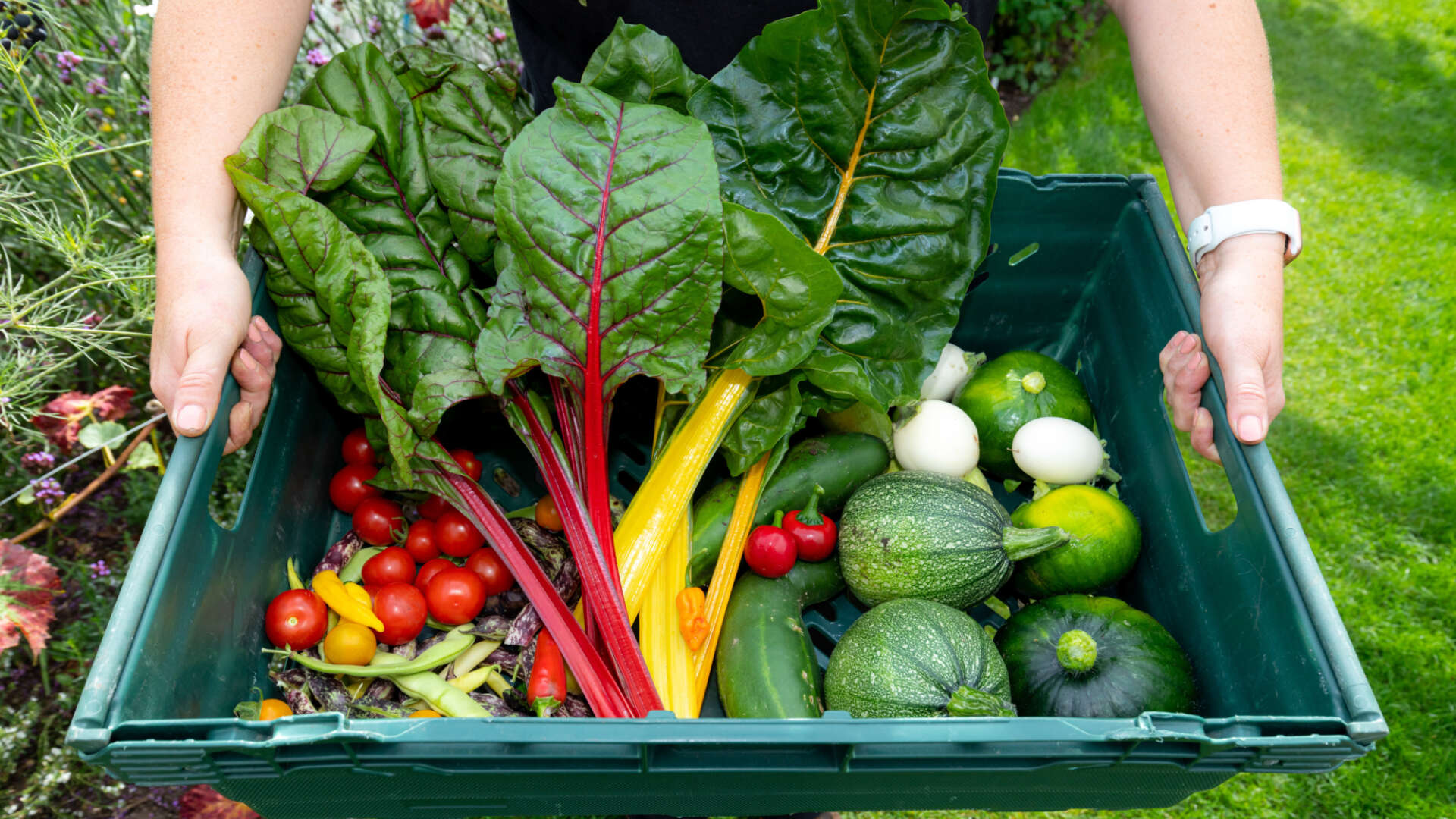 Kick-starting it all, Managing Director Mark Bury, spent two back-breaking years planting over 30,000 trees, reinstating miles of hedgerows and laying fencing to nurture the land back to health after years of intensive farming. Once the trees had taken root and natural flora began to flourish, wildlife returned to the area and the soil was rejuvenated. After months of toil, the farm was finally granted organic status in 2004.

Working with the Rare Breeds Survival Trust, Mark began rearing his own herd of native Aberdeen Angus cattle fed on a 100% pasture diet. This means animals feed on grasses and wildflower alone, never grain. Mark also introduced a flock of grass-fed sheep to keep the meadows mown, and organic pigs were kept busy clearing scrub from the farm's woodland.
The aim has always been to work with nature, in a way that will help to rejuvenate the soil, grasses, hedgerows, trees and ultimately, our environment. This is why Mark chose to only feed his cattle grass, never grain. This reduces the farm's carbon footprint. The grazing pastures help capture and store carbon, so less is released into the atmosphere. By grazing the land, the animals also return nutrients and organic matter back to the ground as they deposit their dung, ensuring the soil remains healthy and fertile for the grass to grow. And so the cycle continues.
These days you'll still see the familiar shapes of the traditional Aberdeen Angus herds roaming across the hills with wildlife and new growth surrounding them. The business is run by Mark and his daughter, Anna and his son, Hamish with a busy and passionate team of foodies behind them. All the meat is hand-butchered on the farm in their state-of-the-art butchery, making your food box delivery as fresh as can be.
Although the company roots began in supplying just organic meats, the range has blossomed into a weekly-shop worthy selection. From organic yoghurt to organic tofu, organic olive oil to organic biscuits, you'll find a gallon of goodies available for delivery to your door.
Eversfield Organic also have their own farm shop and deli in Tavistock. They opened their doors in October 2018 and haven't looked back since. Bustling with food enthusiasts, the shop has everything to fulfil your organic needs. The butchers counter has their celebrated organic meats, you'll find fresh wild fish, glass bottles of jersey milk, plenty of fresh fruit & veg, the best cup of organic coffee in town and oh so much more. Why not stop by for a glass of organic wine and a cheese & charcuterie platter for two?
Tempted? Garden Organic members & supporters will receive 20% off their first order with code ORGANICGARDEN20.