Last call for organic experimenters!
Each year we run at least three citizen science research projects to further organic growing knowledge.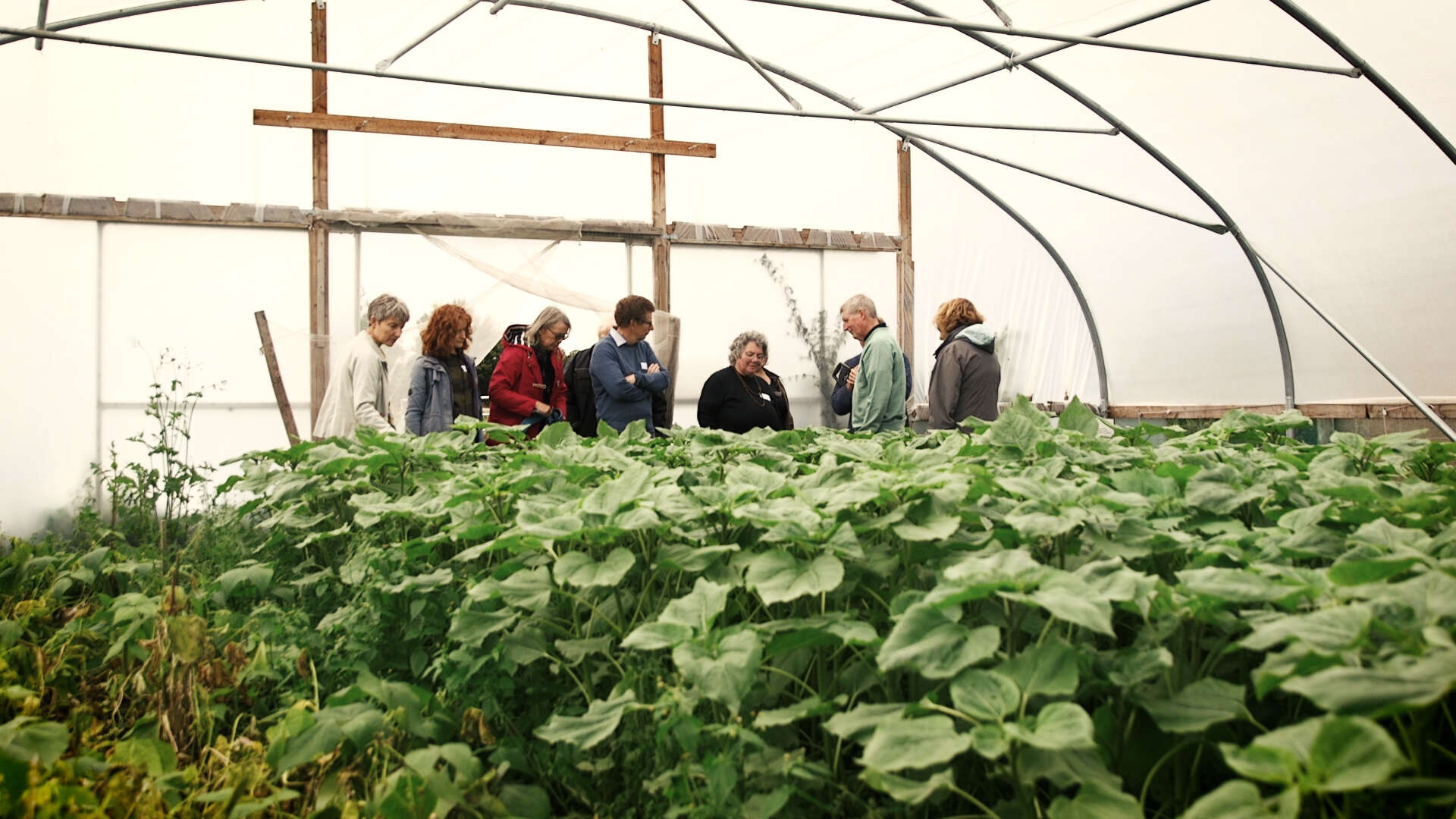 Each year we run at least three citizen science research projects to further organic growing knowledge.
We select a range of projects, based on elements of organic growing where we think knowledge is lacking or out of date, and invite members to take part by carrying out experiments in their own garden or allotment. Now in its 59th year, our citizen science is as relevant as ever, and a great way to contribute to the wealth of knowledge on organic growing.
The process is simple, Garden Organic members sign up to any number of the experiments online or through the post. Once the closing date for sign-ups has passed (Sunday 19th Feb), we will send out full instructions, including any seeds or other items required. Then, throughout the year we'll keep you updated with how we're getting on running them at Ryton Organic Gardens, so you can compare progress. The amount and frequency of information you need to provide back to us varies depending on the experiment, but we always try to keep things simple!
This year's experiments provide something of interest to every level of grower, from the simple provision of information in experiment one, to testing out a new crop in experiment three.
Below is a full description of each experiment, including what's involved for experimenters...
Experiment 1 - Survey of novel and non-food uses of plants
There has been a lot of focus on growing your own crops for food recently, but there are plenty of non-food and health uses for plants that are not so well-documented. These include a wide range of uses including dyes, clothes, religious festivals or health benefits. We would like to survey some of the more novel uses of plants amongst our members, including the best ways of growing them. For examples, we know turmeric has an important role in religious festivals and weddings, but we lack reliable information on how to produce good yields of roots in the UK.
Many of the uses of these plants are held by older generations and are in danger of not being passed on to younger generations, so we think it's important to capture and preserve this information now. This experiments requires no specific growing, it simply involves completing a survey.
Experiment 2 - Blooms for Bees bedding plants
Many traditional bedding plants have been bred for appearance, often to the detriment of flower structure and function. Some cultivated varieties lack pollen and nectar, while others contain resources that are inaccessible to insects. So while they provide colour they are often of little value to our declining pollinators and wider biodiversity.
This experiment will assess a range of bedding plants to determine how frequently they are visited by bumblebees, with the aim of improving lists of bedding plants recommended for pollinators. Seeds for trial plants will be provided, and participants will be able to report their observations using the free Blooms for Bees app or website.
This experiment is part of the Blooms for Bees project, which is funded by the Heritage Lottery Fund and is a partnership between Coventry University, the Royal Horticultural Society and Bumblee Conservation Trust.
Experiment 3 - Testing tomatillos as a novel crop
Tomatillos are a staple crop in Mexico, grown on a wide scale and used green in salsas and soups. They are becoming more popular to grow in the UK and many people find that they get good yields when grown outside.
We would love to find out what you think of them. Do you find them easy to grow? Do they suffer from and pests and diseases? How do you like to eat them?
Get involved
To sign up to one, two or all three of these experiments, simply log in to the members' area, or email membership@gardenorganic.org.uk stating which experiment(s) you'd like to take part in. The closing date for entries is Sunday 19th February.