Master Gardener-supported growing project 'outstanding'
The 3 Close Tenants group in Loughborough, supported by Master Gardener Helen Burgess, has been awarded a distinction in the RHS Britain in Bloom 'It's Your Neighbourhood' competition.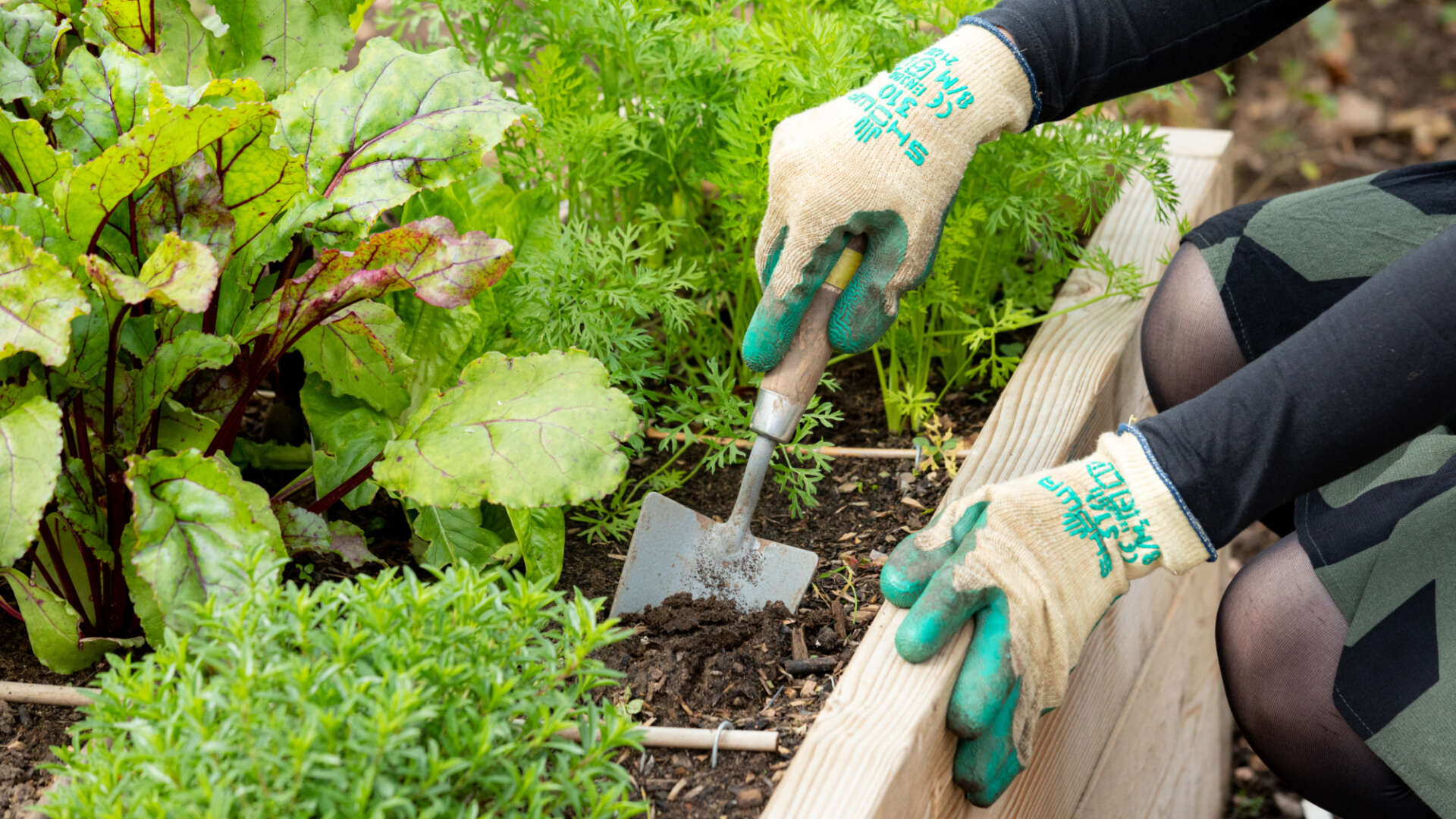 The group was originally started by twelve keen gardeners who wanted to do something about the poor reputation of their neighbourhood, known by some in Loughborough s 'Colditz'. Supported by Glebe House, the group began growing beautiful displays in planters around their estate. However, like many community growing groups they were finding it harder to sustain their group over time and draw in new growers. Master Gardener Helen Burgess volunteered to support this highly motivated group of neighbours and since then the growing project has gone from strength to strength.
The group were thrilled to be awarded with the 'It's your neighbourghood' award, which assesses the project across three main criteria; Community Participation, Environmental Responsibility and Gardening Achievement. Judges were particularly impressed by the project, commenting:
"This is a truly outstanding project which never stands still. It is ambitious in scale and aspiration. Of particular note is the groups' enthusiasm and keenness."
The judges also went on to praise the group's community participation, involving up to 30 residents of all age groups, indeed they awarded the project a fantastic 39 out of 40 for this particularly criteria.
The support provided to the group by Master Gardener Helen was also singled out for praise. "Helen Burgess is a Master Gardener trained by Garden Organic based at Ryton on Dunsmore near Coventry. She has been helping the volunteers on site this year and her expertise and knowledge has been shared to good effect."