New 'Coronation Gardens for Food and Nature' campaign launches today
We're part of an exciting new scheme that pays tribute to His Majesty, King Charles III's long-standing commitment to the natural world and the environment.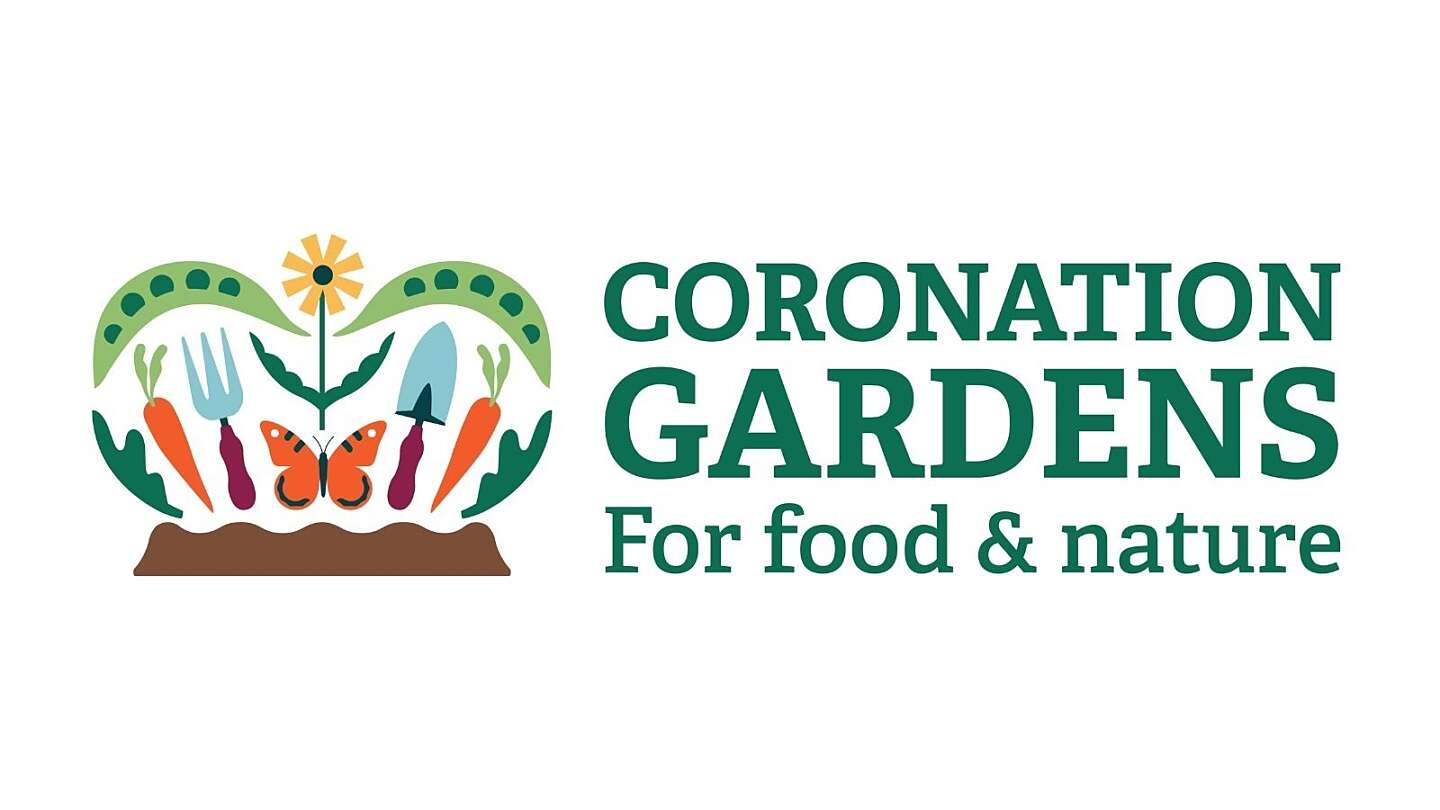 We're thrilled to be partnering with The Wildlife Trusts, Incredible Edible and the National Federation of Women's Institutes to encourage people and communities across the UK to live sustainably and help wildlife recover by growing food and creating space for nature in gardens, on balconies and in shared greenspaces.
Coronation Gardens for Food and Nature is a three-year programme, which hopes to enthuse millions of people to grow their own food in wildlife-friendly gardens by providing advice and an opportunity to pledge their garden on a map. Its legacy is expected to last far into the future. The initiative will be kick-started by a grant of £247,834 from The National Lottery Heritage Fund.
Take the pledge!
In pledging to take part in Coronation Gardens for Food and Nature, people are being encouraged to:
Grow healthy food to eat – this could range from herbs and salads, through to vegetables and fruit trees depending on the space you have.
Plant pollinator-friendly blooms – butterflies, moths, bees and hoverflies all need sources of nectar and pollen to thrive. As they travel from flower to flower, they also pollinate them, enabling plants to set seed or bear fruit.
Create a water feature - this can be as simple as a submerged dish or as involved as digging a pond, lining it and oxygenating it using native plants such as hornwort.
Leave a patch of long grass or pile of logs - to create shelter for wildlife and natural predators such as hedgehogs and frogs.
Go chemical and peat-free – avoid using pesticides, weedkillers and peat.
Initial ideas, inspiration and help for communities and individuals to get started – plus the pledge that people can make by registering their garden on a map – are at www.mycoronationgarden.org.
Gardens can play a big role in giving nature a boost while also enabling people to enjoy seeing wildlife and grow their own food. Coronation Gardens for Food and Nature aims to encourage people to use existing growing spaces, as well as to create new ones.
Growing for wildlife and wellbeing

Plentiful evidence highlights the huge health and wellbeing benefits to people from regular contact with nature – but at the same time many people have little access to natural greenspaces. For example, in more than 1 in 10 neighbourhoods, 90%-100% of the population have no access to nature within 15 minutes' walk. The most deprived communities are more than twice as likely to live in areas with a small amount of natural space per person. As one in eight households has no garden, Coronation Gardens for Food and Nature will provide advice on how to connect with community schemes and use window boxes and balconies.
Our CEO Fiona Taylor said: "We're delighted to be a founding partner of the Coronation Gardens project. We firmly believe that if everybody took even the smallest of steps to make their growing space – be that a garden, allotment or pot on a window ledge – a sustainable haven, rich in wildlife and fresh homegrown food, the collective impact on the UK's precious biodiversity would be significant."

Craig Bennett, Chief Executive of The Wildlife Trusts, said: "During the past 50 years The King has frequently called for humanity to live in harmony with nature and has promoted sustainable food growing alongside planting for pollinators and pesticide-free gardening. Restoring nature and enhancing the health and wellbeing of communities has never been more important. We hope that people everywhere will enjoy helping wildlife whilst growing spuds and squash – and we'd like to invite groups across the UK to join our wonderful gardening coalition."