One man and his organic plot - March
Walking around the gardens at Ryton recently, the sun broke through the clouds, and I could feel its warmth on the back of my neck, the birdsong seemed to suddenly get louder, and the air seemed to have that whiff of spring about it.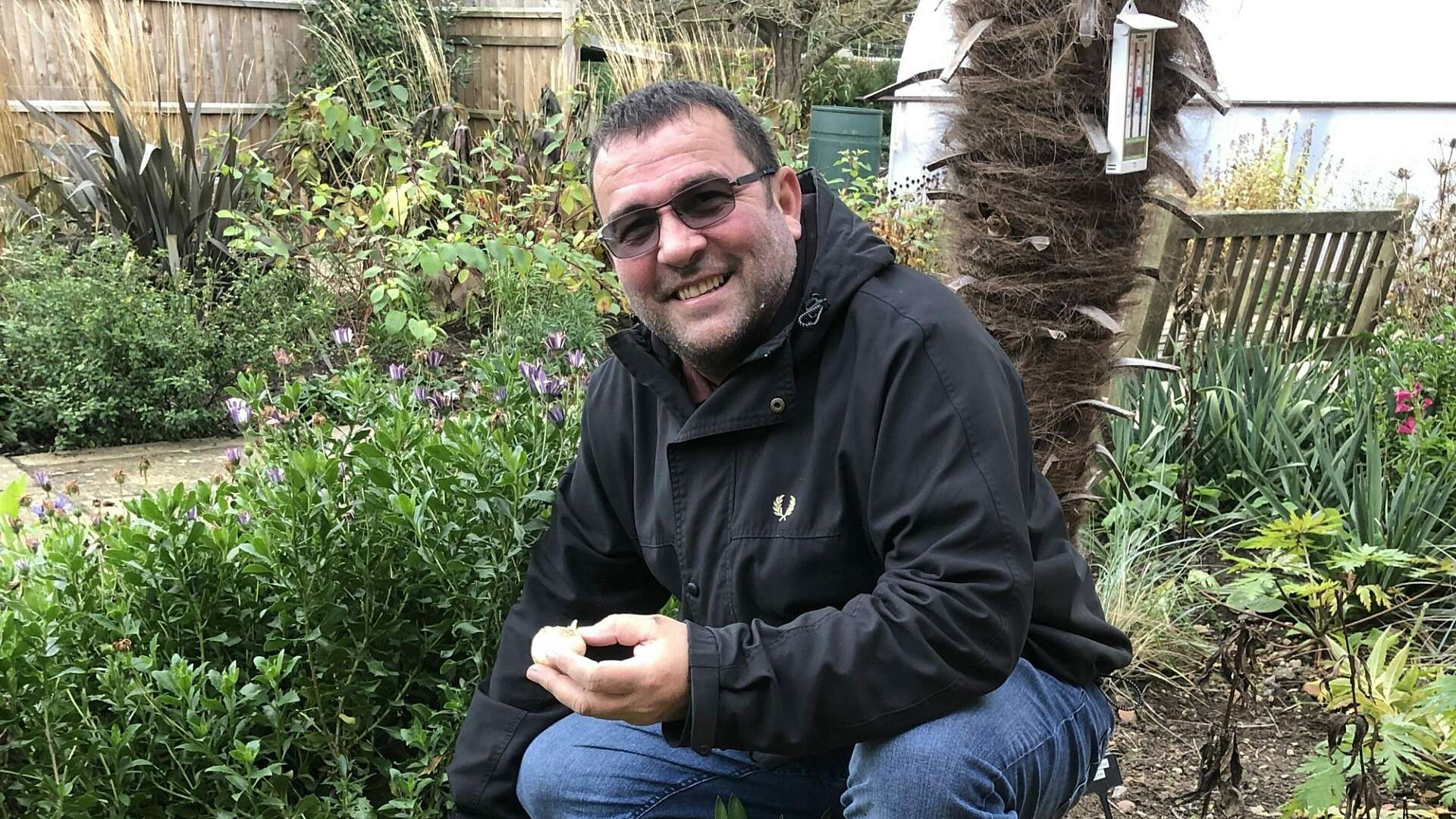 When the seasons change it's almost like meeting up with an old dear friend and the mind floods with familiarity, it really is a joyous feeling. But although March marks the beginning of spring, it is fraught with dangers for the gardener.
Speaking to my podcast co-host Sarah this week she described March perfectly with the words: "ready, steady but hang back on the go!" And while there are many jobs we can be doing in March, we have to remember it's not so uncommon to see snow at this time of the year.
The recent winds are a reminder of how rough things can still get as we wait with anticipation for the arrival spring. Speaking of windy days, I do hope your outdoor spaces (and roofs) survived the onslaught toward the end of February. Nature is powerful. Fortunately, my allotment and balcony seem to come through unscathed, but my allotment neighbour's greenhouse was scattered over a wide area. It must have really been airborne at one point.
Thankfully, there are plenty of things going on that will make a gardener smile. The low winter sun is still around for a few weeks, and I personally find it incredibly beautiful. This time of year and early in the morning, it's also accompanied by what seems like a more intense dawn chorus, and I feel a very amorous time is on the way for our feathered friends.
My propagators are well into their first round of growing, with tomato, chilli, pepper and aubergine seeds all up and out of the soil and showing their cotyledon leaves. The office is also full of chitting potatoes, but my recently obtained onions, garlic and shallots have now been transferred into the ground at my allotment.
The main bulk of the work on my plot is preparation for the next couple of months. Some of my valuable compost has been spread on the beds and forked in and any perennial planting like my rhubarb and soft fruit has had a good mulch. Also, in the true spirit of the allotment community, I've been climbing through my neighbour's old fruit trees and spurring them for the year ahead.
On the wider front, I'm very relieved to be able to get out and about again. As well as getting down to Ryton, I've given talks in Windsor and got down to Bristol to speak with the wonderful people of the Avon Organic Group. I cannot tell you how good it feels to be around fellow gardeners again and as March is arriving - very excited gardeners!
Please look out for the pending Garden Organic 'Grow Along' project, where I'll be hoping to engage new growers through the spring and summer. It's important we keep all those potentially lifelong gardeners that have started getting their fingers in the soil throughout lockdown.
I believe watch this space is the appropriate expression.