One Man and His Plot – December
This is one of the quieter months in the garden calendar as our minds turn to the festive period and spending time with loved ones – but there's always jobs to do on the plot.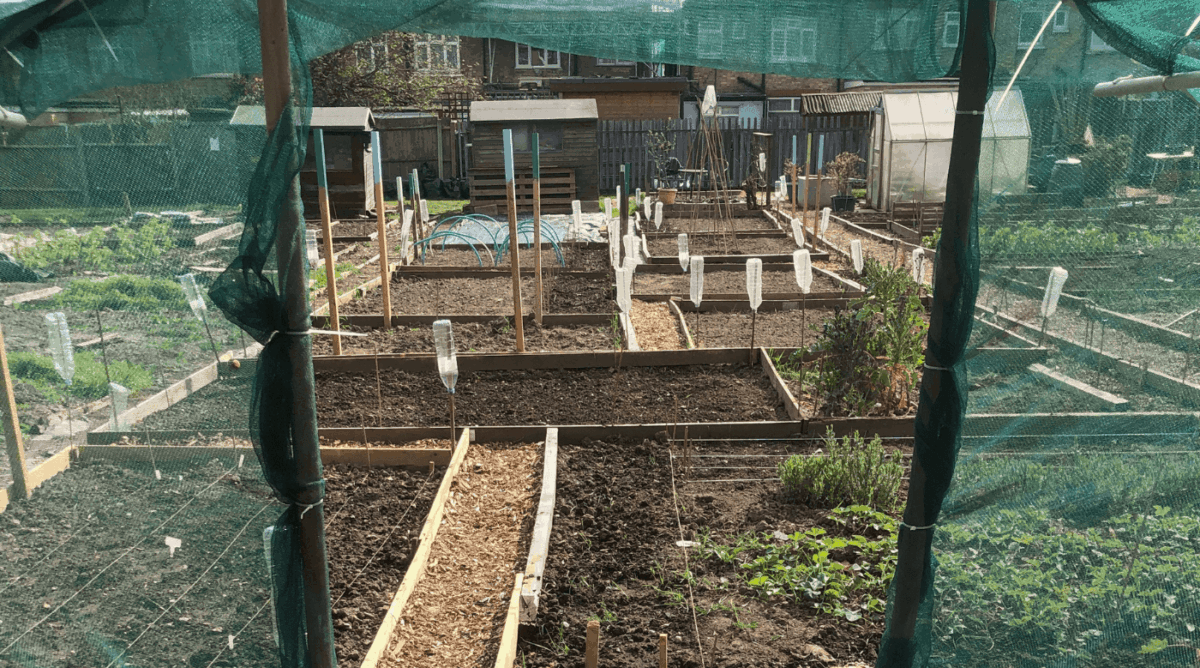 I love to potter around my outdoor space, pruning out dead material from shrubby plants or giving the compost a gentle turn. It's always a pleasure to take in the fresh winter air and enjoy the low sun. Hopefully, we'll have some decent cold snaps to ensure nature's cycles work smoothly.
Last month, I was getting ready to re-landscape my allotment, rebuilding pathways and putting in some frameworks for climbing plants and fruit – and now the work as begun. As always, I get really involved in this type of work, much of which is done with the gentle swing of a mattock, and the whole allotment is renovated.
It's looking great already, and I love the sense of achievement. I try to stick to as close to a NoDig approach as I can - although a large presence of couch grass means the fork is usually called into action!
Protecting soil over winter
After the re-landscaping, I will turn to the matter of protecting the soil for the rest of the winter. It's been very wet here in London and the excess rain leaves the soil structure exposed and can cause leaching of nutrients through to the subsoil.
My answer to this is to hassle various shopkeepers around Palmers Green for their empty carboard boxes. These I will use along with my Mypex covers to protect the soil until I can get sowing once again. It's nice to see the site looking like a coiled spring, ready and waiting for a fresh growing season.
A spot of Scottish horticulture
As usual, I've been out and about travelling the country and meeting fellow gardeners and people involved in my profession.
One of my stops was my old haunt of Edinburgh Botanical Gardens to speak to the Grow Careers conference. It was incredibly inspiring to see so many people, particularly young people, taking up horticulture – and to hear their positive response to all things organic that I included in my talk. It very much seems to be the way forward and bodes well for 2023.
With that in mind, I'd like to wish all involved with Garden Organic - its members and indeed all gardeners - a very merry Christmas.
Chris Collins
Head of Organic Horticulture