One man & his organic plot - April 2018
Many a gardener were enjoying a rare few hours in the garden during the first week of April. The sun came out and warmth could be felt on my face, what a feeling it is too. It made me feel that the winter had been going on a long time. This, however is an illusion. We all seem to be weathermen (or women) these days. I put it down to the constant information we receive from the TV, social media or the paper.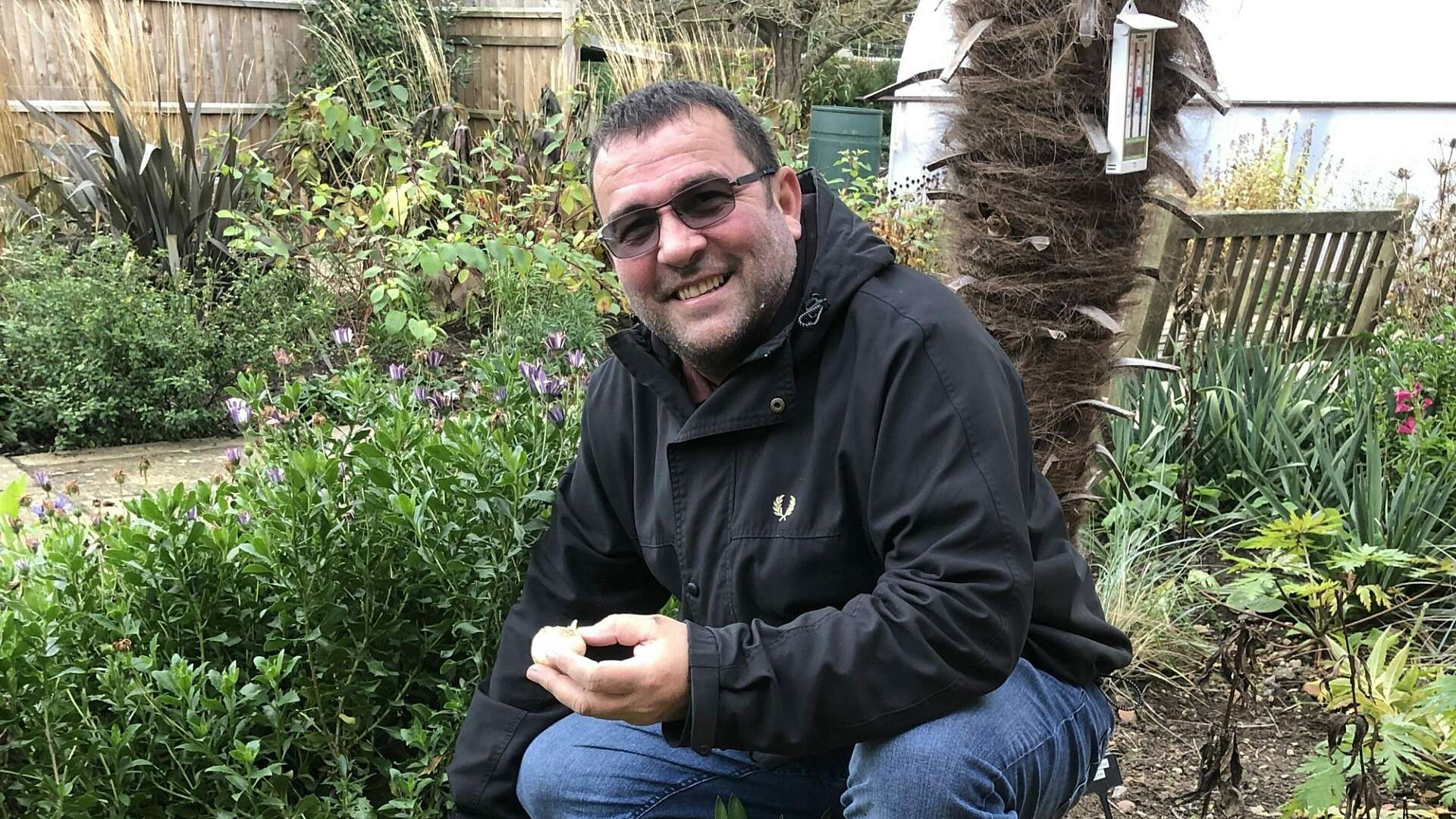 There are a few things a good gardener will understand. Firstly, it will be madness to plant out any tender plants yet. The old boys I learnt from during my apprentice, would not plant out anything tender until 1st June. That's when all the bedding plants went in and the runner beans were planted. In these modern times you can plant a bit earlier but none of this buying petunias and making up hanging baskets or making Runner Bean Wig-Wam's just yet. Remember! Patience is a gardener's greatest skill.
Also, despite the fact that there has been plenty of rain and the cold snaps that seemed to have caused a national outcry, every gardener knows that nothing plays catch – up better than plants. A few warm days and all that moisture in the soil will mean the late spring will soon be nothing more than a distant memory.
My only big piece of advice is beware of the weeds! Boy are they going to have a great time now the conditions are favorable. I am a great admirer of some weed facts, that should enforce any lackadaisical attitudes to how not taking weeds seriously can make things difficult. Chickweed, the great Stelleria media, can germinate, grow, flower and set seed in just three weeks. If that plant doesn't keep you on your toes nothing will! If you like plants that live wild, fine but keep them apart from your food crops is a good rule.
To be honest I am happy with a later spring. I know things will catch up and it has just ever so slightly curbed my enthusiasm. Meaning my tender crops are only just sown and will be better set to the conditions by the time I plant them out. The rain is and will always be a good thing, keeping the water table high and if only the trees benefit, how is that a bad thing. Those of us now sitting in the wonderful period that is referred to as middle ages will all remember the 'April showers', it's good to see them again this year.
Well, it's all seed sowing for me at the moment. this is when I have the time. My plot is going to be greatly extended this spring. With a show garden at Chelsea and ambassadorial work with the National Children's gardening Week. This however, will always include Garden Organic and its principals. The Ryton gardeners are growing micro-crops for me for the Chelsea garden and our representation on this huge stage cannot do any harm and give me a chance to promote our message and I give you a sneak preview of the garden which will represent the whole wonderful world of horticulture.
It will be a busy spring for me, but I always know my favourite moments will be on that allotment.
So, until the next time, happy gardening
Chris Collins