One man & his organic plot - August 2018
As the heat draws to a conclusion, at least for the moment, I look forward to a breather after a busy spring and summer. Chatting away to all the gardeners and allotment holders I know, this has been a summer season of watering and very little else but those of you that managed to get out and tend to your plants on a daily basis would have seen success.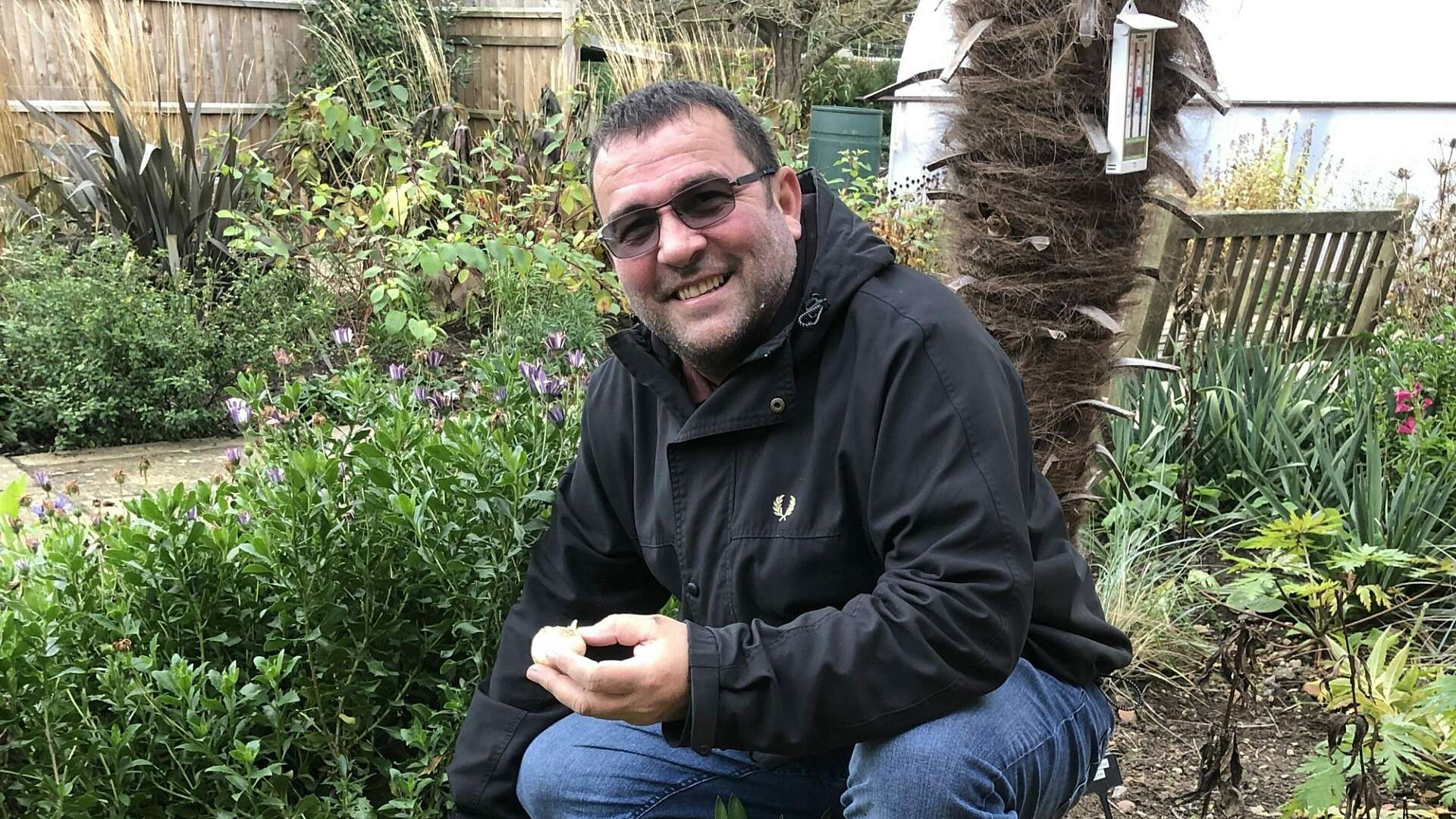 This makes my 'One man' blog a short one this month as, like most of London the plot is now looking rather scorched. In fact London looks more like the Mediterranean than a green and pleasant land. The ground is cracked and hard which is something I have not seen before. However, with all the talk of climate it's important to remember that this hot spell won't last forever, I think I will soon get a few more rows of lettuce, salad crops in September and I will also look at winter crops such as mustards and winter salad. It's not all been bad news this year as I seem to have a never ending supply of potatoes, lugging all those watering cans about earlier in the season has at least secured me some excellent roasties.
One area I think you know that has really worked for me this year is the balcony, it has been a real joy. A riot of colour and a giver of tomatoes. I've even sneaked a few heritage varieties in such as 'German Pink'. Eaten warm straight from the plant they are fantastic, and it looks like they will keep on giving throughout the rest of the summer. The bedding plants, which have been watered every morning have really preformed, all recused from the Chelsea flower show garden and fed with 'Bocking 14' they have been a joy. Organic balcony gardening surely a big one for the future.
I'm also very much enjoying getting out and about with Garden Organic this summer, visiting master gardeners and composters in Leicestershire and Norfolk. It's great to meet the committed volunteers that keep the GO flag flying. Highlights for me was being introduced to the wonders of a compost toilet and also trying my hand at a bit of woodwork. I also discovered something new, learning of the presence of the Lemon slug in compost bins, amazing really, how you never stop learning in this game.
The master gardeners in Leicester are doing sterling work and it's great to see what an incredible mixture of both people and projects there are. We also got some excellent press at both locations, both TV and radio which was pleasing and good recognition of Garden Organic's. Well done guys.
So, it's nearly time for me to take a well-earned holiday as I don't seem to have stopped this year but it's always interesting and stimulating work and I feel lucky. It's off to Japan next though and I'm sure I'll have a few anecdotes next time I blog.
Happy gardening people.
Chris Collins