One man & his organic plot - January 2019
Firstly, a very Happy New year to all those who work, support and belong to Garden Organic, I wish you every success in 2019. I trust you all got a good rest over the festive period.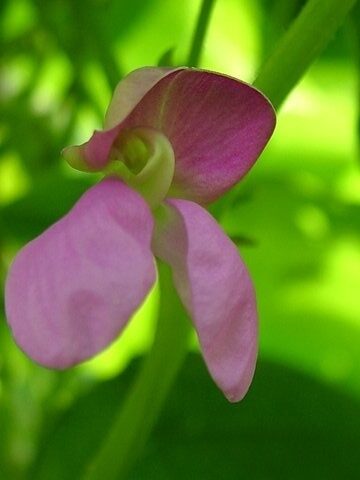 I had a very enjoyable time but as usual didn't exactly sit still, with trips to Edinburgh and Brighton, and to beautiful laid back Vienna to see the New Year in. (If you go, be sure to take a train into the Alps. The twisting, turning journey over some incredible historic bridges is one of the best ways to take a look at the vast expanses of conifers and broadleaves that cover the mountains.)
Talking of conifers - I also had an amazing afternoon back at my old place of study, Edinburgh Botanic gardens. Their conifer collection in the Rock Garden looked incredible in the low winter sun. I highly recommend a visit if you haven't seen it yet. I am looking forward to speaking there later this year and share thoughts on organic practices.
This week I'm catching up with everyone at Ryton. And also picking up my Heritage seeds - how can you not get excited about seeds that have names such as Mrs Fearn's Purple Flowered (Climbing French Bean), Freer's Mummy Pea, Simm's Corsair (Runner Bean) and my favourite, London Market, the Cockney Carrot. On a serious note though, I applaud the staff at the Heritage Seed Library, and all their hard work to keep all these old seed varieties on the go.
We are also planning a Garden Organic monthly podcast. It's going to be a light hearted but very practical conversation on what to do in your organic garden each month. I'll be interviewing gardening colleagues, celebrities and experts, who work in the frontline of organic horticulture, to find out what got them into gardening and why organic is important to them. Like all podcasts, we are aiming for 20 mins or so of pure aural pleasure!
But first, back on the allotment and it will serve me well as I look to lose the weight I put on over Christmas. Who needs a gym? I already have onions and broad beans in the ground, but I'll be patient until March before getting anything else on the go. This gives me time to develop my soft fruit area and to carry on taking out as much horsetail, bindweed and couch grass root as I can. Yes, it's a familiar theme on this blog.
Chelsea flower show, working with Suttons, and supporting the new HSBC garden in Birmingham are all on my 2019 to-do list.
Until the next time - Happy gardening!