Three tips for a family-friendly organic garden
Nurturing an organic garden that's as welcoming for biodiversity as it is for young children can be a challenge. Creating a space to entertain children during the long summer days without damaging precious plants or sending biodiversity packing can feel difficult, so we thought we'd help with tips on overcoming three of the most common problems.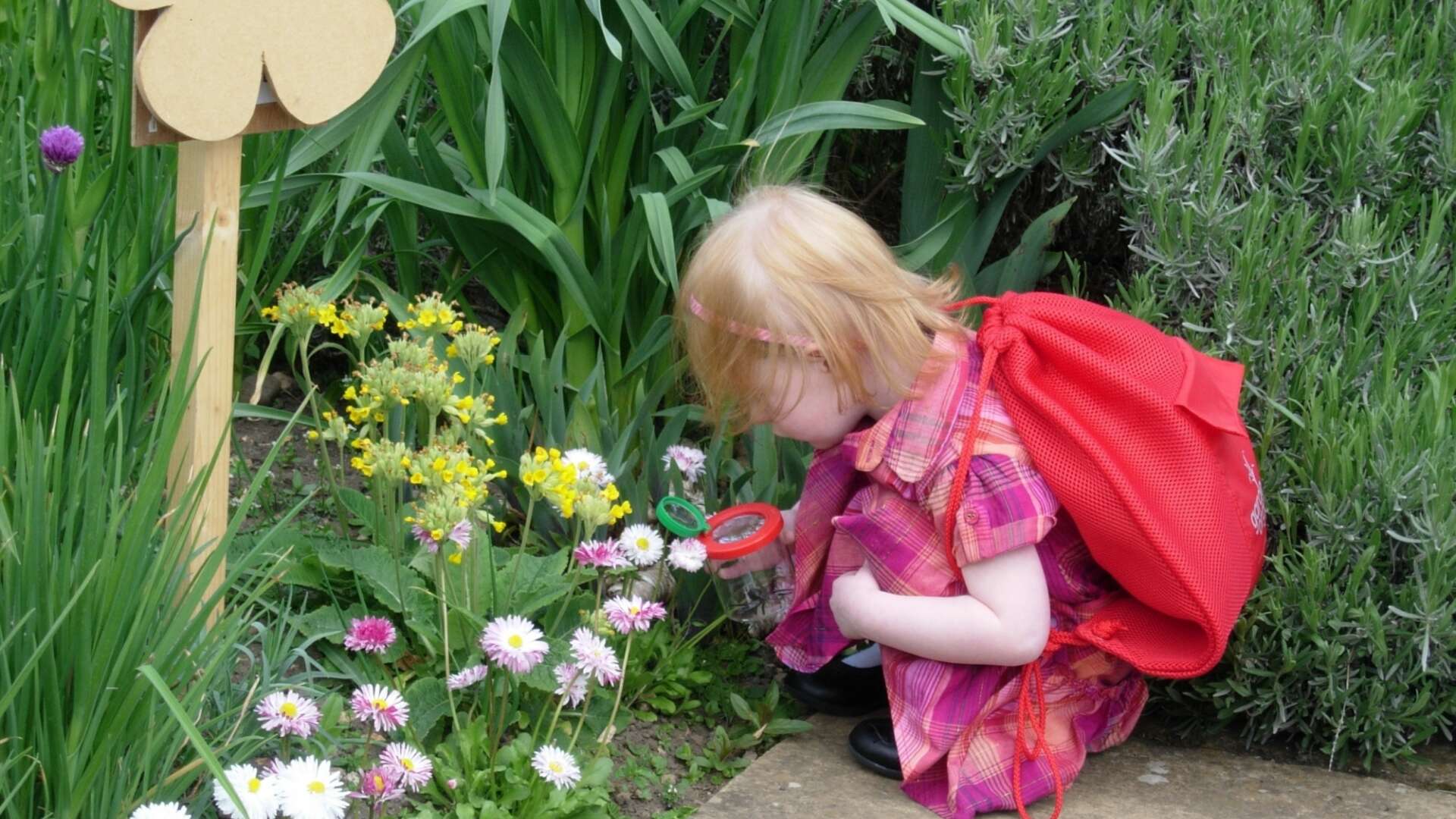 1. Nature-rich lawn vs family football pitch
If you're lucky enough to have a patch of grass you'll know it's often the heart of the garden, providing a football pitch, picnic spot, and more. We expect a lot from out lawns in summer which can leave them looking a little threadbare after a while.
Chris Collins, who was previously responsible for the lawn at Westminster Abbey, shares his tips for a family-friendly lawn:
"Choose a species of grass that will tolerate lots of use – rye grass is a good choice, with many different types available. Mixing in Kentucky Blue will also help to provide drought resistance.
When cutting your grass, never cut shorter than 2.5cm otherwise you will weaken it and it'll be more likely to brown in hot dry weather.
Scarify the grass by brushing over it lightly with a rake. This will break the stolons (root systems) causing the grass to send up new tufts, thickening it up."
2. Watering hole vs dangerous feature
Ponds are an organic gardener's best friend, providing water and habitat for a range of creatures who will help with pest control and pollination. But if you have young children you may be wary of introducing a pond, however small.
That's where a bog garden comes in. Bog gardens are a haven for all sorts of wonderful wildlife; frogs, toads & newts will all find their way in. Many small insects will shelter in the lush vegetation. Bats may even visit at dusk to feed on flying insects.
Read how to make a bog garden here.
3. Precious pollinators vs persistent pests
We know how essential insects and pollinators are to our gardens and the planet in general, but it's also really common for children to be nervous of some creatures, particularly bees and wasps.
Education is a useful tool here – encourage your children to study the insects. Learning how they behave, what they feed on, how to identify them and why they are so important will help to demystify them.
If that doesn't do the trick, think about how you can have separate wildlife areas away from where your family play and eat.
A hanging basket bug hotel is a great way to provide valuable habitat out of reach of small children, and a simple activity the family can do together, here's how:
You will need two old hanging baskets, a large sheet of cardboard, a selection of natural items such as pine cones, straw, seed heads, twigs and broken bamboo canes (enough to completely fill the baskets) plus some string.
Fill both hanging baskets with the natural items so they're well packed but with plenty of nooks and crannies.
Cover one hanging basket with the cardboard so the items don't fall out, then sandwich it on top of the other, removing the cardboard when it's in place.
Tie the two baskets together securely then hang the habitat ready to welcome residents!
With a bit of care and planning a growing area welcome to all should be perfectly possible. We'd love to see yours – share your pictures with us on social media by tagging in @GardenOrganicUK.