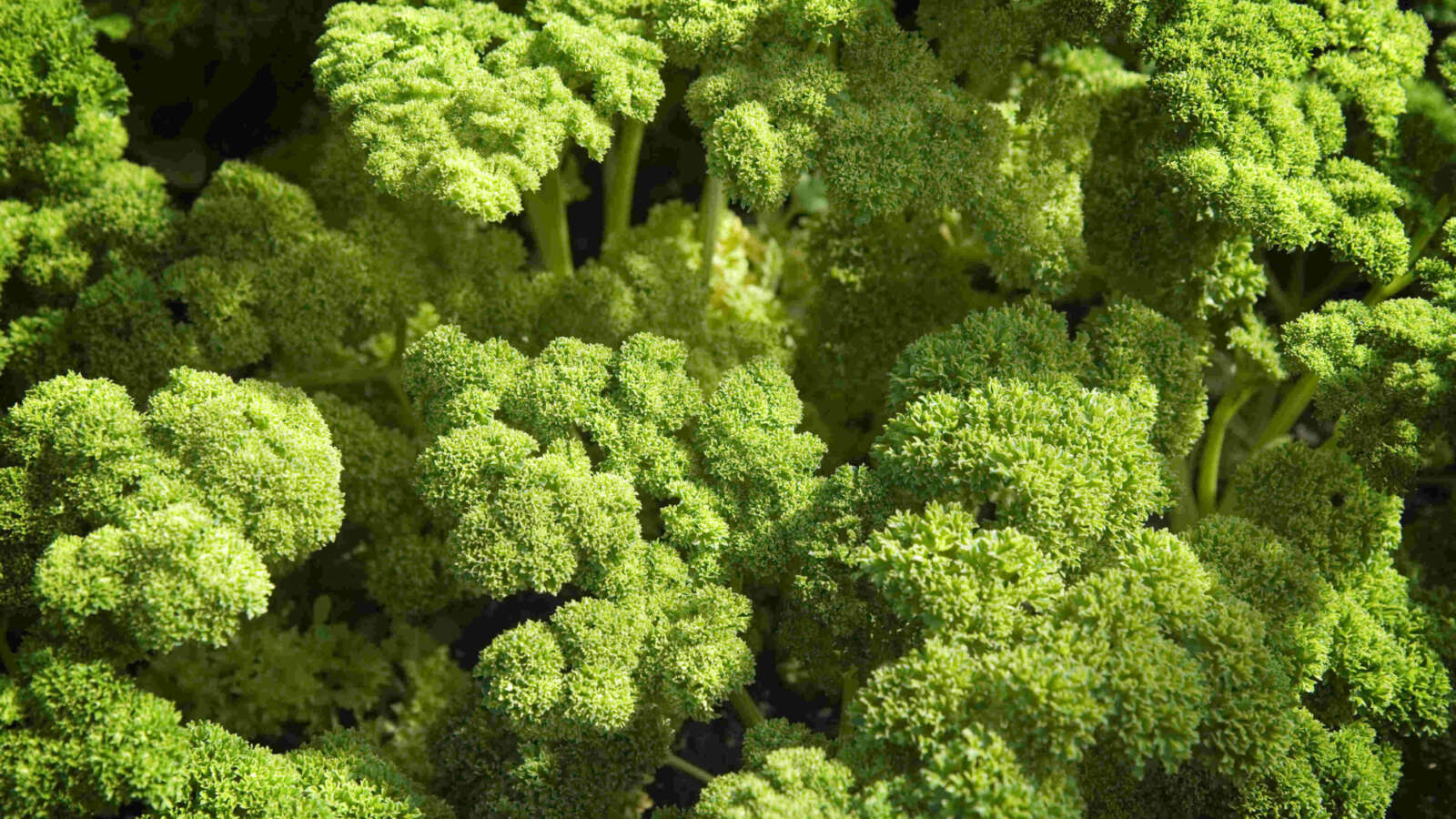 Parsley grows well in pots and partial shade
Parsley Growing Guide | Garden Organic

Learn how to grow parsley successfully in your garden with our comprehensive guide. Discover expert tips on planting, care, and harvesting to ensure a bumper crop of fresh and flavorful parsley.
Unlike many herbs, parsley will happily growing partial shade, making it a perfect plant to slot around your veg garden. Parsley is equally happy in a veg bed or grown in a pot.
| Growing calendar | |
| --- | --- |
| Sow indoors | Mar - Apr |
| Plant out/transplant | May - Jun |
| Harvest | Jun - Oct |
How to grow parsley
Sow parsley seed 0.1cm deep in pots. Transplant seedings when 5-10cm tall to 15cm apart in rows or larger pots. Choose deep fertile soil in sun or partial shade.
Keep well-watered in dry weather and feed regularly with an organic fertiliser. Remove any flower heads that appear.
Harvesting and using parsley
Pick parsley leaves in the plant's first year before flowering and use fresh or freeze. Extend your parsley harvest by covering with horticultural fleece in autumn.
Troubleshooting
Slugs like parsley as much as we do so keep your plants well protected!
| Growing notes | |
| --- | --- |
| Difficulty | Moderate |
| Germination time | 14-28 days |
| Average time to harvest | From 10 weeks |
| Equipment needed | Feed, horticultural fleece |
| Average plant size | 40cm tall, 30cm wide |
| Family group to grow with | Apiaceae: chervil, dill |
| Seed saving notes | Biennial, needs isolation |
| Key nutritional content | Fresh: vitamins A and C, calcium, iron, folate |