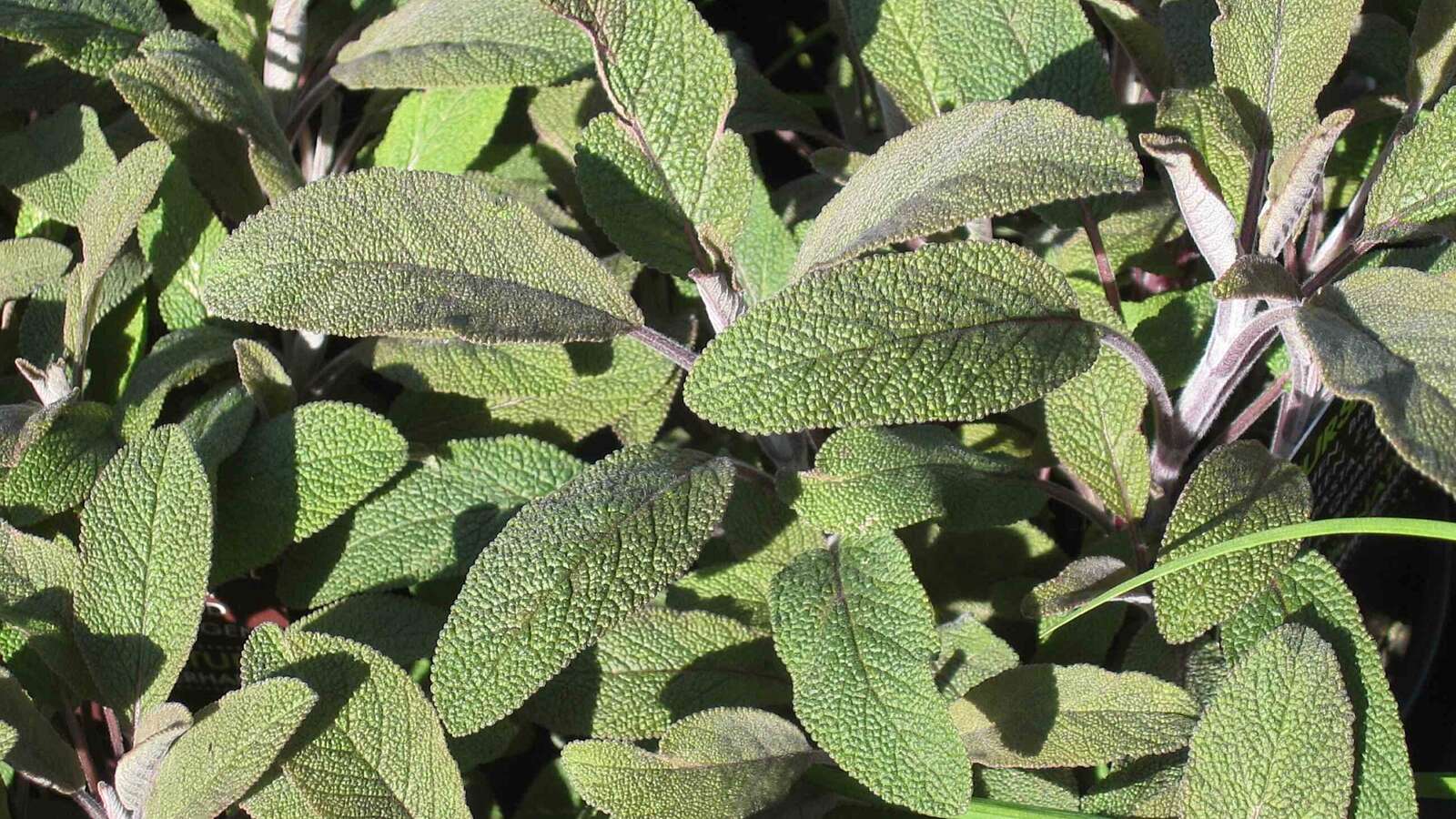 Sage is an easy herb to grow at home. As an evergreen it will continue to provide you with fragrant leaves to use in your cooking all year round and you can dry the leaves for easy storage.
| Growing calendar | |
| --- | --- |
| Sow indoors | Mar - Apr |
| Plant out/transplant | May - Jun |
| Harvest | All year round |
How to grow sage
Sow sage seed 0.5cm deep in pots and transplant seedings to 30cm apart. You can also plant sage plants or rooted cuttings.
Sage likes well-drained soil in a sunny site.
Keep sage plants watered until they have established. Pinch out the growing tips to encourage bushy plants. Sage is evergreen so will keep its leaves through winter.
Harvesting and using sage
To use the sage leaves fresh, pick the, any time. If you plan to dry the sage leaves, pick them before flowering. Protect one-year-old plants with horticultural fleece in colder winters or move container grown sage plants indoors.

| Growing notes | |
| --- | --- |
| Difficulty | Easy |
| Germination time | 7-14 days |
| Average time to harvest | From 12 weeks |
| Equipment needed | Horticultural fleece |
| Average plant size | 60cm tall and wide |
| Family group to grow with | Lamiaceae: basil, thyme |
| Seed saving notes | Perennial, can cross pollinate |
| Key nutritional content | Fresh leaves contain vitamin A, calcium and zinc |