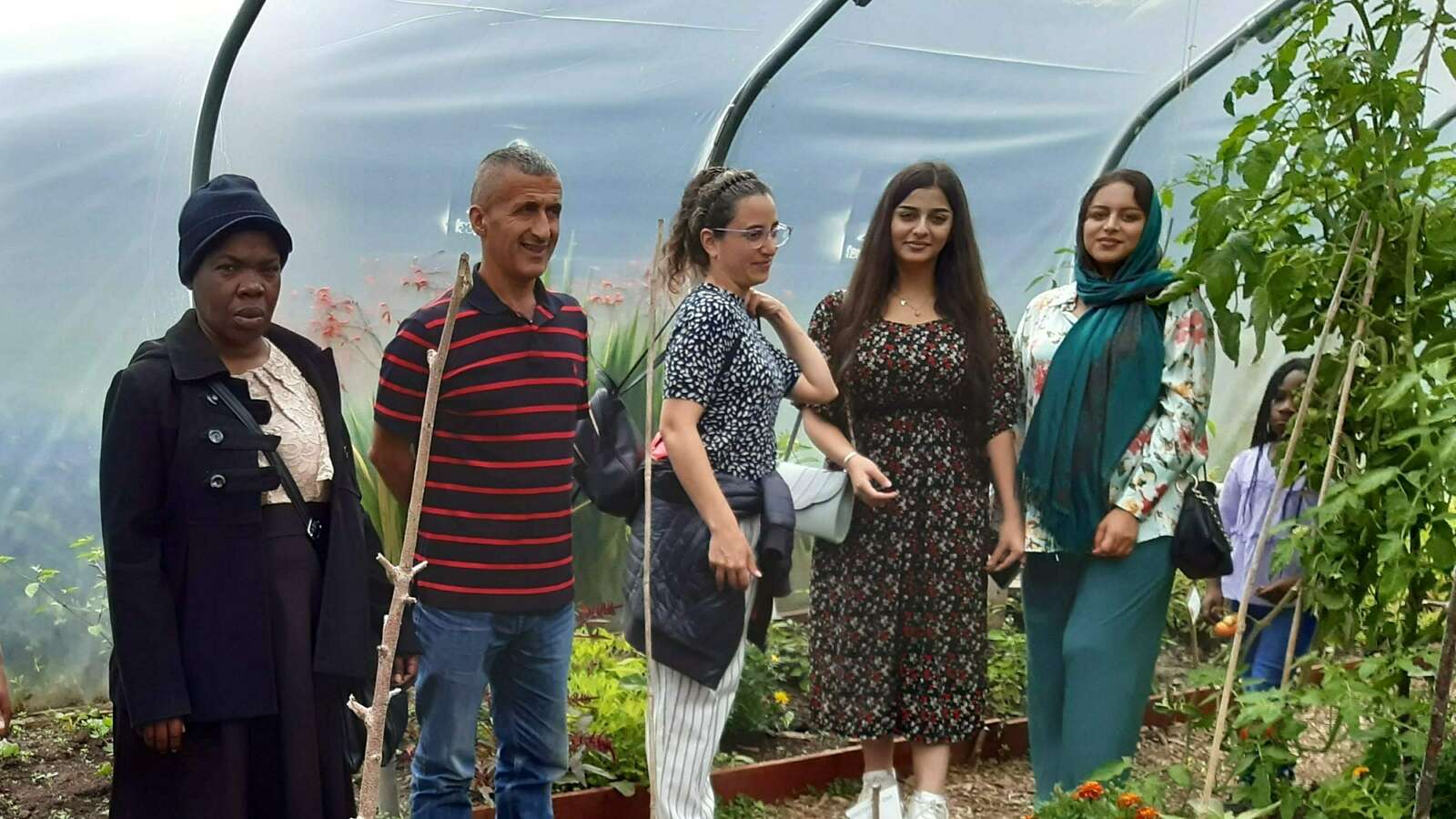 Exploring the cultivation, culture and cooking of amaranth
Our Growing New Greens project is uncovering the cultural importance of amaranth
Tags

Vegetables and herbs

Research
The amaranth plant is grown widely around the world for its culinary greens and seeds – and yet many UK gardeners are unaware it can be eaten.
As part of our Growing New Greens project, we're uncovering the diverse varieties, growing techniques, and cultural uses of amaranth.
Half a century ago many immigrant growers began growing amaranth (better known as 'love lies bleeding') on allotments and in gardens in the UK – and for 20 years we've been collecting seeds from Jamaican, Bangladeshi, and Gujarati growers to preserve the varieties and make them more widely available through our Heritage Seed Library.
When we receive a new variety, we'll characterise it to examine all its features and make sure it's not something we already have in the collection. And while this characterisation is useful for describing the botanical features of a plant - it doesn't bring in the cultural relevance of these features.
Amaranth tasting workshops
The Growing New Greens project, which is funded by the Natural Environment Research Council, will endeavour to find out whether certain preferences are associated with particular cultures.
At two workshops at inner city sites this summer, EcoPark in Birmingham and the Comfrey Project in Gateshead, we welcomed many different nationalities (including Jamaica, Bangladesh, Iranian, Greek and Afghanistan) to harvest three varieties from the HSL collection, cook them and compare the taste.
One lady from Jamaica, for example, emphasised it's important to include the stalk in cooking as this is where much of the goodness is found. In Greece, the leaves and stems are served with salt, lemon, and garlic, and in Iran and Afghanistan, the seeds are often used in a soup - with some having poor memories of it, as it was served as a soup whenever they were sick.
We came away having gained a huge amount of insight – and many new names for amaranth including callaloo, data, dugi, chauli, nakna, greens, amaranto, kiwiche, vlito, tachechroos, bileku and teku. It's a truly multipurpose and multicultural plant!
Amaranth stew
A Cameroon participant cooked us up a lovely lunch at our workshop, and we've reproduced the recipe below for you to try…
Cut up a large handful of leaves and tender stems into thick shreds. Stir fry for one to two minutes and remove from the pan. In the same pan, fry one onion and two to four cloves of garlic until soft. Add a tin of chopped tomatoes and simmer for five minutes until the sauce thickens. Scatter in a chopped-up chilli, and black pepper to taste. Add the leaves and simmer for another few minutes until they just start to soften.