August podcast - allotment special with Rekha Mistry
This month sees the return of the National Allotment Week, an initiative let by the National Allotment Society, so we've got an allotment special podcast for you.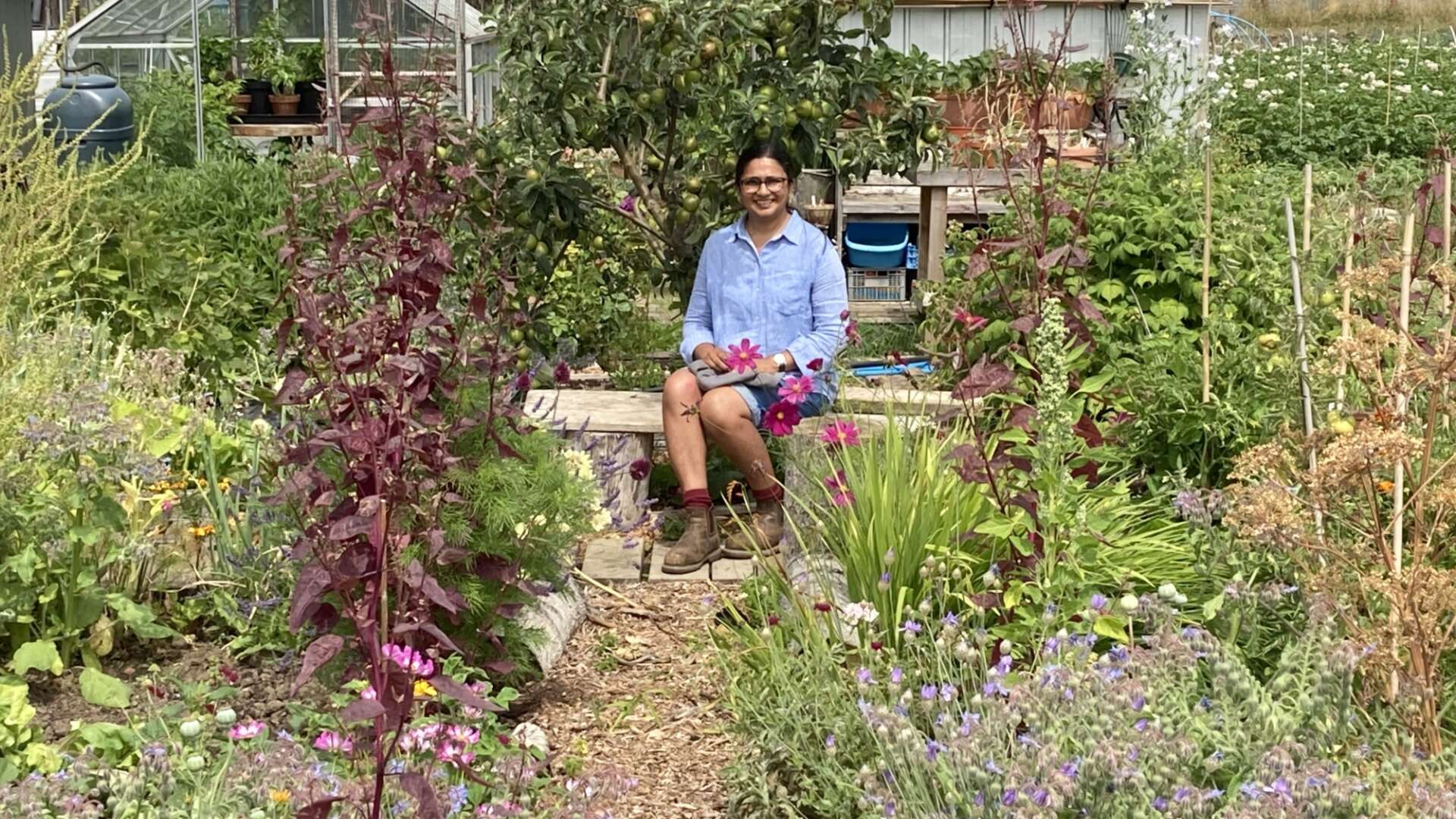 Chris updates Fiona on how his Mediterranean veg are growing down on his allotment – turns out his gamble on hot weather has paid off! The runner beans are not doing so well unfortunately.
Chris also shares his experience as an allotment holder, balancing the demands of his London allotment with his busy work life. And of course no discussion on his allotment would be the same without mention of his nemesis – horsetail!
Fiona is treated to a tour around the allotment of Rekha Mistry - garden journalist, passionate organic grower, seed saver and volunteer Seed Guardian for our Heritage Seed Library.
Rekha's inspirational allotment is bursting with life and produce, including Texas Wild tomato, pea bean, Cyprus climbing French bean and Mother's Six Week been from the Heritage Seed Library collection.
Rekha explains how she cultivates such a biodiverse haven on her allotment and shares her solution to overcoming flooding, which happens regularly on her plot.
Finally, Chris and Anton answer listeners' questions on how to deal with a new allotment that may have been treated with pesticides, where to start with a new plot that has no water supply and what to sow in August.
You can subscribe to the podcast via Spotify, Apple Podcast and all the other main podcast providers. Alternatively, listen here.