Celebrating 60 years – AGM & Diamond Jubilee Members' Day
Our Diamond Jubilee is a wonderful opportunity to reflect on the past, present and future of Garden Organic.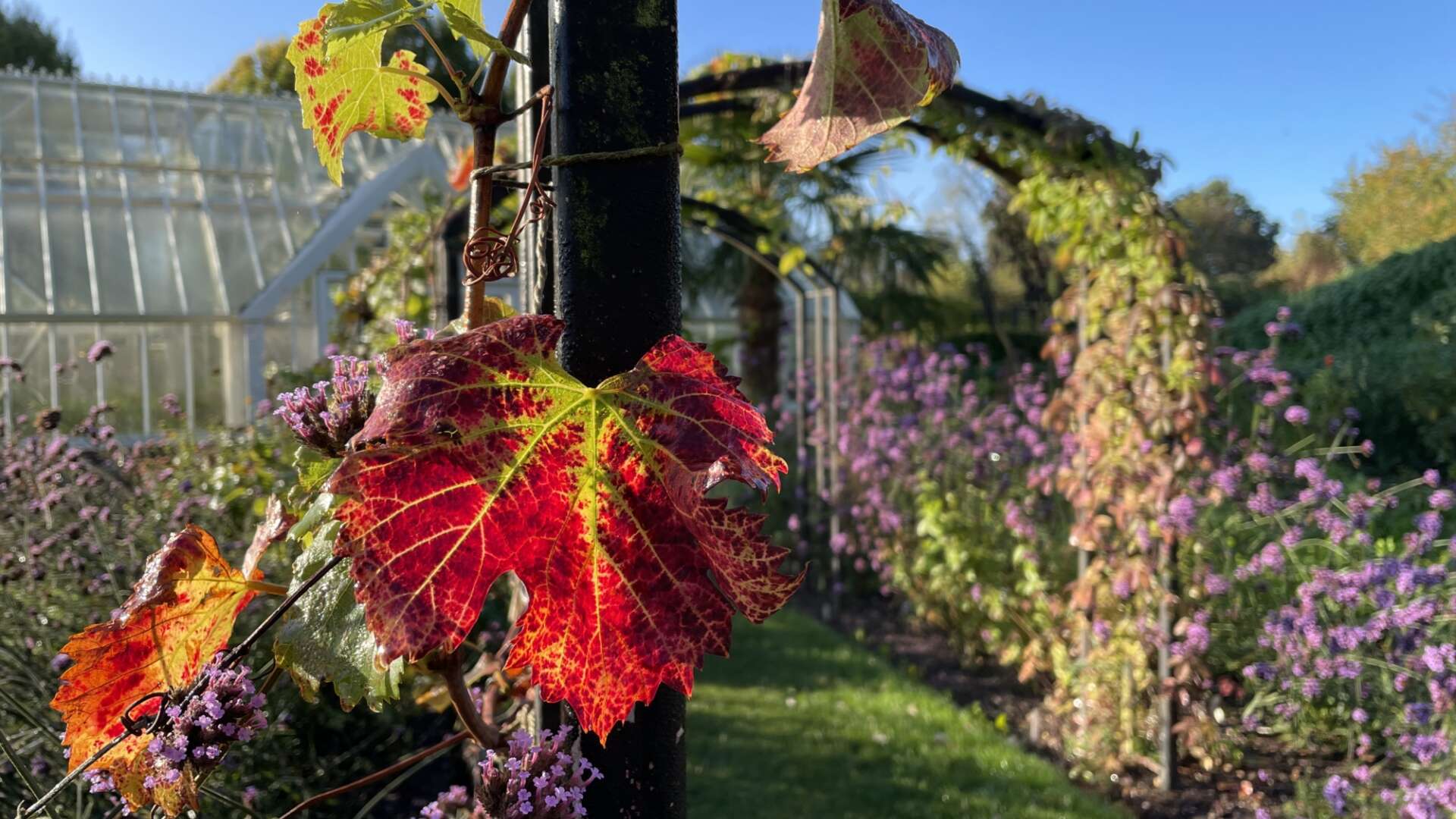 Our Diamond Jubilee is a wonderful opportunity to reflect on the past, present and future of Garden Organic.
More than 150 people attended the Annual General Meeting and Members' Day, which was rounded off with a celebration of our charity's 60th anniversary.
Members, staff and volunteers - past and present - marked this milestone together at Ryton Organic Gardens on Friday. The day began with the formal business of the AGM. Members were informed that a new Chair of Trustees, Margaret Eyre, will be taking over from Martin Stott, who has stood down from the role.
The Chief Executive James Campbell summarised both the successes and challenges of the last year.
He praised Garden Organic's outstanding teams of staff and volunteers who continued to make significant progress over the last year.
"In Spite of strong competition our sustainable communities team gained Master Gardener and Master Composter projects in Cambridgeshire and Cumbria, and we saw an expansion of our work in Norfolk, and a renewal of activities in London and in the East Midlands.
"Our Education team introduced a number of food poverty projects in London and also led a successful bid for an Eat Well Move Well project in the West Midlands. They also oversaw the delivery of Garden Organic courses in Scotland, for the first time, which were well received. Overall there was an increase in policy and campaigning work, and we were pleased to host a visit from DEFRA, for the first time in many years."
James then went on to explain that although Garden Organic has achieved many excellent projects over the last year, the charity is also having to grapple with difficult financial realities. Its large 22 acre site is expensive to run and costs are increasing year on year. Utility bills are rising, old buildings need expensive renovation and repair and infrastructure needs considerable investment. In addition visitor numbers to the gardens have been in decline for over a decade.
James explained that "the charity isn't in immediate financial difficulty, however, in the longer term, the Trustees believe it may be if proactive action is not taken to stem the running costs of the whole Ryton site (including the land and buildings beyond the public gardens). In 2017 therefore the Trustees asked the Management team to investigate all options to achieve their aims and secure the financial security of the charity. In order to do this, independent commercial agents were instructed to 'test the market' to see what interest there might be in the site, for what purposes and at what price and this process is ongoing."
Members of Garden Organic were invited to ask questions of the Trustees about the future of the gardens and a full and frank discussion took place. Emailed questions and comments were also read out. These have been incorporated within the Question and Answer page of our website, available here.
The Chief Executive summarised by saying "The Trustees have made no decision yet on the future of the charity. They are currently engaged in a process of gathering together the necessary facts to enable them to make an informed decision, and listening to the views of members at the AGM and up and down the country. The Trustees are in listening mode. As soon as all the necessary information is to hand and the Trustees have considered the views and opinions of members, they will make a decision based on facts - this is likely to be at some point over the summer".
The AGM was followed by a series of workshops where members were given a deeper insight into our work. They could choose to attend a presentation celebrating 60 years of Members' Experiments, a behind-the-scenes tour of the Heritage Seed Library, a 'Gardening for all' session on our social and horticultural therapy, or an 'Engaging communities, whatever the setting' talk by our Sustainable Communities team.
The day ended on a high with our Diamond Jubilee celebration. Members, staff, volunteers and local dignitaries gathered in the main marquee for a drinks reception. It was a great opportunity for Garden Organic's old friends to catch up and reminisce as they looked at a fascinating exhibition of our charity's proud history.
Chief Executive James Campbell and President Tim Lang gave speeches, and then it was time to cut our amazing 60th anniversary cake, which featured a vegetable plot. This honour was given to 98-year-old John Sargent, a member from the very start and a volunteer for more than 30 years, and Pauline Pears, who has worked for our charity since 1978.
Thank you to all our members, supporters and partners who joined us for the day. Thank you also to Vinceremos Organic Wines, Triodos Bank, Ecotricity/Ecotalk, Naturally Good Food, Riverford, Organic Gardening Caralogue, Weleda and Viridian Nutrion who provided refreshments, goody bag items and prizes.
To view a selection of photos from the day please click here.