Former Blue Peter Gardener appointed as Head of Organic Horticulture at Garden Organic
Garden Organic is delighted to announce that Chris Collins, former BBC Blue Peter Gardener and Head Gardener at Westminster Abbey, will be joining the charity as Head of Organic Horticulture.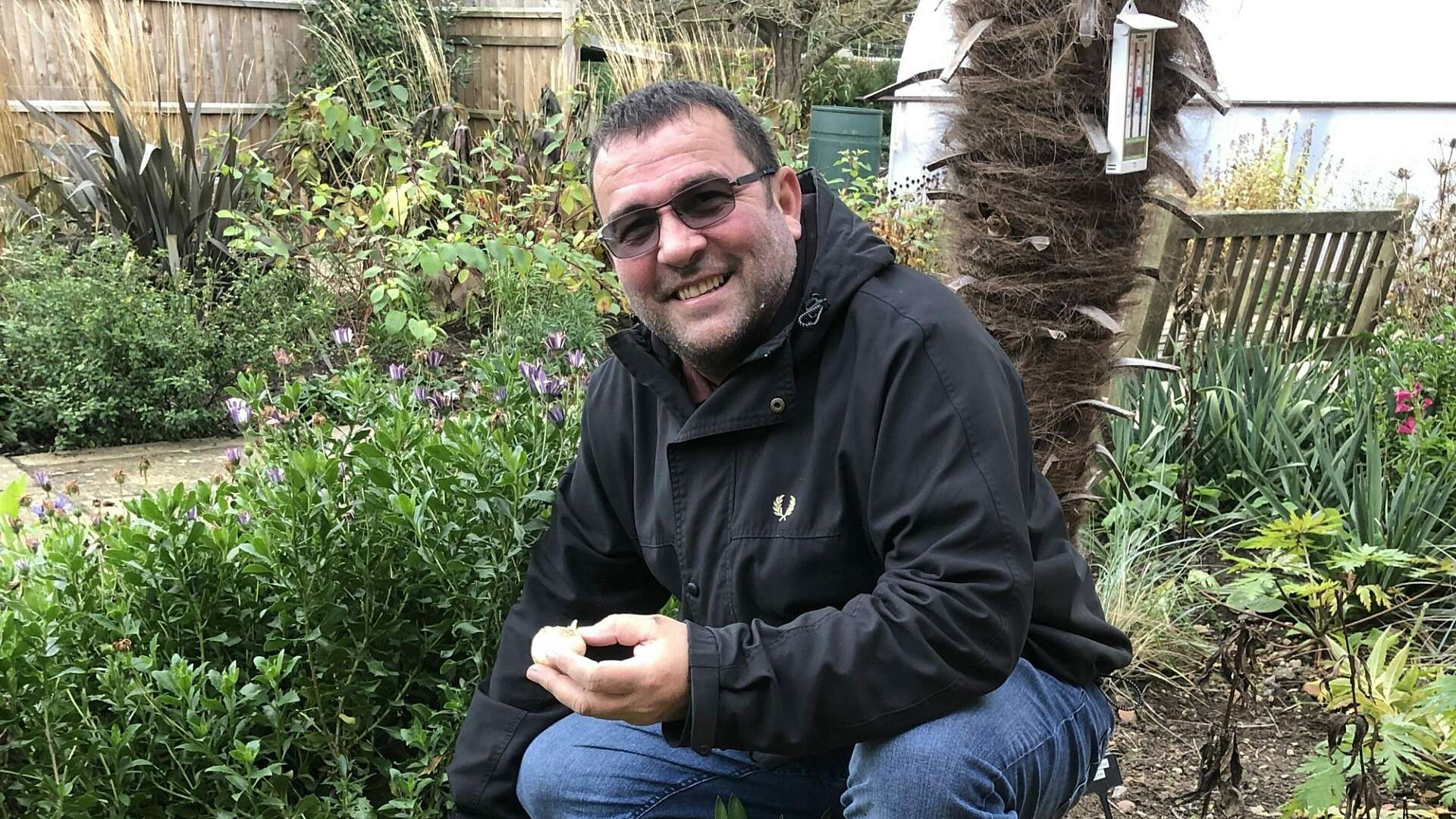 Chris's horticultural experience spans many years and many locations. After training at the Royal Botanical Garden in Edinburgh, he spent time working in Africa and Japan, before returning to the UK in 1998 as Higher Botanical Horticulturalist at Kew Gardens, then as Head Gardener at Westminster Abbey.
Chris also held the highly sought-after position of BBC Blue Peter Gardener for 9 years, during which he was involved in the challenging relocation of the garden from London to Media City in Manchester. He also got to utter the infamous line 'here's one I made earlier' on numerous occasions!
Most recently, Chris has been heavily involved with inspiring the next generation of growers through his work in schools. He has supported a range of different growing initiatives including Garden Organic's flagship Food Growing Schools: London project.
As someone who has managed a wide range of different growing areas, from Japanese roof gardens to his own organic kitchen garden, and from the rainforests of Cameroon to the coveted lawns of Westminster Abbey (where Her Majesty The Queen was a regular visitor), Chris has an inherent understanding of the challenges facing organic growers whatever the setting, and equally the vast benefits that managing these spaces organically offers.
"It is a great honour for me to be joining the team at Garden Organic." commented Chris.
I am a passionate believer in organic horticulture, not only for the environmental benefits it offers, but also for the role it can play in people's social and spiritual wellbeing. Garden Organic's principles and practices provide the perfect vehicle to engage people in this valuable subject.
"I trust the 30 plus years I have been a professional horticulturalist will play a pivotal role in promoting the important work of the members and staff of the charity."
"The appointment of Chris to this role marks an exciting new chapter for Garden Organic." commented James Campbell, the charity's Chief Executive. "With more and more of our population concerned about the chemical pesticides and herbicides we encounter every day, our charity needs to support people now more than ever in discovering that there is a better way – and we're confident Chris is the perfect person to help us deliver this message."
This position will see Chris representing the charity in a wide range of situations, including communicating key organic growing information, presenting at events, supporting the charity's campaigning activity, and contributing to the ongoing educational role of Ryton Organic Gardens.
Chris will start in the role of Head of Organic Horticulture in September 2016.