Garden Organic and Peabody launch Master Gardener scheme across London estates
Garden Organic has joined forces with Housing association Peabody to launch a network of Master Gardeners to encourage Peabody residents to start growing food on their estates in London.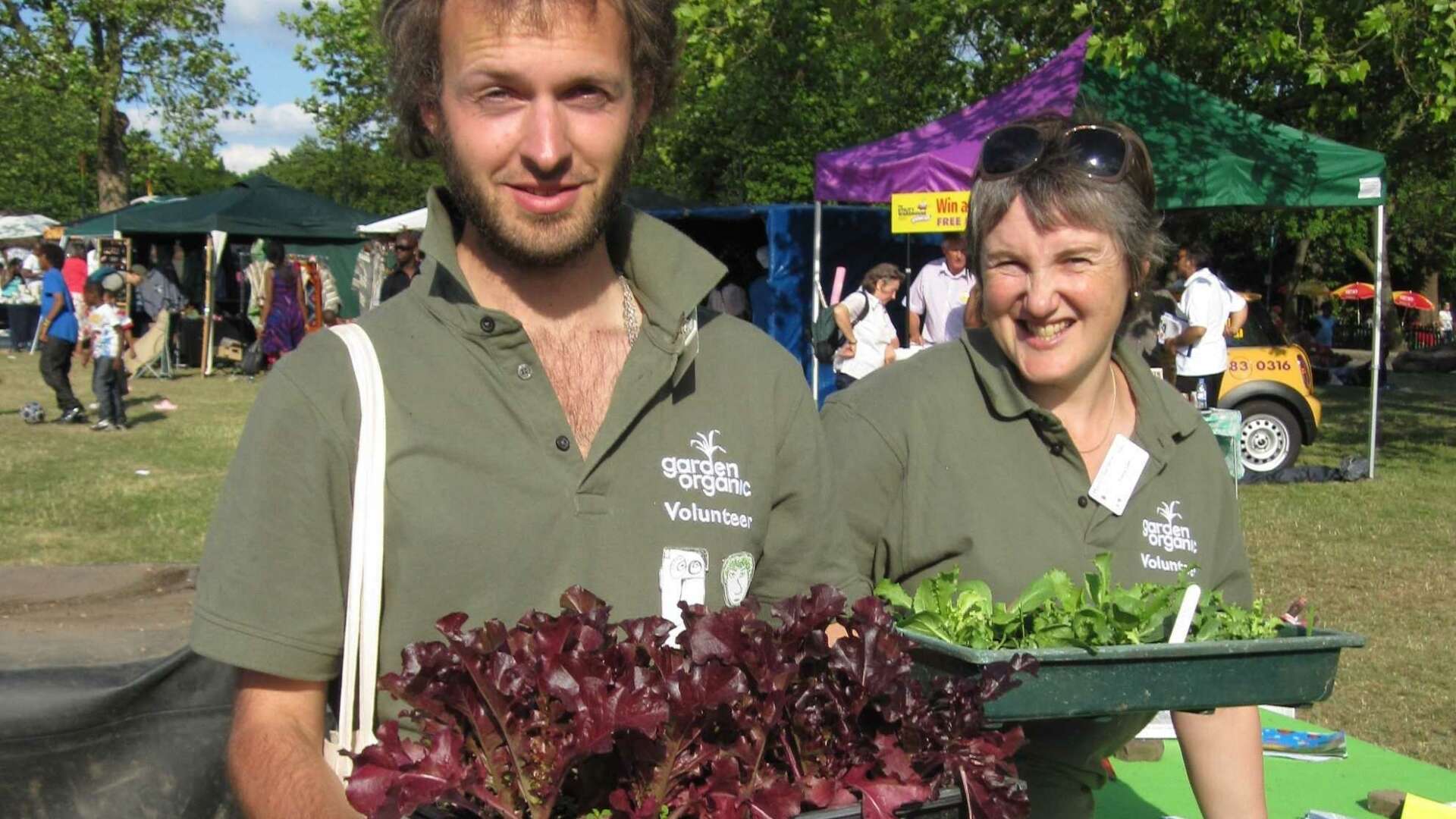 Could you be a Master Gardener and encourage your neighbours to have a go at growing food?

Master Gardeners are volunteer food-growing mentors who will be supporting tenants on five estates to start growing some of their own organic fruit and vegetables. They'll be offering advice and encouraging residents to give growing a go as part of a healthy, active lifestyle.
The chosen estates are Dalgarno Gardens in Kensington and Chelsea; Blackfriars estate in Southwark; Clyde Road in Haringey; Cumberland Market in Camden and Rosendale Road in Lambeth. As well as working with residents on the five estates, the Master Gardeners will also be promoting the growing message in their communities at events and festivals.
Garden Organic co-ordinator Liza Scholefield said: "We're delighted to be working with Peabody residents to help them to get growing. More and more people are becoming interested in growing their own food for reasons ranging from protecting the environment, improving health to saving money. You can grow delicious, organic veg in small spaces, and it's a great way to get out and meet people, too."
Garden Organic is looking for enthusiastic people to become Master Gardeners – ideally Peabody residents from the estates themselves, or community-minded people living nearby. Full training is given, with a two-day induction course in central London in July, and ongoing training.
Master Gardeners can volunteer at times to suit themselves and there will be support and guidance from a dedicated project officer.
The volunteers enjoy a range of benefits, including membership of Garden Organic, public liability insurance whilst volunteering, a branded organic cotton polo shirt and fleece, badge, start-up pack including seeds, kitchen garden planner, organic guidelines, fact sheets and more. All we ask for is a minimum of two years of food growing experience and a passion for sharing your knowledge with others.
The work is being funded by the Evening Standard Dispossessed Fund and Peabody.
If you would like to find out more about becoming a Garden Organic Master Gardener please contact Liza Scholefield on lscholefield@gardenorganic.org.uk 07584 474778 or Carole Wright at cwright@gardenorganic.org.uk. To apply and more details can be found on our volunteer page.