Help Oxfordshire residents recycle more and become a Master Composter!
In partnership with Oxfordshire County Council, Garden Organic are looking for more people to volunteer as Master Composters this summer.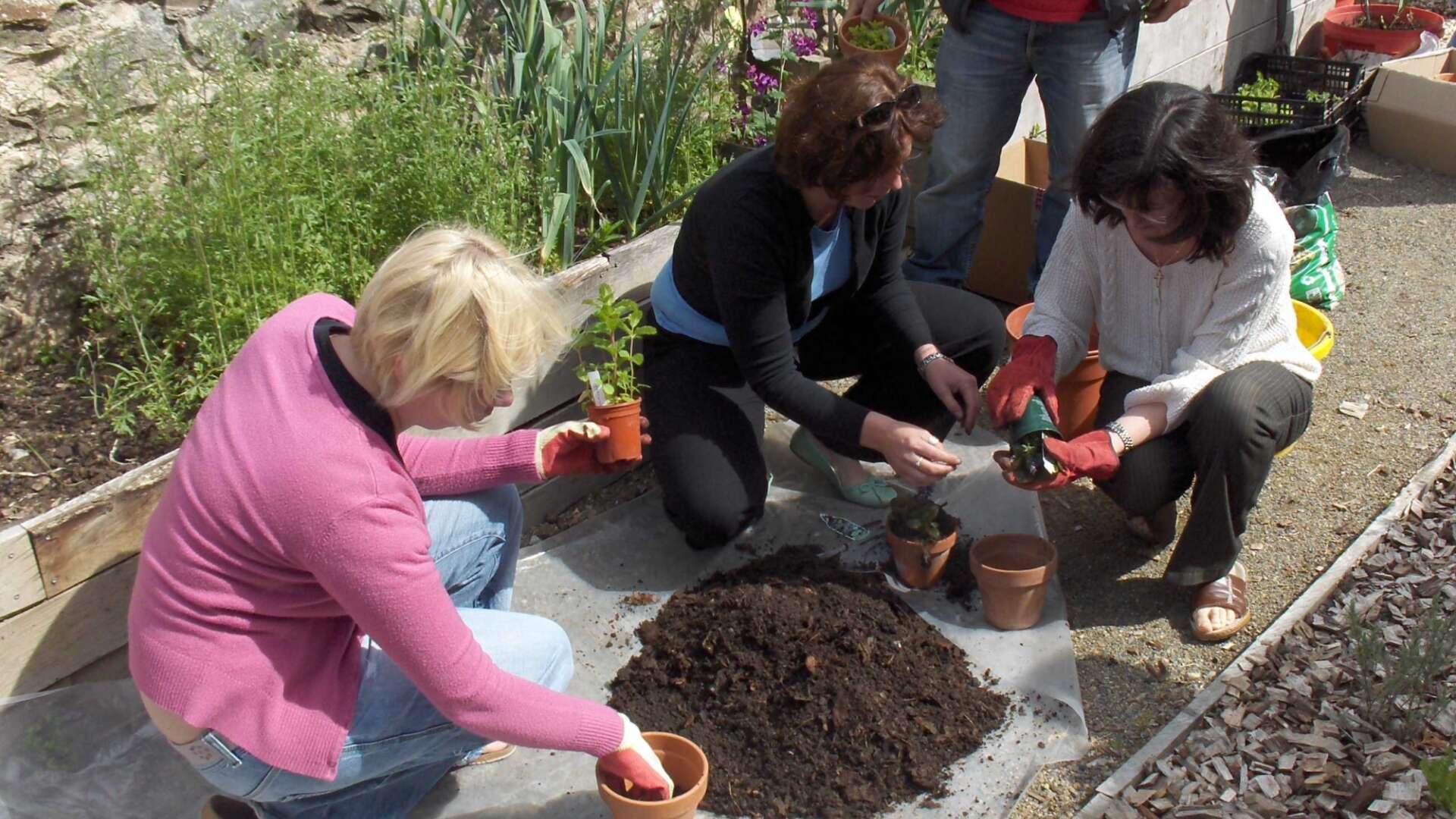 Do you compost at home? What to learn more?
Help Oxfordshire residents recycle more and become a Master Composter! The next training weekend is on June 18th and 19th 2016.
Garden Organic's trained Master Composters have already been successfully encouraging more Oxfordshire residents to get composting and we are hoping to reach even more people this year.
Master Composters are volunteers with an interesting in composting or recycling who would like to offer advice and support to people keen to compost at home. The great thing about the scheme is you don't have to be an expert to be eligible to volunteer. All that is required is a passion for encouraging others to have a go. Volunteers also support residents at local community events with composting demonstrations and talks.
Master Composter Susan enjoys her volunteer role and says: "I enjoy meeting people when I'm on stalls at outdoor events and find lots of people will come up and chat. I learn a lot myself, as well as encouraging others to take a step towards home composting."
Every Oxfordshire resident who volunteers to be a Master Composter is given accredited training by Garden Organic. Full Master Composter training is provided and covers everything a volunteer needs to know, with additional support from a dedicated Master Composter co-ordinator, a manual, an interactive website and all of the resources of Garden Organic.
Project Officer for the Master Composter scheme, Kate Newman, says
'I'm delighted the Master Composter programme is expanding in Oxfordshire in 2016. More Master Composters will encourage more and more people to compost at home. Composting is really important to reduce the amount of biodegradable waste being collected, as well as creating a valuable resource for your garden or allotment – home-made compost!"
If you would like to apply to become a Master Composter or learn more about the programme and upcoming events, then please contact Kate Newman on 02476 217721 or email Kate at knewman@gardenorganic.org.uk