New Composting Demonstration Site opens in Cumbria
Cumbrian gardeners can learn more about the basics of composting at our first-ever Compost Demonstration Site in Carlisle.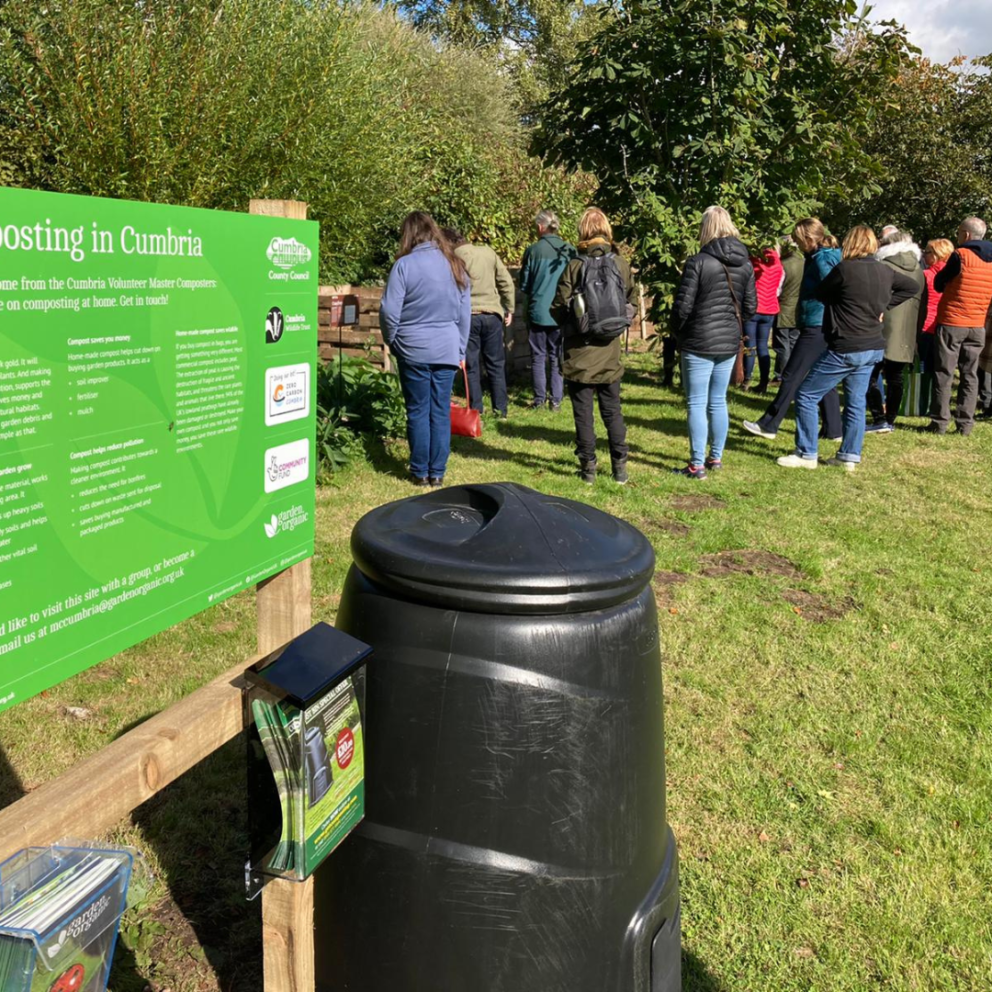 The new demo site at Gosling Sike, in Houghton, will encourage residents to try home composting methods and see how different bins work in practice.
Volunteer Master Composters will be on hand to offer talks and demos, and garden groups and other organisations can book a slot to visit the site. "It's a great asset to have this site and we are really looking forward to receiving visitors and providing advice about this organic gardening technique," said project coordinator Monique Speksnyder.
The demo site, which we hope will be one of six across the country, is a collaboration between Cumbria Wildlife Trust, Cumbria County Council and Cumbria Action for Sustainability (CAfS). Find out more and get in touch.