New editor for The Organic Way
Garden Organic are delighted to announce that we have recently appointed Kim Stoddart to the role of editor of the charity's member magazine, The Organic Way.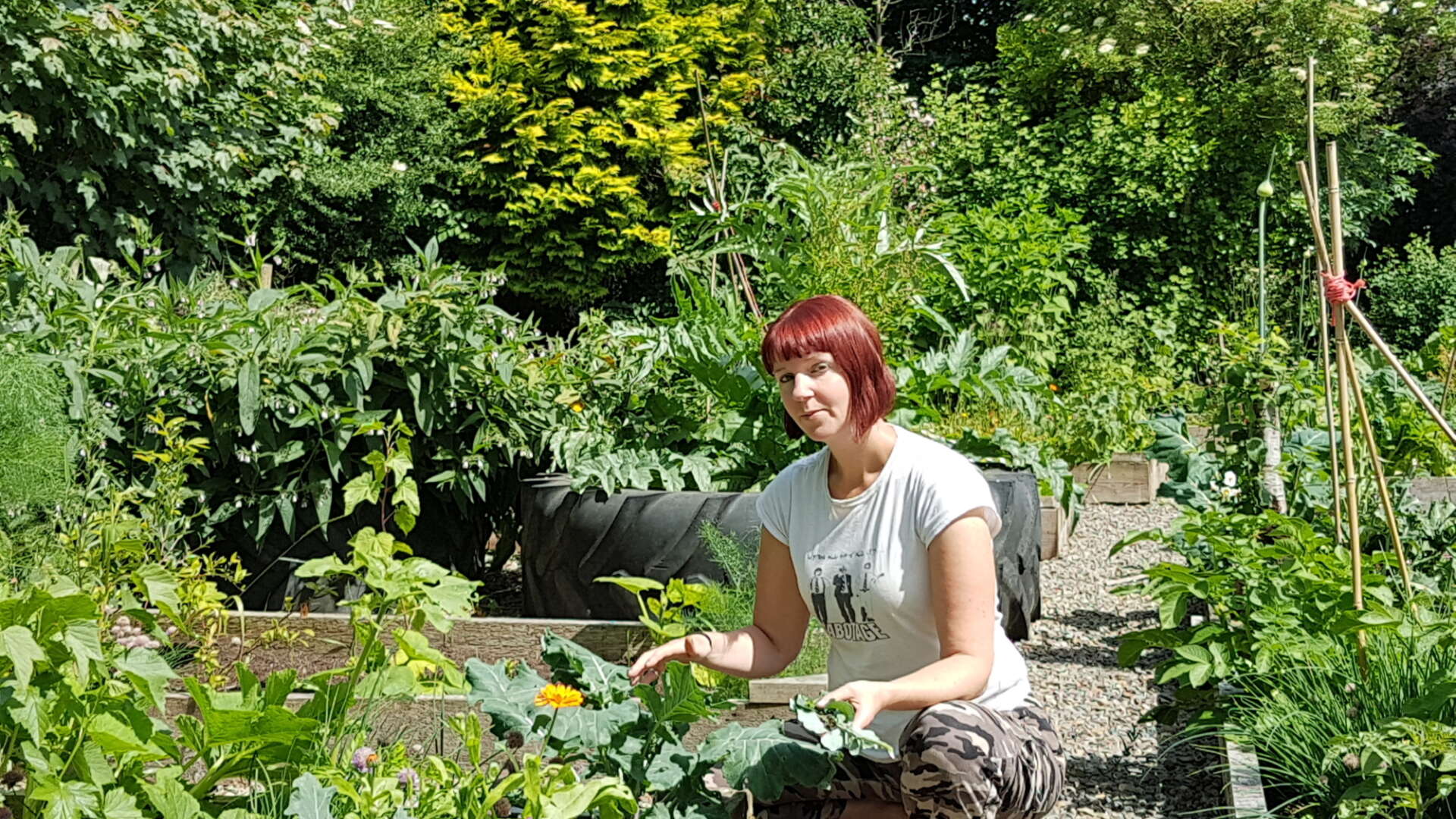 A committed organic grower and experienced journalist, Kim was the perfect fit for the role, which will see her first magazine arrive with members this month.
Growers may be familiar with Kim's writing; as well as being a regular in Grow Your Own magazine and the gardening press, Kim also writes for The Guardian. Not content with simply writing about growing, Kim likes to get her hands dirty teaching climate change gardening courses to the public through Green Rocket Futures C.I.C, a social enterprise which feeds 100% of profits into their horticultural therapy projects for individuals on the autism spectrum.
I'm thrilled to have taken on this role, it's the perfect way to combine my two passions – teaching people about organic growing and raising awareness of those working for the good of the environment."
The autumn/winter issue of The Organic Way will be Kim's first issue in the role. As the second of Garden Organic's Diamond Jubilee issues, this is a particularly great time to get involved in the magazine. Kim's first assignment was an article plotting the history of the organisation, talking to key figures from Garden Organic past and present, including Pauline Pears, Alan Gear and James Campbell - what better way to get under the skin of the charity! Members can also look out for an article on comfrey use and the first in a regular feature from Kim exploring organic gardening in a changing climate.
The magazine, designed and produced by Century One Publishing, will be landing on members' doormats this month. If you're not currently a member but would like to find out more about joining please visit www.gardenorganic.org.uk/join-us or call 024 7630 8210. Membership costs just £2.75 a month and opens growers up to a host of organic growing advice and information, as well as helping to support the organisation's charitable work.
For more information on Kim's gardening courses, held at her training gardens in Ceredigion, visit www.greenrocketcourses.com.