New growing project to support local carers
We are delighted to announce the launch of a new project - Thyme To Be. This is the latest in a number of social and therapeutic horticulture projects from the Warwickshire charity.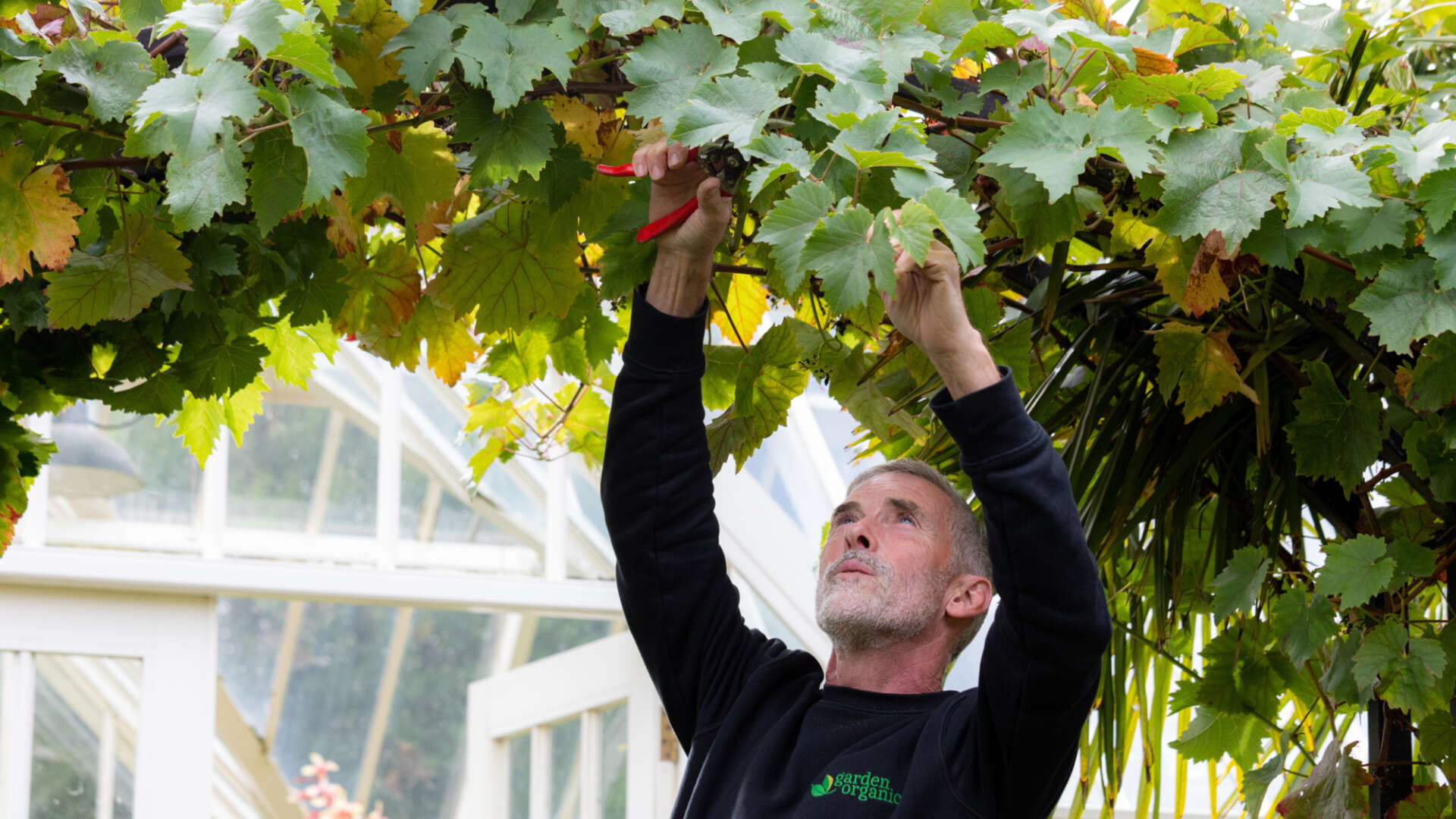 The project, funded by the Bupa Foundation and run in conjunction with Carers Trust Heart of England, invites family carers (people who look after relatives, friends or neighbours who could not manage alone due to illness, disability, mental health needs or old age) in Coventry and Warwickshire to join regular sessions at Ryton Organic Gardens, led by Garden Organic's horticultural therapy experts.
This project will allow the many carers in Coventry and Warwickshire an opportunity to join individuals in a similar situation, to learn new skills and make friends in a relaxing and healthy environment.
What's more, through similar projects the charity has found that many participants have been able to take some of the organic growing activities they have enjoyed at the session and adapt them for the individual they care for, bringing a productive activity into their lives which can change through the seasons.
The content, duration and regularity of the sessions will be shaped around the needs of the carers, but they will all include practical organic growing and other outdoor activities – from sowing seeds to harvesting and eating home grown organic veg.
Sessions will be flexible, allowing carers to fit them around their existing responsibilities, and will be run on both weekdays and weekends. Transport provisions will be provided and Carers Trust Heart of England will be providing replacement care, all with the aim to allow as many people as possible to benefit from this activity.
This project builds on the experience of both Garden Organic and Carers Trust using growing as an activity to engage and support carers. Below are just a few comments from people who have previously been involved in similar projects offered by the charities:
"I sometimes feel isolated and the allotment has helped me interact and lift my mood."
"I have had a wonderful, relaxing morning, in good company and learnt some new gardening tips."
"I have thoroughly enjoyed going some simple, practical activities and felt inspired to go home and share the experience with my mother whom I care for."
The first stage of this project is an open day, to be held on Tuesday 21st February at Ryton Organic Gardens, near Coventry. This first open day will give the charity the opportunity to get to know individuals, and find out how best they can run this project. They will be discussing things such as when would be good to meet, what activities you would like to do and what additional support you may need to enable to come.
Full details of this event can be found at www.gardenorganic.org.uk/events/thyme-be-open-day, alternatively, email cbond@gardenorganic.org.uk with any questions. Transport and replacement care can be provided (limited availability).