One man & his organic plot - October 2018
As the first tinges of autumn start to set in, a gardener starts to think about his plans for the winter period. The winter provides opportunity for re-jigging the landscape of an area. First though let's enjoy the autumn, as I have a feeling it's going to be a bumper year for colour.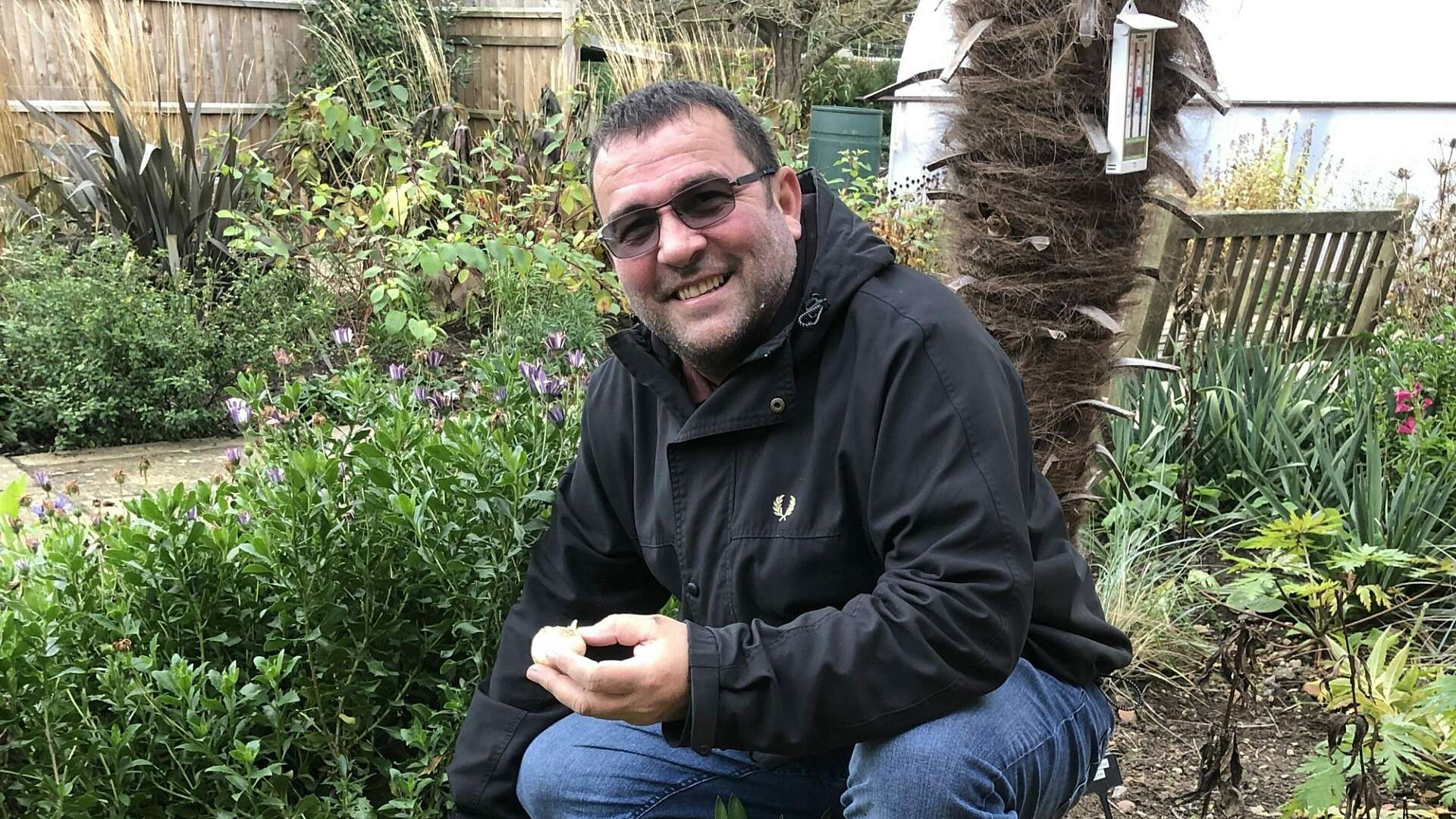 We are having crisp nights and sunny days here in London and it bodes well for this spectacular display from our trees.
There is still plenty to do on the allotment, as always and I intend to be busy. The allotment got away from me this year, mainly because of a busy schedule and I've missed being able to spend more time there. After a busy end to the summer and a trip to Japan I was staggered at how much nature had taken over. It was interesting to see it was the annual weeds that had taken advantage of my absence, chickweed, mercury and groundsel had colonised. The perennial weeds must have taken a hit over the past two years as they were not prevalent. Of course this is an advantage as when it comes to clearing, the annual weed puts up much less resistance. One job that immediately needed doing is cutting back my grape vine as it had obviously enjoyed the hot summer and had expressed itself in thick long shoots of growth some as long as 2 meters.
So let battle commence, the ever reliant mattock and a pair of secateurs soon put things right and what great exercise it is, and all the fresh air really does lift the spirits. I intended to start slowly, as the site had become home to many a spider's web and wanted them to disperse safely. I don't expect them to be too chuffed at being turfed out their homes but needs must!
So once cleared I was determined to get some use out of the soil and so I set about sowing some late crops that I can use over winter. Mizuna and chard went in, my broad beans for next year, as well as mixed salad leaves and spinach. London tends to be mild enough to get one last crop from these edibles and I will protect them with fleece as they germinate.
For the bottom end of the allotment, I have long had ambitions to plant soft fruit and I have decided to put down some Mypex in order to plant fruit canes through towards the end of the winter. The Mypex has done a great job in areas of the allotment where I have used it and for those of you with an unruly patch of land, would do well to do the same. For other areas of the allotment that I might not use during the dark months I will broadcast sow a green manure and oriental mustards, this can also double up as a crop and will dig in nicely in early spring. After a few days' work I am back on top (for the moment) and it makes me realise that I am determined to make time for this allotment. There's so much pleasure to be had spending time here, it is something not to be neglected.
I have had an adventurous summer with so much going on. I think I managed to attend around 14 flower shows, two of which I built gardens at. My trip to Japan was incredible and we managed to cover Tokyo, Okinawa, Rhyku islands and Kyushu Island. It's a stunning place and one of my highlights was a visit to Kagoshima. A city at the very bottom of Kyushu. There is a world heritage garden there that is towered over by the Sakura active volcano. It has to be one of the most atmospheric gardens I've ever visited. A little off road foray into nearby forest where Acer's, Cherry's and Stewartias were going wild turned out to be a real gardeners treat.
I would also like to share with you my recent visit to the Sow & Grow museum while working in North Holland. The highlight being the plant science version of the game of monopoly. The 6000 plus seed artefacts in the museum was also pretty impressive.

Well I'm off to the allotment again today and to enjoy the fresh autumn air, happy gardening everybody.