Sharing is caring, so we are told...
We were spoilt with a lovely couple of days last weekend, so we were busy out in the garden tidying up. I pulled the netting off the brassicas and was shocked to find an aphid and caterpillar invasion.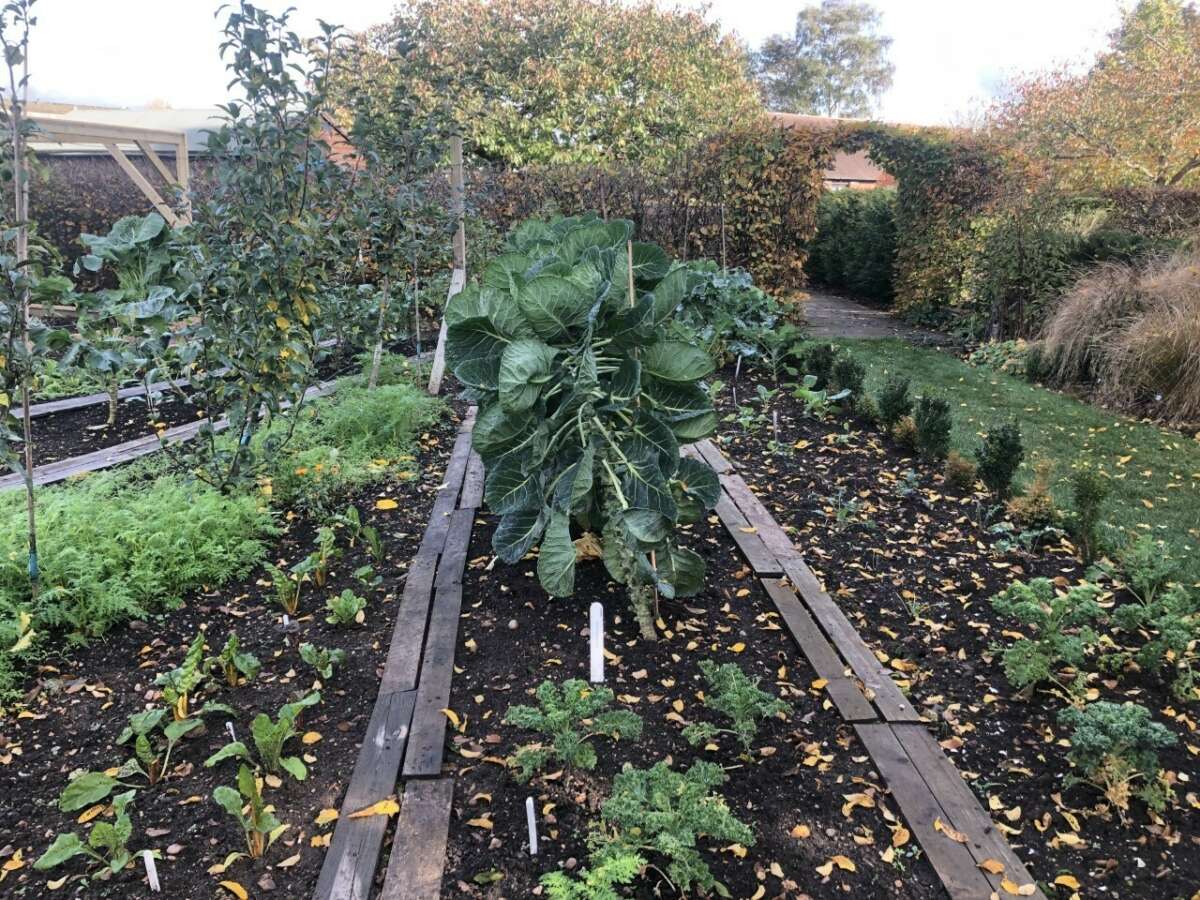 I don't know how the butterflies got in (although I regularly have to let them out!) I hope that we've now reached the end of the egg-laying season, but they've done their work and there were hundreds of caterpillars all over the brassicas.
Unfortunately, with the net on (which I'm sure stops most of the butterflies, so has been worth having), it's not easy to do regular quick checks and I've neglected this for too long. So, I challenged the children to a competition for who could find the most (sweetened by a chocolate prize at the end) and we set to work removing them. By the end, our caterpillar bucket must have contained 200 caterpillars! They were relocated to some rough land with my daughter's butterfly net in the hope that a few might still metamorphose.
The aphids are probably more of a problem, there were clusters all over my kale (and interestingly only the kale) and I'm worried they will have caused permanent damage. I guess that with the net in place I had kept out their natural predators such as ladybirds and hoverflies (although they need to take a good look at themselves as the butterflies got through…) Anyhow I used a soap/water solution on them and hope that I'll manage to keep the numbers down from now on. I've also removed the net for now so hope the predators will do their job.
There was more bad news at the allotment – when planning to pick sweetcorn I was rather disappointed to find that something had got there first! Many of the cobs had been thoroughly nibbled, leaving only the white cores where previously had been beautiful cobs. I've probably lost eight of them which is a real shame, we were looking forward to them. I think that it must have been a deer; a squirrel could probably have done the same, but I don't think that it would have got through so many.
On a positive wildlife note, I found the most beautiful fat frog in my carrot tub, imaginatively named 'slimy' by the children. Once caught he seemed quite happy to sit in the children's hands (or too fat to hop away?) so they enjoyed studying him before setting him free. My daughter liked him so much she even left him a lovely note/diagram asking him to 'Meet me at the carrot patch'!
And finally, the self-sown tomatoes which are scrambling through our firepit have started to ripen – I hope that they taste as good as they look!
More about Lucy...
Lucy is part of the fantastic Heritage Seed Library team, working hard to grow and preserve seed varieties that are no longer available so that our members can enjoy growing them at home. Raising two young children, Lucy is keen to grow an array of fruit and vegetables to become more sustainable and to encourage her children to get involved in growing.

Click here for a full list of our Organic Gardening Blogs. There's something to interest everyone, from frugal gardening, wildlife and starting out, to wellbeing and allotment growing. Each series is written by a member of our staff, touching on their own personal experiences. We hope you enjoy reading.