Sunshine and sustainability at our AGM
It was wonderful to see so many members, trustees and our President Tim Lang at our sunny Annual General Meeting and Members' Day in May – which marked our 65th birthday.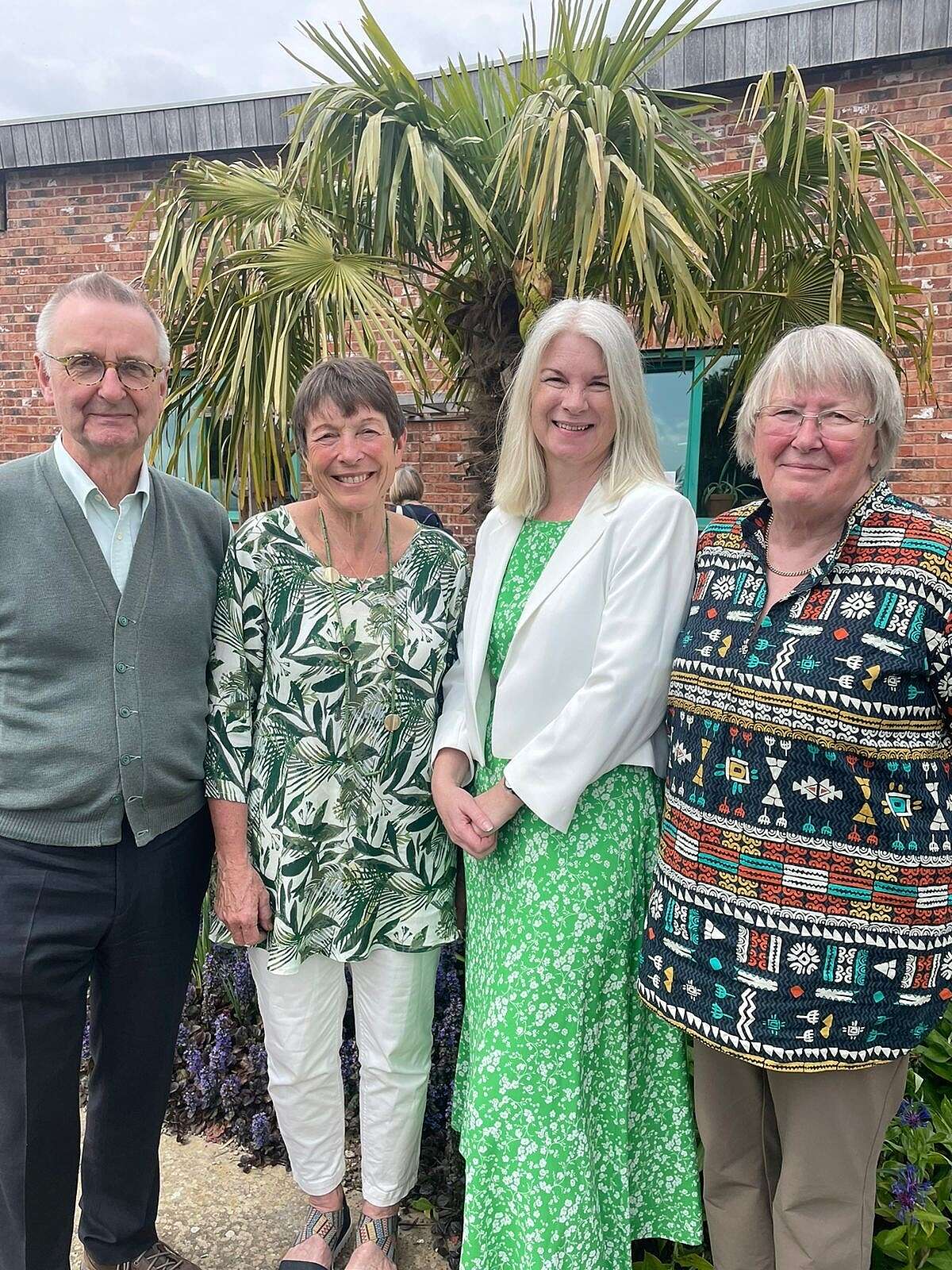 AGM guests had a busy day touring the garden and Heritage Seed Library and taking part in lively discussions.
We had a meet-and-greet with our new vice-presidents Jane Davidson, Chair of Wales Net Zero 2035, and Pam Whittle, past President of the Caley, the Royal Caledonian Horticultural Society. And much of the focus was on the vital role the next generation will play in creating resilient and sustainable gardens.

During her talk, Jane said she felt resilience was all about planning ahead.
"We've not planned for the nature crisis despite the science, and it's key we get all age ranges involved in this really important climate agenda so the next generation can continue to maintain and enhance biodiversity," she said." We need to make the word 'organic' popular again and utilise the opportunities of the word."
Pam added: "Garden Organic is not an independent entity: it's about you, it's about a movement of people."
And our President Tim Lang, Professor Emeritus of Food Policy at City University London, suggested climate change was a "ticking timebomb".
"We can't pretend the slow approach to environmental education is working. We don't want another 30-year time lag before we get results," he said.
The day concluded with a fascinating question and answer session, getting to the bottom of thorny gardening issues such as sciarid flies, couch grass and peach leaf curl.
Watch the speeches and discussion via our YouTube playlist here.