Tyfu Dyfi project 'A call for community growing in the Dyfi Biosphere'
Would you like to get involved in the Tyfu Dyfi project and receive funding and support from experts to do so?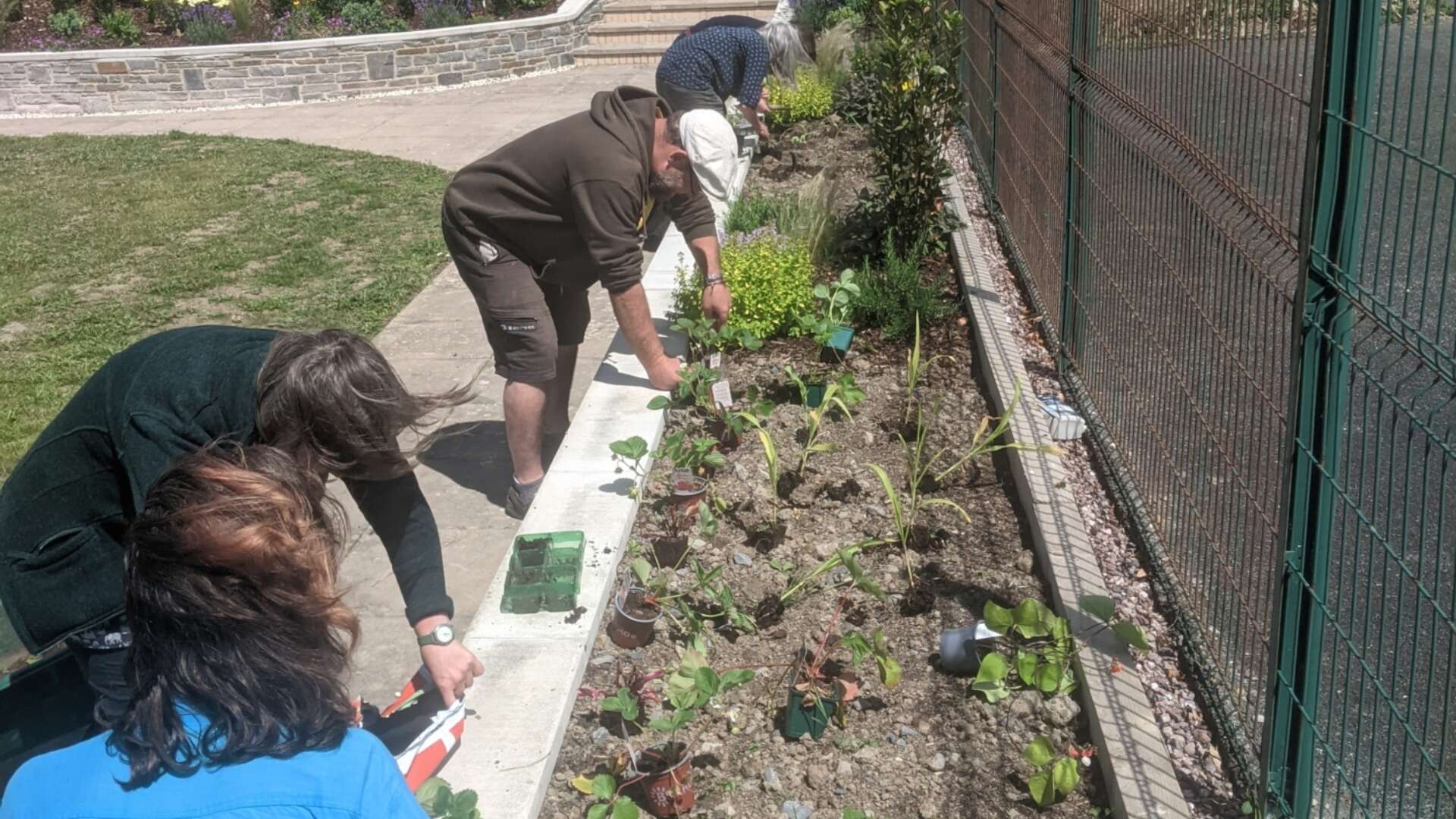 The aim of the Tfyu Dyfi project is to get more people; individuals, schools, farmers, organisations and communities involved in growing plants for food, recreation, well-being or wildlife. If so, a window of opportunity for applications has just opened, and with the growing season getting closer by the day, the project team would like to hear from you.
We are looking for various ideas in the Dyfi Biosphere for:
Community Growing sites around towns and villages
Field Scale Trials with farmers or smallholders who want to experiment with new food crops
Community-led agricultural enterprises
Ideas for tree planting with an emphasis on native or fruit and nut trees
Expression of Interest application forms have just been published on the project website www.dyfibiosphere.wales/tyfudyfi for details.

We suggest that anyone interested should apply as soon as possible, even if it's only an idea! You can discuss these before applying if you wish by phoning 01654 703965 or emailing info@ecodyfi.cymru
Arfon Hughes, Tyfu Dyfi Communication officer added 'This is a great opportunity to apply for funding and support for growing plants in your neighbourhood which can have a positive influence on the community in many ways. Especially now after the pandemic, it would be a way to lift spirits and health and encourage social interaction as well as increase local food growing and have an influence on nature.' Arfon can be contacted on the above number.
Tyfu Dyfi – food, nature and wellbeing is a two-year ENRaW (Enabling Natural Resources and Wellbeing) project – funded through the Welsh Government Rural Communities – Rural Development Programme 2014-2020, which is funded by the European Agricultural Fund for Rural Development and the Welsh Government.
The project is a Dyfi Biosphere response to the need for greater food security and measures to address the climate and biodiversity crises. The core of the project is an agroecological vision of the future - a more vibrant and diverse rural economy, where sustainable food production relies upon biodiversity and helps mitigate the effects of climate change.

Tyfu Dyfi is a partnership between ecodyfi, Mach Maethlon, Garden Organic, Aber Food Surplus, Aberystwyth University, Penparcau Community Forum, and the Centre for Alternative Technology.