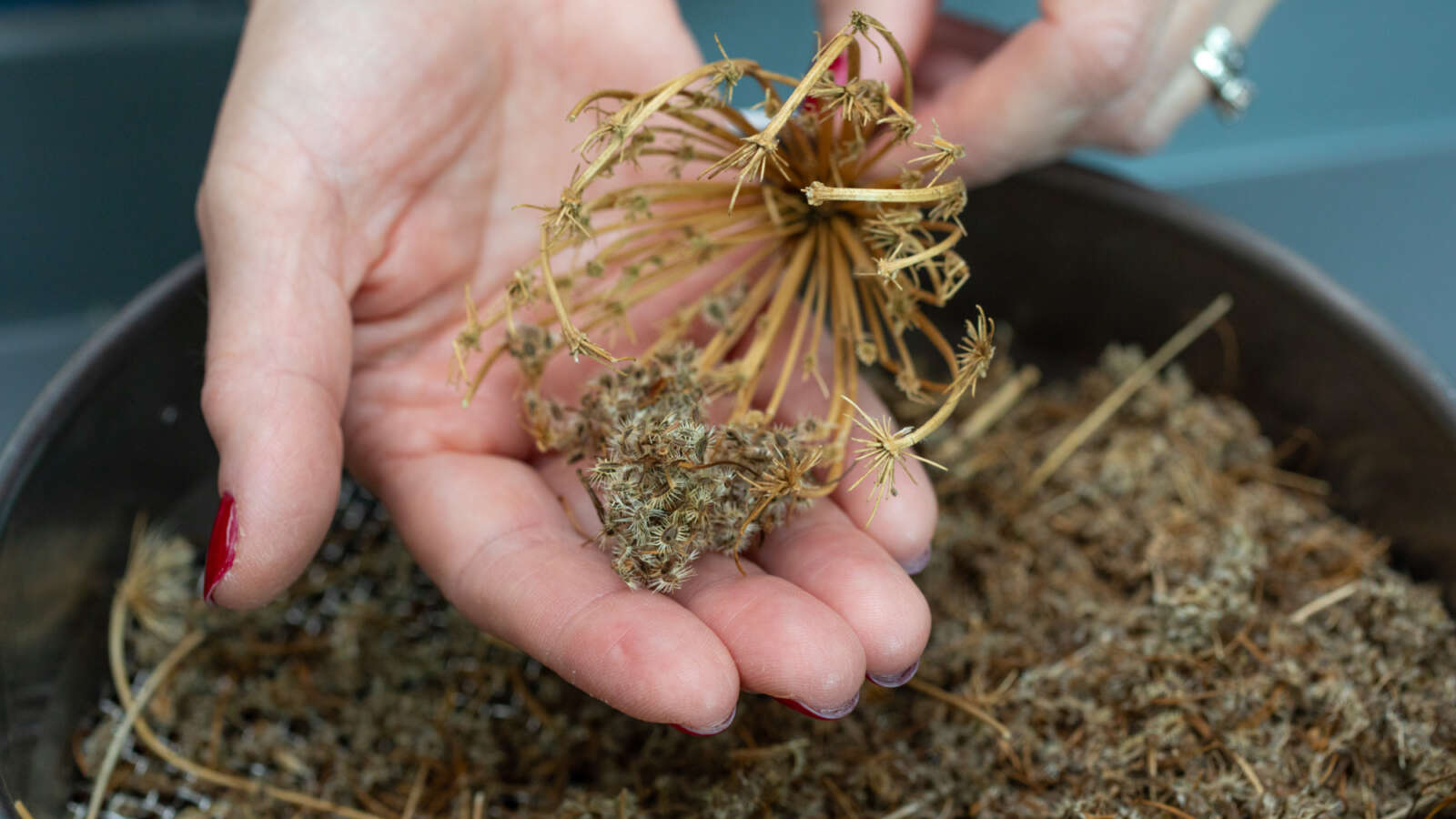 Garden Organic Heritage Seed Library members can volunteer to take on a little more responsibility and support us by producing, saving and returning seed to us as a Seed Guardian.
Seed Guardians provide invaluable support to the work of the seed library, and we simply couldn't do the conservation work we do without their help.

There are currently around 185 active Seed Guardians working hard to produce seed for the Heritage Seed Library, but we always need more!
If you're interested in becoming a Seed Guardian, you'll be carrying out an essential role in safeguarding rare varieties and sharing seed with members. We provide a number of resources specifically for Seed Guardians.

As a Seed Guardian, you will:
Choose your variety
The HSL Orphans List is sent to Guardians in spring each year. It contains varieties that we need help to regenerate. Most Seed Guardians select 1-2 varieties from this list to raise specifically for seed production. Following trialling, new varieties to the collection are also included, so Guardians often get to grow these long before they appear in our Seed List. The varieties that you grow can be tailored to your experience of seed saving. Most of our Orphans List varieties are self-pollinating. This makes seed saving easier as the seeds are guaranteed to be true to type.
Grow your variety and record its performance
To support your work as a Seed Guardian, our Seed Saving Guidelines provide you with all the information you need to grow and save seed effectively. In addition, we're always available to answer any of your queries by email, telephone or letter. We also ask that all new Guardians undertake our online Seed Guardians course when they first join us, and we will provide you with a unique log-in so you can access it. This course covers all you need to know about growing and returning seeds to HSL. It doesn't involve any exams, just a few quizzes, and we hope it offers a fun way of understanding the work we're asking you to do on our behalf. Throughout the season we ask that you record the performance of your varieties on Return Forms to be sent to us with your seed. Some Seed Guardians enjoy researching the history of their chosen variety and taking pictures of the crop's progress. Any extra information you have is always useful for the HSL records.
Prepare your seed and return it to the Heritage Seed Library
The seed you collect will need to be cleaned and dried. To help you in this process, the Seed Saving Guidelines are available for you to refer to. It's also important that you check your seeds are free of pests and diseases before sending them to us. Your seeds are then ready to post back to us.

Becoming a Seed Guardian

If you would like to join our community of Seed Guardians, contact us at Garden Organic using the contact details below:
Address: Garden Organic - Heritage Seed Library, Ryton Gardens, Wolston Lane, Coventry CV8 3LG
Email: hsl@gardenorganic.org.uk
Already a Seed Guardian?
See useful resources for seed guardians including our seed saving guidelines and return forms for your seeds.