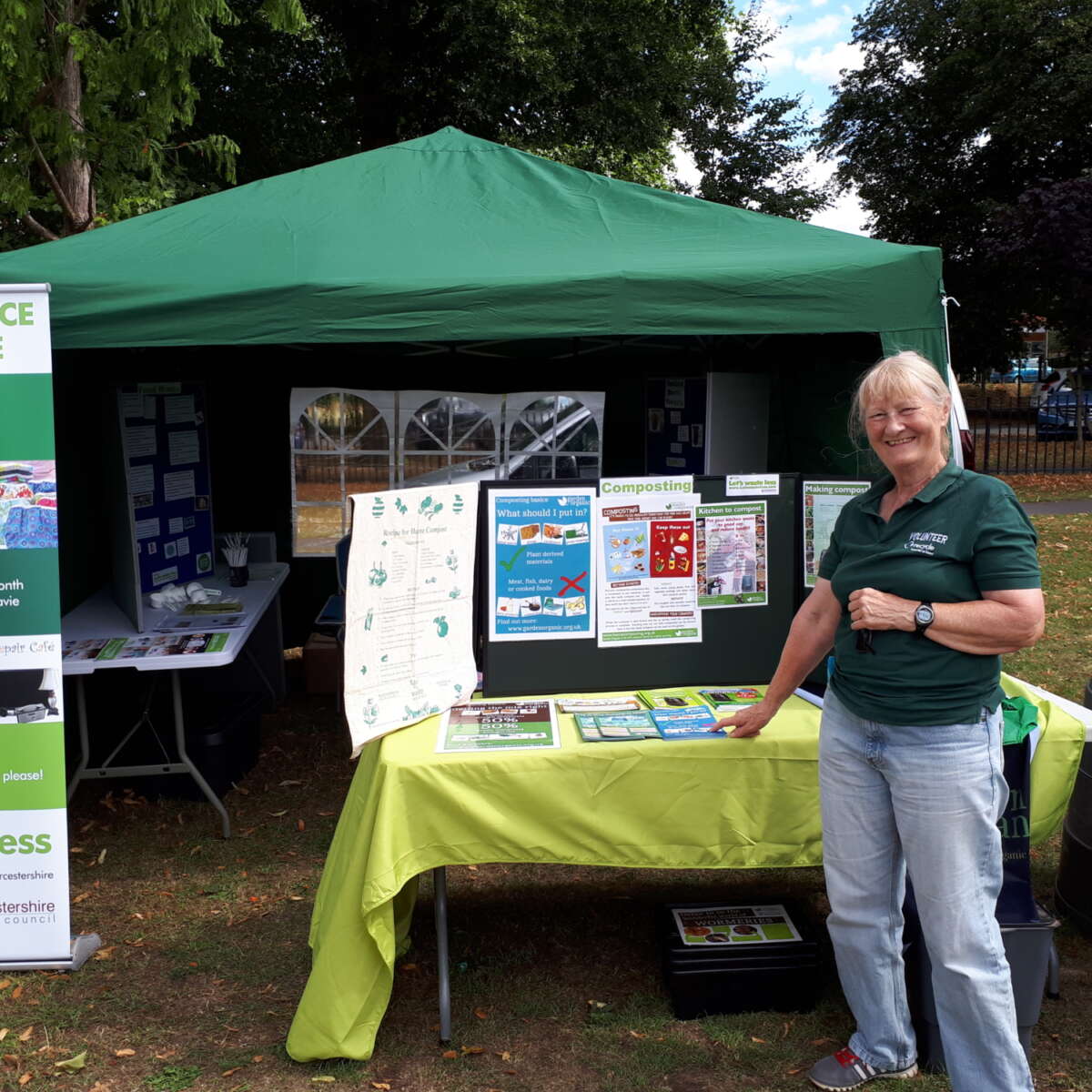 Let's Waste Less Worcestershire
As part of Let's Waste Less Worcestershire, we recruited and trained 57 volunteers, who used education and community engagement to raise awareness of ways to reduce waste.
Let's Waste Less is a Worcestershire County Council campaign to reduce waste across the county.
Let's Waste Less Worcestershire followed a partnership approach, utilising education and community engagement. Garden Organic was contracted to recruit, train and coordinate volunteers to raise awareness of this topic throughout the county.
The Let's Waste Less Worcestershire campaign aimed to reduce food waste, increase composting and recycling, and promote other sustainable waste schemes, such as real nappies and Repair Cafes.

Our volunteers raised awareness of ways to waste less through stands at events, talks, workshops, home visits and supporting schools, colleges and universities.

The volunteers decided which of these events they wished to undertake, as well as finding their own local events or projects.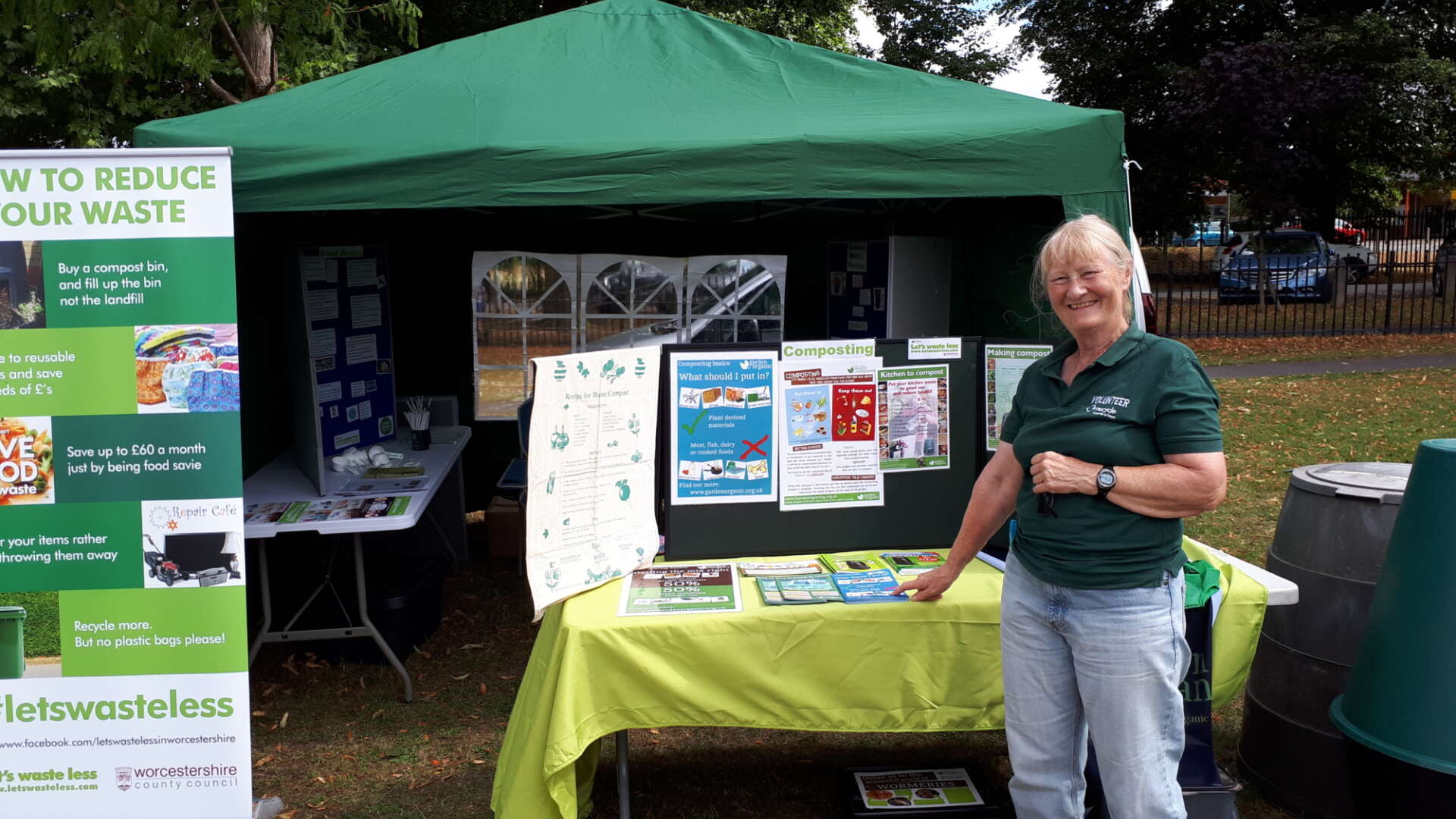 With 57 volunteers trained in total, we undoubtedly had a huge impact on waste reduction across the county.
Volunteer-manned stalls popped up across the county at a range of locations, from large national events at the Malvern Three Counties Showgrounds to village fetes and school fairs.
In 2019, 69 events were attended, volunteers gave 829 hours and had over 3,600 conversations!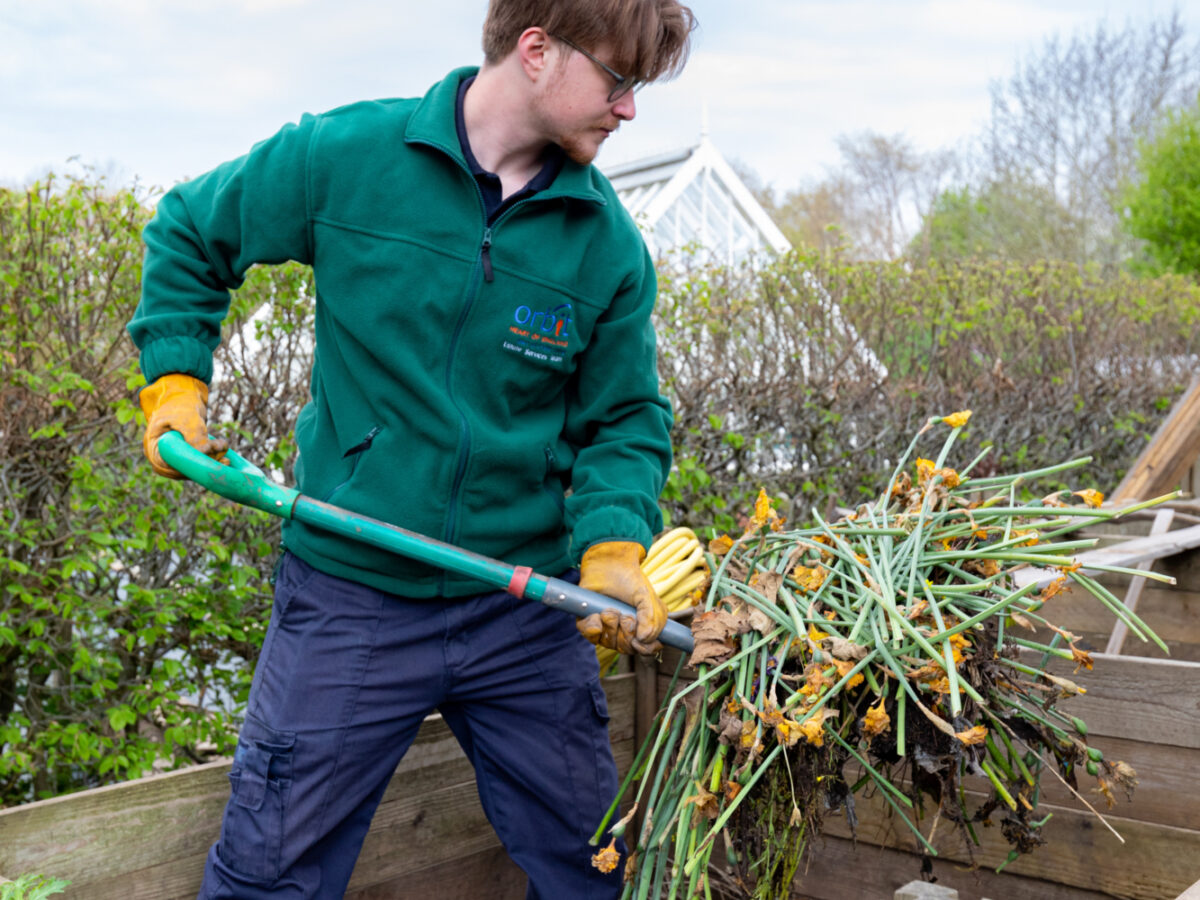 Become a Waste Reduction volunteer in Worcestershire
Attend one of our training courses and become an influencer in your local community, who encourages others to reduce their waste and care for their environment. Find out more about the role and sign up to volunteer with us.