Special school gets a very special garden
An accessible playground garden that supports children with serious physical disabilities has been created at Ash Field Academy in Leicestershire.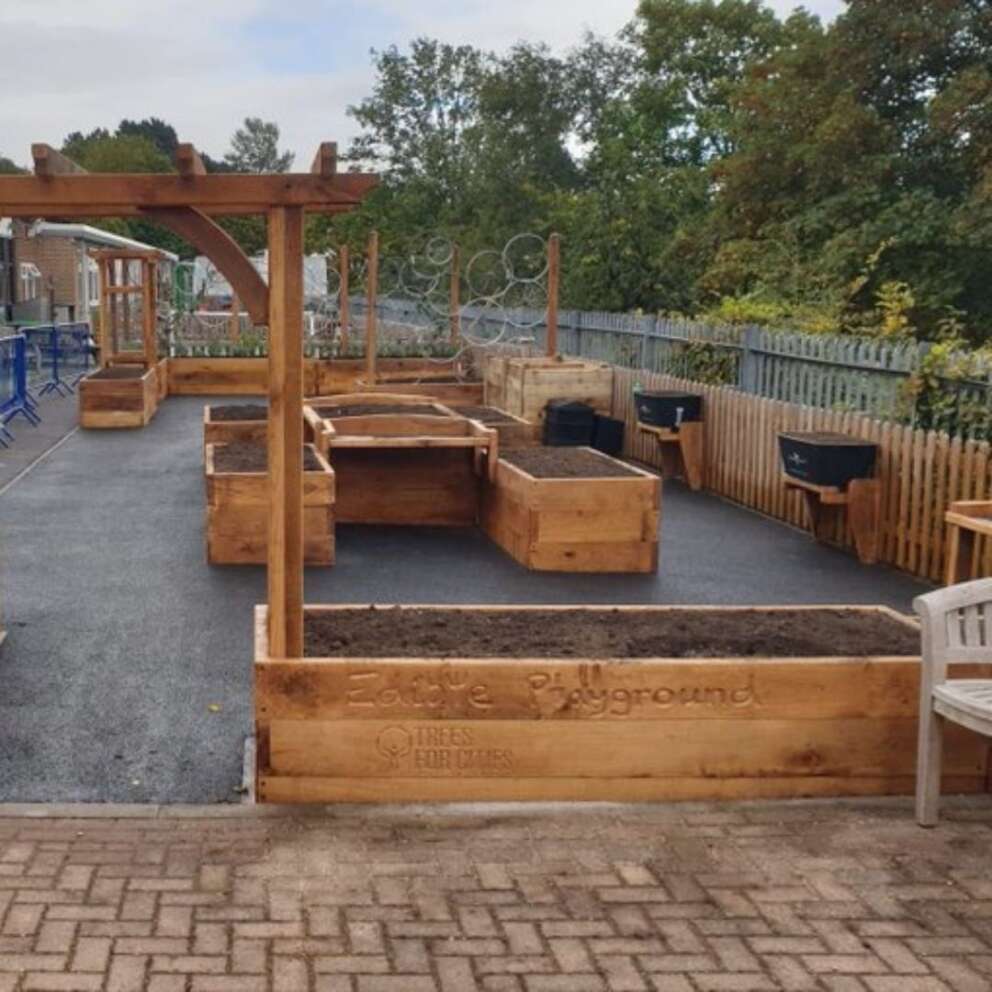 The new Edible Playground at Ash Field Academy has been designed to allow pupils, aged four to 19 - many with profound and multiple learning difficulties - to enjoy gardening. Wheelchair users will be able to navigate between raised beds and workbenches. And there's a large area of sensory planting so the students can experience different smells, textures and tastes.
Nick Hodges, Healthy Lifestyles lead at the school, said staff were looking forward to getting students involved and using the space.
"We're absolutely thrilled with our new Edible Playground and cannot wait to get growing. Having a first-class adapted outdoor learning environment opens up a world of opportunity to our pupils.
"Whether it's making use of the sensory area and learning to enjoy the outdoor environment or nurturing from seed to plate, this edible garden will provide many wonderful learning opportunities. We'll be growing vegetables for cookery sessions and for enterprise projects such as seed saving and crafts."
Elaine Goold, knowledge transfer officer for Garden Organic, said: "Edible Playgrounds transform school grounds into vibrant outdoor teaching gardens, inspiring hands-on learning and get children excited about growing and eating healthy food.
"Over the next few months, we'll be delivering workshops for students to help them get growing and holding training sessions for staff to help build their confidence and make the most of their new garden."
To find out more about edible playgrounds click here