Sustainable communities
Sowing New Seeds
Sowing New Seeds is a project that enabled gardeners, allotment holders, schools and community groups in the Midlands to grow exotic crops that are not traditionally grown in the UK.
About the project
Over the last 40 years, the range of foods that we consume has broadened to encompass a whole range of cultures.

There is already a wealth of non-traditional crops grown on allotments in the UK, but they are in danger of disappearing as the skills to grow them are not being passed onto younger generations.
This project has captured and preserved this resource and made it available to those who want to grow these crops. We have collected seeds and knowledge from many countries including Jamaica, India, Bangladesh, Guyana, China, Pakistan, Japan, Zimababwe, Ethiopa and many more.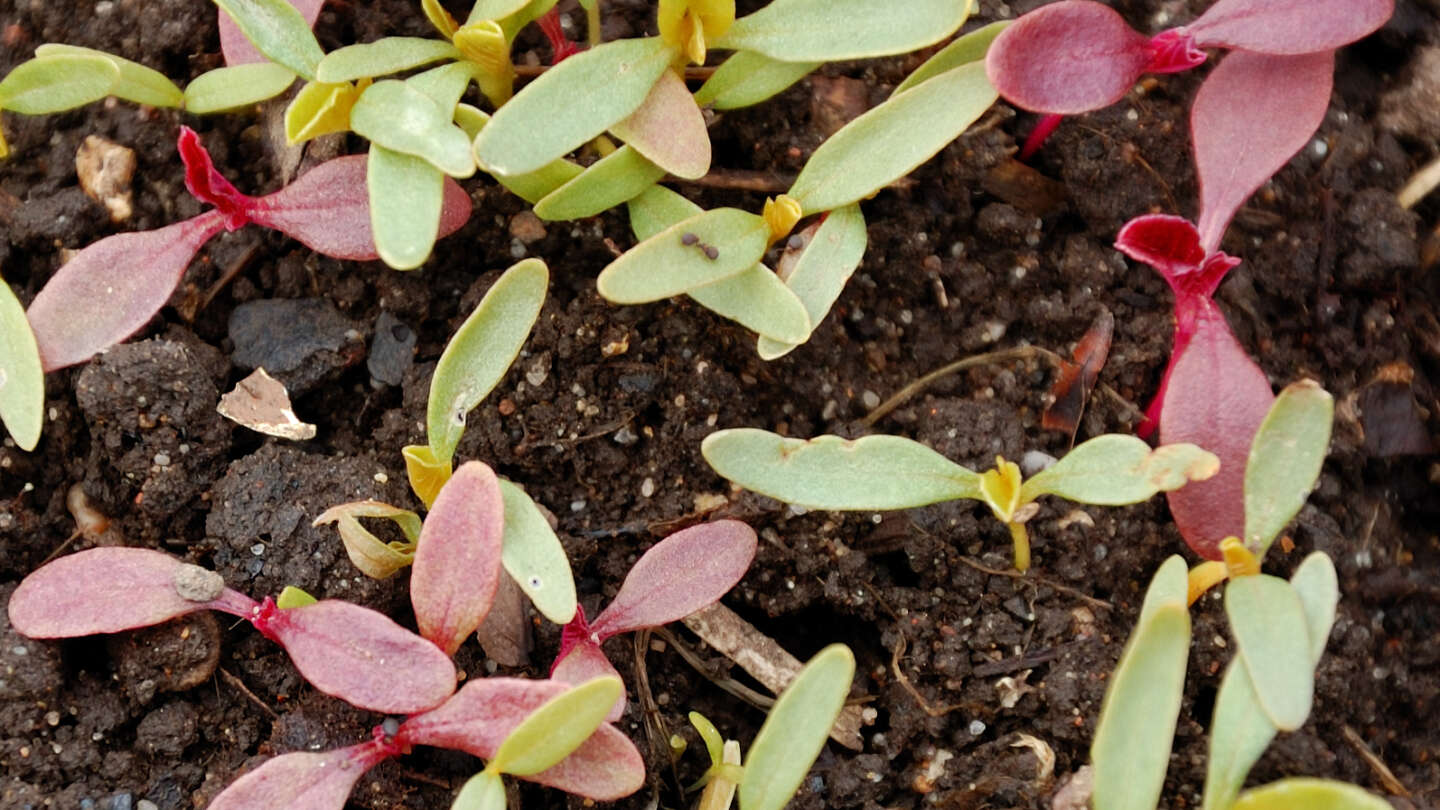 What the project achieved
Over the course of the project, we have:
Collected seeds and knowledge and safeguarding them for future generations
Made seeds for unusual crops available through Garden Organic's Heritage Seed Library
Gathered knowledge and made it available to people through a range of resources
Supporting groups within the Midlands and beyond to grow exotic crops
Set up a demonstration garden at Ryton Organic Gardens
Useful resources
Sowing New Seeds created a lot of resources including growing factsheets, simple growing cards, activity card game and cooking videos. These are available for anybody to download here.
Evaluation of the project
In 2013, the Centre for Agroecology and Food Security (CAFS) at Coventry University carried out an evaluation of Garden Organic's work in 2013 for the Sowing New Seeds project. You can read a summary of the findings here.
Headlines Findings of Coventry University Evaluation
In 2013 and 2012, the Centre for Agroecology and Food Security (CAFS) at Coventry University carried out evaluations of Garden Organic's work for the Sowing New Seeds project. The purpose of this was to evaluate the impact of the project particularly on some of the social, cultural and health issues. Evaluation was carried out through questionnaires and focus group workshops.

Here are some headlines from the report:
Growing Skills

As we hoped, SNS had a significant impact on people's knowledge of growing exotic crops and therefore their choice of what to grow in the future.

96% of respondents reported an increase in growing exotic crops.
"Planted haloon in August, tried white maize for the first time"
"Learnt how to propagate thyme and lemongrass "
Cultural integration
A wide range of cultures took part in the project, 47% from ethnic minority groups. Overall, 29 different nationalities were represented.
SNS acted as a vehicle for bringing communities together that may not have otherwise met. It did this through providing a common talking point: food, something that is integral to all cultures.
74% of people who took part said that it had improved their understanding of other cultures.
"Workshops introduced me to Bangladeshis and Zimbabweans."
"I think if we sat down and said, 'everybody from different parts of the community come together; sit together and make friends' it wouldn't work, but we've got something else to be doing and something to focus on… I love talking to people about the things they are growing, what they are eating and things like that"

Health and life satisfaction
Many of the improvements to health and well-being are complicated and interconnected, so are not easy to quantify. As a general indicator it was found that: * 50% of participants felt that their life satisfaction has increased since participating in the SNS project Most of these benefits to well-being were brought about through the social impact of the project:
"Feel more connected to other nationalities and have more food and gardening knowledge"
"Growing is a great therapy and stress reliever"
Acknowledgements
We gratefully acknowledge the Big Lottery Local Food Fund for providing the funds to carry out this work. The project was also received financial support from the Brooke Trust, Cadbury Trust, Grimmet Trust, Sheldon Trust, Oram Foundation and the Open Gate Foundation. We acknowledge the staff at our partner sites, Spitalfields City Farm, Shades of Black and Bradford Community Environment Project who made us welcome and were vital in making the project a success. Lastly we are very grateful to all the growers who gave us seeds and took the time to tell us about the fascinating crops they are growing!