How to grow vegetables and herbs
Successful seed sowing
Growing from seed is so satisfying: it saves you money, you have the joy of watching your seedlings grow and the satisfaction of achieving mature, healthy plants which are well suited to your growing area.
From sweet peas to sweetcorn, begonias to brassicas - you can fill your beds and pots with as many plants as you want.
Here are some useful tips to make sure your organic seed sowing is super successful.
Successful seed sowing
Choose organic seeds - you know they haven't been treated with nasty chemicals. Go to The Organic Catalogue (Garden Organic members get 10% discount)
Make your own organic seed sowing compost. If you are sowing in trays/pots indoors or in a greenhouse, mix equal parts loam (garden soil) and sharp sand. If you have it, add in some finely sieved leafmould. Seeds carry their own nutrients, so they don't need an enriched potting compost to germinate.
Sow into firm compost or soil. Whether sowing indoors or out, prepare the soil by making sure there are no large lumps and firming it down.
Follow the instructions on the seed packet - they should tell you when to sow, how deep, how far apart, and whether the seed needs to be covered. Many seeds like to be covered by the equivalent of their size in soil depth, but some wild flower seed needs light to germinate and can rest on top of the prepared soil.
Watering is important. Make sure the soil is damp from the beginning, and maintain that dampness while germinating and growing. Too wet, and the seeds can rot: too dry, and they won't survive to put down roots. Use the rose on the watering can - it makes a fine spray and doesn't wash the seeds away.
Thin out young seedlings. If you've sown thickly, the roots will compete for water and nutrients and the young plants may become leggy. Carefully lift seedlings out of the soil, separate and re-plant - either in pots if you're growing under cover, or in elsewhere in the growing area outdoors. See our advice on Potting on.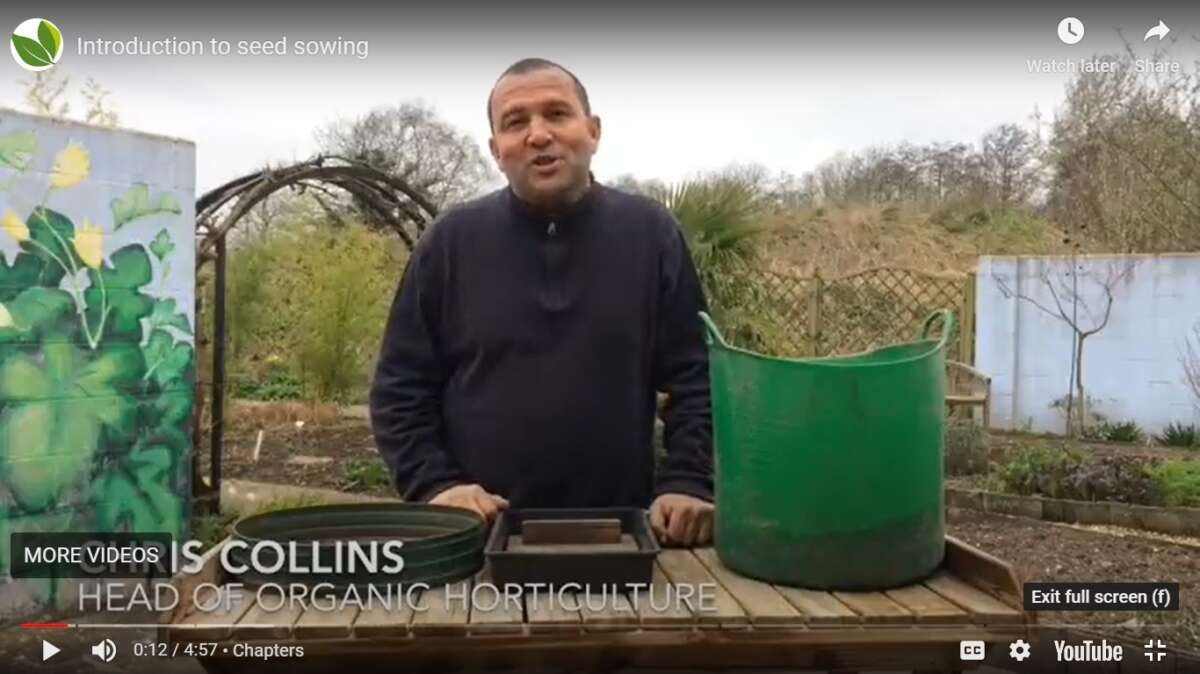 Join Garden Organic!
By becoming a Garden Organic member you can join thousands of people who are already leading the movement for an organic and sustainable future for us all. And get great member benefits!
Join today